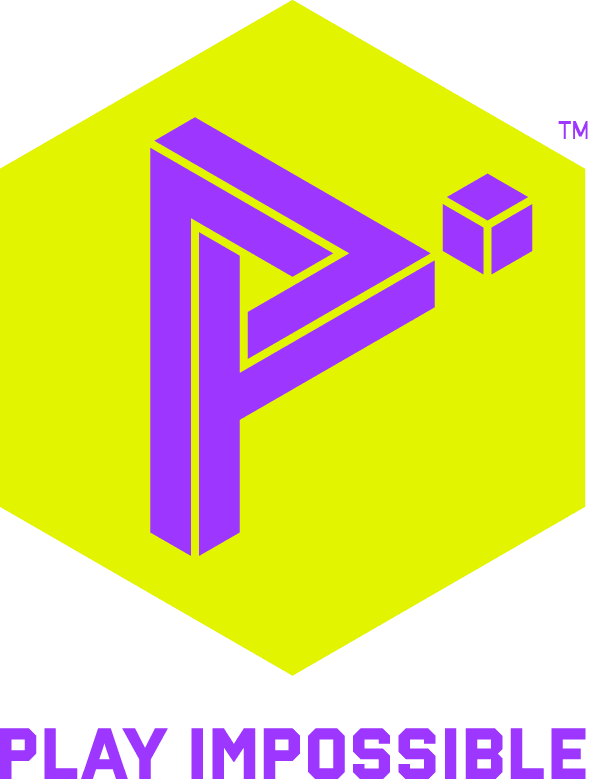 Play Impossible
More than "just a ball," the Play Impossible Gameball™ offers a new way to play. The multi-sport, mobile device-connected ball is designed for indoor and outdoor use and offers seven free preloaded games via the iOS and Android app for interactive fun that promotes natural movement, hand-eye coordination, and agility. Plus, with its patented Rapid Charging Stick, the Gameball can be recharged in only 20 seconds to get you back in the game faster. Play Impossible raised nearly $140,000 in its first equity crowdfunding campaign through First Democracy VC, a funding portal formed through a joint venture between MicroVentures and Indiegogo. The company was since accepted into the inaugural Amazon Alexa Accelerator and the Gameball is now available in over 100 Target stores and at Target.com and Amazon.com.
$17,000 raised / 5 investors
$3,000 minimum investment
Investment Terms*
The Fund anticipates investing in the Company at the following terms:
Security Type: SAFE (Simple Agreement for Future Equity)
Round Size: up to $250,000
Discount: 20%
Valuation Cap: $7,500,000
Conversion Provisions: In connection with an Equity Financing, the SAFE securities will convert into shares of a SAFE Preferred Stock, at a discount of 20% of the price per share of the new preferred stock sold in the Equity Financing or a valuation cap of $7,500,000, whichever results in a lower conversion price. Please refer to the Form of SAFE for a complete description of the terms of the SAFE, including the conversion provisions.
*Please note: Investment terms, stated above, are subject to change and will be finalized upon closing of the transaction between our Fund and the Company.
---
industry
Consumer Products & Services
Company Highlights
Company Highlights
The Play Impossible Gameball™ is now available in 100 Target stores nationwide and online via Target and Amazon.com
Over $500,000 in new capital raised during the company's Series Seed round led by Two Sigma Ventures
Additional financial backing from Ben Franklin Technology Partners in the form of a $138,095 secured loan and nearly $140,000 raised in its first equity crowdfunding campaign through First Democracy VC, a funding portal formed through a joint venture between MicroVentures and Indiegogo
Other notable investors include Hardware Club and the Amazon Alexa Fund
Partnership with Baden Sports for manufacturing, shipping, inventory management, and distribution
Participated in the inaugural Alexa Accelerator, a new program that Amazon is running in partnership with Techstars, in October 2017
During the Amazon Alexa Accelerator, Play Impossible developed a relationship with the teams for Amazon Alexa and Fire TV. Play Impossible believes voice technology promotes natural play patterns because it's instant and doesn't require users to divert their attention towards a digital screen. Alexa is a natural progression for the Gameball's technology, and the company will begin to invest in voice integration, initially through the Fire TV. Play Impossible expects the Fire TV version of the Gameball app to be ready in late 2017 or early 2018.
Perks
*You are investing in SAFE securities in this offering. Perks are meant to be a thank you from the company for investing. Shipping cost is included for investors shipping within the 48 contiguous U.S. states.
$5,000+ Two-ball Play Impossible Gameball bundle that includes the Rapid Charger; access to early product updates with a sneak peek at forthcoming connected accessories; join Play Impossible's early game designer and play-test team; and access a developer app to help Play Impossible create the next generation of physical-digital games.
$10,000+ 15% lifetime discount on playimpossible.com and a private play and game development session with the Play Impossible founders and special guests in San Francisco, Seattle, or New York City area (dates and final location to follow after campaign ends), plus $5,000 level perks.
$25,000+ Invitation to annual active play retreat and strategy session with Play Impossible leadership team, plus $10,000 level perks.
Company Summary
Founded in 2016 and headquartered in Seattle, Washington, Play Impossible is helping pioneer the active gaming industry by creating a platform for connected play and sports for kids. Play Impossible's suite of connected objects aim to bridge the gap between physical and digital play, bringing unique innovation to otherwise ordinary play objects like balls and discs. The company's first product, the Play Impossible Gameball™, is an active gaming system for kids who love video games and love being active. It delivers fun and challenging games to get kids moving and connects to a smartphone or tablet via Bluetooth. Play Impossible believes everyone should play more, every day ─ huffing, puffing, and running around using hand-eye coordination for creative individual or group play.
Product
Released in October 2017, the Play Impossible Gameball is a multi-sport, mobile device-connected ball designed for indoor and outdoor recreational activities. Designed for children ages 9 and up, the Gameball connects via Bluetooth to an Android or iOS mobile app that features fun and interactive games. The five-inch inflatable Gameball is made of high-quality microfiber and contains sensors, a microcontroller, Bluetooth radio, and an ultracapacitor. The company has also developed a patented Rapid Charging Stick that charges the Gameball in less than 20 seconds for up to one hour of play time.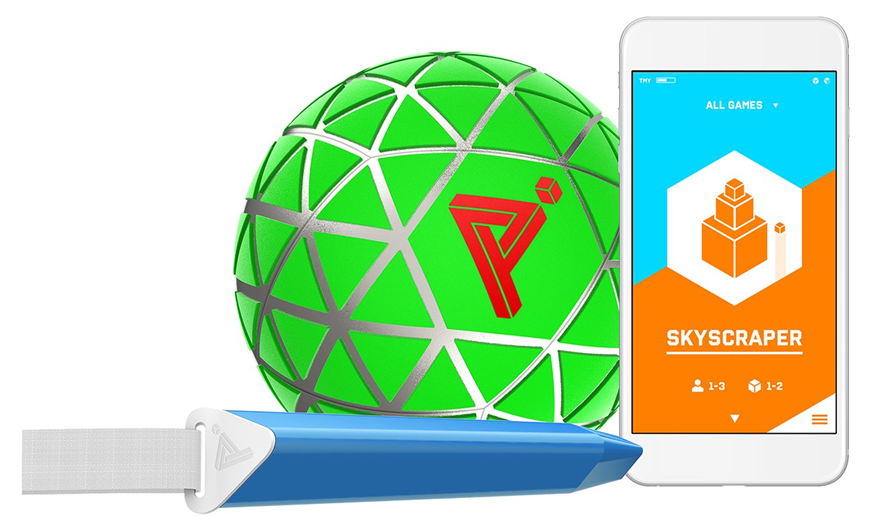 Games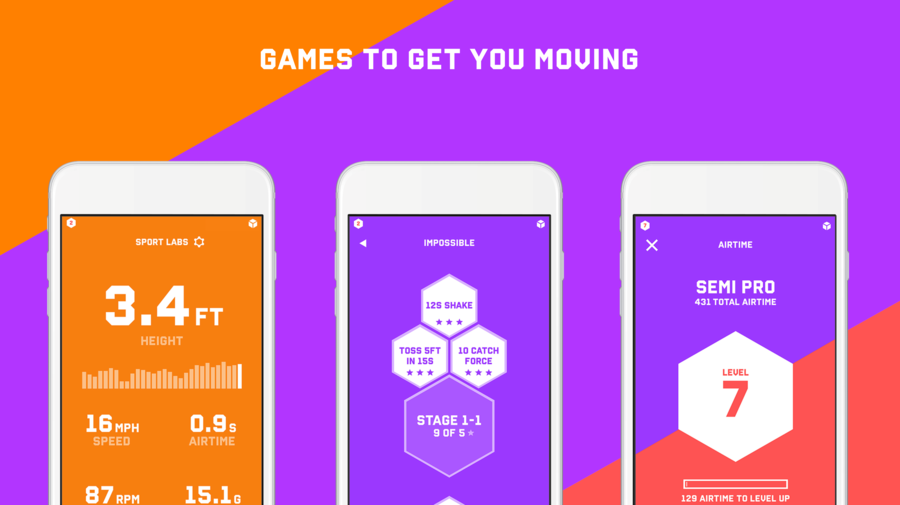 The App features seven free games that utilize the Gameball's embedded technology. The company also plans to add additional free games each month as well as premium versions for purchase via the App.







Technology Platform
The Play Impossible technology platform visualizes ball motion data that the company believes can be used to enhance performance and entertainment for all players. It consists of embedded sensors that can be integrated with any Bluetooth-enabled athletic ball, along with a physics engine and API, motion tracking software, hosted data services, and both mobile and desktop client applications. Play Impossible has three patents pending on the intellectual property that power its technology platform. In September 2017, the company received a Notice of Allowance for U.S. Patent Application 15/296,961 – "Smart Playable Device and Charging Systems and Methods." A Notice of Allowance is issued by the U.S. Patent Office when it intends to issue a patent, pending payment of issue fees and any final drawing.
Electronics and rapid charging: The Play Impossible sensor system precisely records force, vector, spin, height, and distance in ball movement. It includes firmware, a custom printed circuit board (PCB) with altimeter, dual accelerometer, magnetometer, low-energy Bluetooth, microprocessor, and rapid-charging power source. It has a custom-fitted case and setting for manufacturing and post-production durability.
Physics engine and user experience interface: The physics engine processes linear quadratic estimation data sets and ball flightpath information to help identify ball motion range and accuracy for each respective ball type movement. It also enables unique ball-based navigation of mobile application user interface.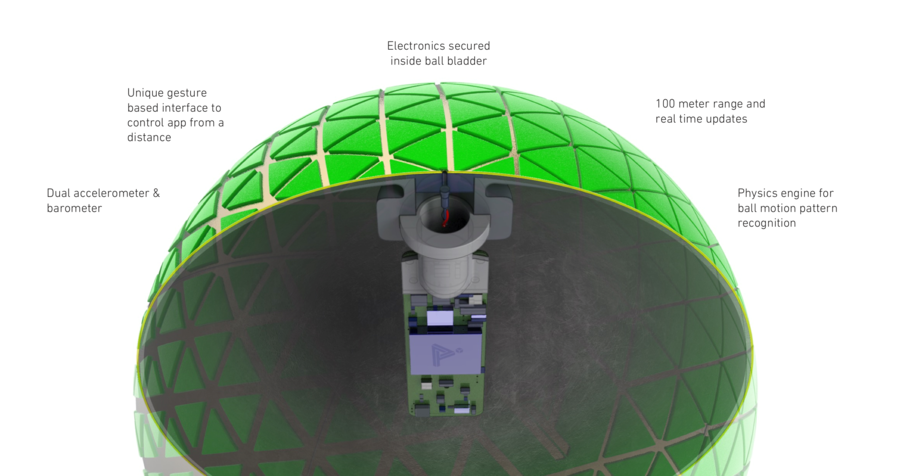 Opportunity
Thanks to advances in micro-sensor electronics and Bluetooth connectivity, smart technology is starting to be integrated into all types of sports and recreational equipment. Utilizing digital technology in such a way helps promote and enhance physical activity, which is especially important to millennial parents seeking a healthier outdoor lifestyle for their kids. By using connected smart sports equipment or connected smart toys that allow kids to be physically active while still engaging with digital technology, companies are using the gamification of exercise to address a growing demand for smart toys that promote physical activity.
Use of Proceeds and Product Roadmap
Play Impossible intends to use proceeds from this round for general working capital. The company produces electronics that require specific components. In order to meet expected demand and avoid worldwide shortages of popular components (e.g. accelerometer), it may become necessary for Play Impossible to purchase quantities of certain components in advance.
Play Impossible is an active game system seeking to transform connected play and sports. Its "console" is in the Cloud and players connect via familiar objects like an athletic ball and via a variety of mobile or voice interfaces. While the platform's initial product is a connected inflatable ball with seven games, it can quickly be integrated into a disc/Frisbee, basketball, soccer ball, volleyball, or baseball. Further, the company's APIs can enable game designers to create numerous games and activities that access the Play Impossible physics engine. Play Impossible is also pursuing ideas in the STEM (Science, Technology, Engineering, and Math) field and has several initiatives with Bucknell University to assess the potential in the educational markets.
Business Model
The Play Impossible Gameball has a Manufacturer's Suggested Retail Price (MSRP) of $99.99. The Rapid Charging Stick is included in the purchase of the Gameball and replacement chargers will be available for $19.99. In-app game purchases may range from $1.99 to $3.99. Finally, a monthly subscription package for unlimited games is being tested for release in 2018.
The Gameball is expected to last 18 to 24 months of regular wear and tear (e.g. bouncing, throwing, and kicking) before needing to be replaced. Other future features include a premium game subscription, ball upgrades, and Bluetooth-connected accessories planned for Q4 2018.
User Traction
In October 2017, Play Impossible shipped its first Gameball units to 100 Target stores around the country. It is also available online via Target.com and Amazon.com. The company has shipped over 700 units in the first three weeks on the market and is ramping to 500 units per week.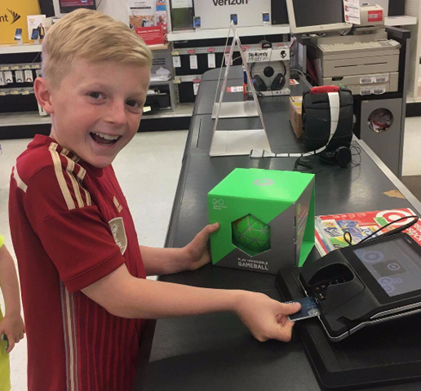 Users play with the device for five to six minutes at a time on average. This time increases drastically at special events like birthday parties, where users typically play with the device for 18 to 20 minutes at a time on average. Over the first two months of usage, game preferences shifted, with Splash (a multiplayer game) moving ahead of Impossible (a single-player game).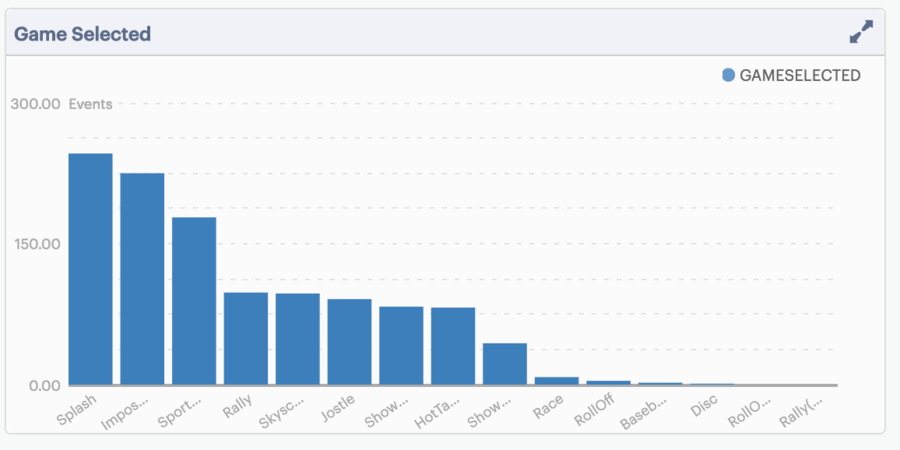 Historical Financials
Play Impossible began developing its first product, the Gameball, in January 2016 and it became available for sale in October 2017. However, it has generated some non-product-related revenue. In July 2016, the company generated ~$25,000 in revenue from an engineering project with Intel. It also received $6,870 in November 2016 from winning the Ben Franklin Venture Idol competition; and $17,617 between August and September 2017 from distribution partners.
In 2016, the company's operating expenses totaled $388,714 and its payroll expenses totaled $86,361. The largest operating expenses were research and development (~$136,000) and professional consulting fees (~$83,000). Year to date as of September 2017, operating expenses have totaled $598,888 and payroll expenses have totaled $513,666 as the company has expanded its operations to prepare for market launch.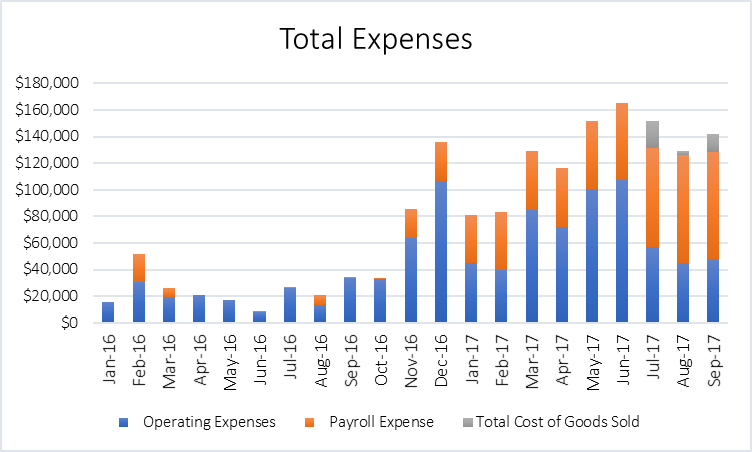 In 2016, Play Impossible generated a net loss of $459,349. Year to date as of September 2017, the company had a net loss of $1,148,983. As noted above, the company's first product hit store shelves in October 2017.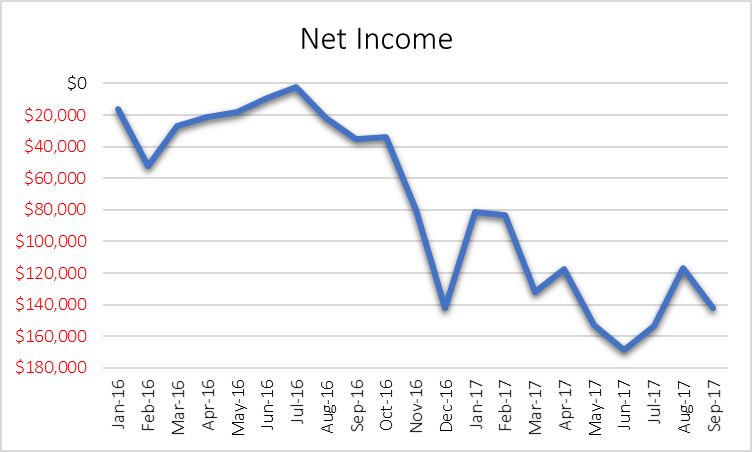 Industry and Market Analysis
According to the NPD Group, sales for the U.S. toy industry reached $7.2 billion in the first half of 2017, up 3% from the same period in 2016. In 2016, total toy sales in the U.S. reached $20.36 billion, up 5% from 2015. The outdoor and sports toys category generated $1.6 billion in the first half of 2017, the highest total out of any category. While growth was flat relative to sales during the first half of 2016i, outdoor and sports toys grew by $328 million in 2016, which represented the largest year-over-year dollar gain of any toy category.ii Millennial parents who seek a healthier, outdoor lifestyle for their kids have been notable contributors to this growing revenue stream.iii Companies are addressing the healthy living trend through the gamification of exercise, which uses connected smart sports equipment or connected smart toys that allow kids to be physically active while still engaging with digital technology.
Smart sports equipment enables users to monitor, track, analyze, and improve their athletic and fitness performance. The total sports equipment market is expected to grow by 3% from 2016 to 2020 to $83 billion. By 2020, smart sports equipment is expected to account for around 7.5% of total sports equipment sales, or approximately $6.2 billion, up from 2.9% in 2015.iv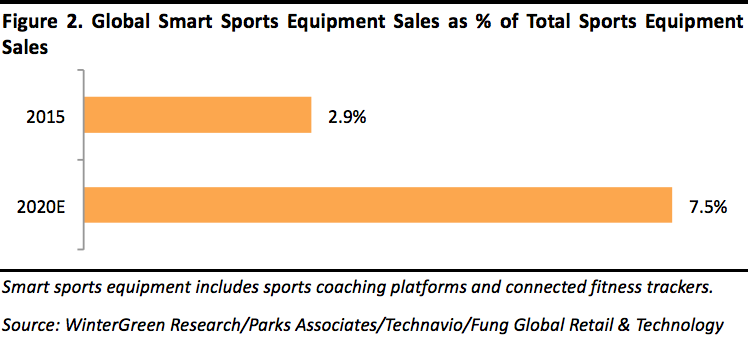 Connected smart toys blend virtual and physical gameplay to give players an interactive gaming experience. Smart toys typically consist of an application interface, such as a video game, and devices or other tangible objects that interact with the virtual game or interface. Today, children expect their toys to be interactive, adaptable, and even programmable, and 65% of parents are willing to pay more for these smart toys versus traditional toys.v Juniper Research estimates that 224 million smart toys will be shipped worldwide in 2017. Additionally, it projects that hardware and app content revenue from the smart toys will grow from roughly $4.9 billion in 2017 to $15.5 billion by 2022.vi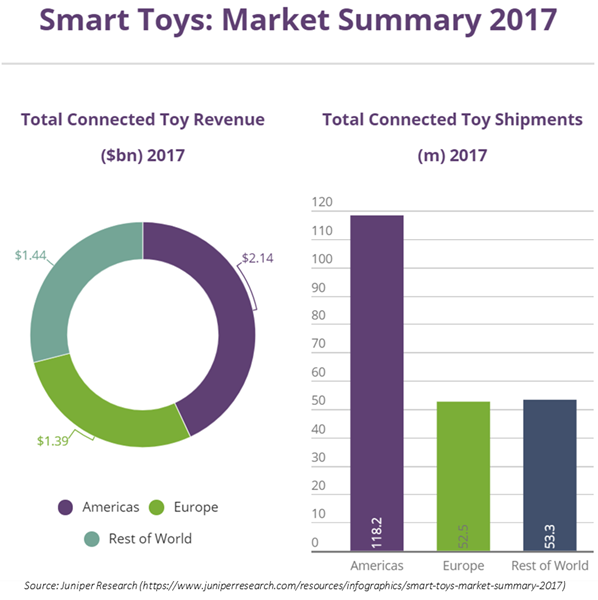 Between 2010 and 2015, the amount of venture capital investment in connected smart toys totaled over $300 million. More than one-third of that capital, $104.3 million, was invested in 2015, representing an 18% increase from 2014.vii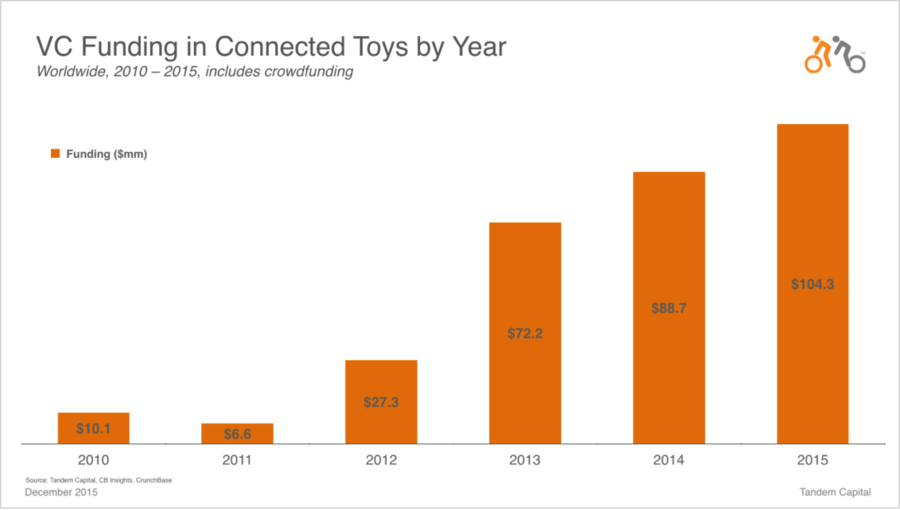 Competitors
Hackaball: Hackaball is a smart technology-enabled ball that children can program to invent and play games. The Hackaball has sensors that detect motions like being dropped, bounced, kicked, or shaken. It includes an accelerometer, a vibration motor, nine LEDs, a rechargeable battery, a memory card to store custom sounds, and a speaker. Children are able to "hack" the ball using an iOS or OS X application that enables them to change the behavior of the ball. Through the app, a user can program the ball by creating if-then rules. For example, if the ball is dropped, then it turns red, or if the ball hits something, then it will make a noise. The toy was created through a partnership between the design agencies MAP and Made By Many. The product launched through Kickstarter in 2015, where it raised over $240,000.viii The Hackaball is now being sold to the public at a retail price of $124.99.ix
Wilson® X: Launched in September 2015, the Wilson X Connected Basketball lets individual users track shots and tally stats using the Bluetooth-connected Wilson X mobile app available for iOS and Android mobile devices. The Connected Basketball retails for $200 and comes with a non-rechargeable battery that last for about 100,000 measured shots. The free mobile app features four training games: Free Range, which tracks shots made and the distance from which they were taken, Free Throw, Buzzer Beater, and Gametime, which simulates a real game situation against a virtual opponent.x In September 2016, the Wilson X Connected Football was released. It also retails for $200 and measures distance thrown, speed, spiral efficiency, catches, and drops.xi
Adidas® miCoach Smart Ball: The Adidas miCoach Smart Ball is a soccer ball that features an integrated sensor capable of detecting speed, spin, strike, and flightpath data. The information is uploaded into the miCoach mobile app, which is compatible with iOS and Android devices through Bluetooth connectivity. The soccer ball lasts approximately 2,000 kicks, or one week, before needing to recharge. Charging takes approximately one hour and the product package includes a charging base and AC power plug. The mobile app includes additional features such as a library of instructional videos with drills, coaching tips, and guidance to help improve ball touch and handling. The miCoach soccer ball currently retails for $99, a drop from its original price of $200.xii
Russell Brands®: Russell Brands is the maker of Spalding basketballs, the official basketball of the NBA. Info Motion Sports Technologies, the maker of the 94Fifty Smart Basketball, filed for bankruptcy on March 1, 2016, and was subject to a $1.5 million bid from Russell Brands for the rights to the 94Fifty name and technology. The 94Fifty smart basketball wirelessly connects to a mobile app that graphically displays a range of metrics, including shooting arc, shot release speed, backspin, dribbling intensity, shots made, and the distance from which shots were taken. Before filing for bankruptcy, the 94Fifty basketball retailed for $200. Russell Brands also has a partnership through its Spalding brand with wearable device tracking company ShotTracker.xiii
Executive Team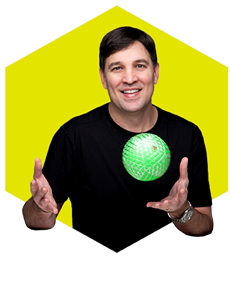 Brian Monnin, Co-founder and CEO: Prior to founding Play Impossible, Brian was the Director & Head of Interactive Media for Intel Media's OnCue TV service, which was sold to Verizon in 2014. In 2009, he founded the app publishing company Daily Interactive Networks that achieved four Apple iTunes "New & Noteworthy" titles. Before that, Brian was CEO and Co-founder of MetaStories, a rich media editing platform used by Discovery Channel, MSN, Yahoo!, USATODAY.com, Scripps Networks, and National Geographic. In 2006 MetaStories was acquired by Brightcove, where Brian worked as VP of Publishing Products until 2008. Brian has a BA degree in History from Brown University.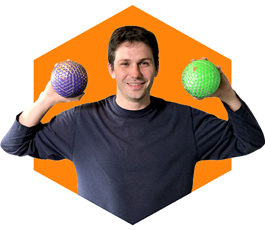 Kevin Langdon, Co-founder and CTO: Kevin has designed and deployed video systems for Comcast, Miramax, and Brightcove, among other companies. Prior to co-founding Play Impossible, he was CTO at AirCare Labs, where he integrated healthcare wearables and smart devices into existing EMR systems to help connect patients and clinicians. Kevin is an experienced entrepreneur, having created the "oobgolf" golf game tracking system that he sold to SkyGolf in 2009. He is based in Lewisburg, Pennsylvania, where Play Impossible plans to center its research and development efforts. Kevin has a BA in Computer Science from Messiah College.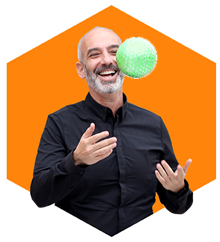 Gadi Amit, Co-founder and Chief Product Designer: Gadi is the owner and principal designer of the product design firm New Deal Design (NDD). NDD has a minority equity stake in Play Impossible and provides a permanent product design resource. Gadi's company has worked with clients such as Fitbit, Better Place, Sling Media, Palm, Dell, Microsoft, and Fujitsu and has won more than 70 design awards. Gadi oversees a team of over 40 employees at NDD in his San Francisco-based office. In 1989, Gadi graduated with a degree in Industrial Design from the Bezalel Academy of Art and Design in Israel.
Fund Terms
MicroVentures is offering Series 1 Units of DVC Fund II LLC (the "Fund"). The fees associated with your investment in the Fund are briefly highlighted below. A detailed description of each fee can be found in the Private Placement Memorandum.
Minimum Investment: $3,000
Management Fee: 3% of invested amount each year for first two years, then 0.5% of invested amount annually
Carried Interest: 10% of profit after initial capital contribution is returned
Offering Costs: 1.5% of capital contribution paid upon closing
Investment Terms*
The Fund anticipates investing in the Company at the following terms:
Security Type: SAFE (Simple Agreement for Future Equity)
Round Size: up to $250,000
Discount: 20%
Valuation Cap: $7,500,000
Conversion Provisions: In connection with an Equity Financing, the SAFE securities will convert into shares of a SAFE Preferred Stock, at a discount of 20% of the price per share of the new preferred stock sold in the Equity Financing or a valuation cap of $7,500,000, whichever results in a lower conversion price. Please refer to the Form of SAFE for a complete description of the terms of the SAFE, including the conversion provisions.
*Please note: Investment terms, stated above, are subject to change and will be finalized upon closing of the transaction between our Fund and the Company.
Press
Risks
You should be aware that an investment in Units of the Fund, and the Fund's investment in Company Securities, involves considerable risks, including the possible loss of all or a material portion of your investment. The abbreviated risks set forth below, as well as the detailed risk factors set forth in the Confidential Offering Memorandum and Supplement, are not the only risks facing investors.
Company Risks
The Company, Play Impossible, is the maker of the Play Impossible Gameball™, a multi-sport, mobile device-connected ball designed for indoor and outdoor recreational activities.
The Company is subject to a number of significant risks that could result in a reduction in its value and the value of the Company Securities, potentially including, but not limited to:
Inability of the Company to complete an initial public offering of its securities, merger, buyout or other liquidity event,
Inability to expand and maintain market acceptance for the Company's services and products in the United States,
Inability to gain access to international markets and comply with all applicable local laws and regulations,
Rapidly changing consumer preferences and market trends,
Inability to achieve management's projections for growth, to maintain or increase historical rates of growth, or to achieve growth based on past or current trends,
Inability to develop, maintain and expand successful marketing relationships, affiliations, joint ventures and partnerships that may be needed to continue and accelerate the Company's growth and market penetration,
Difficulties in managing rapid growth effectively,
Inability to keep pace with rapid industry, technological and market changes that could affect the Company's services, products and business,
Potential costs and business disruption that may result if the Company's customers complain or assert claims regarding the Company's technology,
Failure to adequately address data security and privacy concerns in compliance with U.S. and international laws, rules and policies,
Technological problems, including potentially widespread outages and disruptions in Internet and mobile commerce,
Performance issues arising from infrastructure changes, human or software errors, website or third-party hosting disruptions, network disruptions or capacity constraints due to a number of potential causes including technical failures, cyber attacks, security vulnerabilities, natural disasters or fraud,
Inability to adequately secure and protect intellectual property rights,
Potential claims and litigation against the Company for infringement of intellectual property rights and other alleged violations of law,
Difficulties in complying with applicable laws and regulations, and potential costs and business disruption if the Company becomes subject to claims and litigation for legal non-compliance,
Changes in laws and regulations materially affecting the Company's business,
Liability risks and labor costs and requirements that may jeopardize the Company's business,
Ongoing need for substantial additional capital to support operations, to finance expansion and/or to maintain competitive position,
Issuance of additional Company equity securities at prices dilutive to existing equity holders,
Dependence on and inability to hire or retain key members of management and a qualified workforce,
Potential significant and unexpected declines in the value of Company equity securities, including prior to, during, and after an initial public offering, and
Other risks that are not generally disclosed or known, in part because the Company is privately held and does not provide risk disclosure in publicly available reports.
In addition, the connected toy industry is highly competitive, and the Company may not be able to compete effectively against the other businesses in its industry. The Company faces competition from a large number of competitors, including Hackaball, Wilson, Adidas, and Russell Brands, some of which have longer operating histories, significantly greater financial, technical, marketing, distribution and other resources and greater name recognition than the Company does. These and other companies may develop new services and products and marketing and distribution channels in advance of the Company or establish business models or technologies disruptive to the Company's business. Moreover, current and future competitors of the Company may also make strategic acquisitions or establish cooperative relationships among themselves or with others. By doing so, they may increase their ability to meet the needs of customers and potential customers. To the extent that the Company is not able to compete successfully against current and future competitors, the Company's business, results of operations and financial condition may suffer. It is impossible for anyone to know with any certainty which of the companies will be more successful than the others, and an investment will be subject to all of the risks inherent in any investment in a nascent business and industry with a number of different competitors.
The business of the Company and investment in the Company Securities may also be jeopardized by stagnant economic conditions and by political, geopolitical, regulatory, financial and other developments in the United States, Europe, China, the Middle East and elsewhere around the world, including incidents of war and terrorism, outbreaks and pandemics of serious communicable diseases such as Ebola, and natural and man- made disasters that are beyond the Company's control and could disrupt its business and adversely affect its performance and financial condition.
Investors must understand that by purchasing Units they are voluntarily assuming all of the risks of the investment, including any and all risks relating to the Company and Company Securities, whether disclosed in this Fund Summary, Offering Memorandum and Supplement or not.
Endnotes
Information provided by MicroVenture Marketplace, Inc. about the company discussed in this summary (the "Company") is not intended to be, nor should it be construed or used as, investment, tax or legal advice, a recommendation, or an offer to sell, or a solicitation of an offer to buy, an interest, directly or indirectly, in the Company. Any offer or solicitation of an investment in the Company may be made only by delivery to qualified investors of the confidential private offering memorandum and documents attached as exhibits to the offering memorandum. You should rely solely on those offering documents in making any investment decision. An investment in the Company is not suitable for all investors.
---