---
Company Highlights
Big Cheese, Inc. ("BCI") intends to capitalize on the success of The Grilled Cheese Truck brand by expanding domestically and internationally with the launch of more trucks, food carts, brick-and-mortar "micro-stores," and "pop-ups"
The company plans to file an offering statement for a Regulation A+ financing ("Reg A+") in the first year of operation, which, if successful, will result in a public market for the company's securities
Initial franchise opportunities will principally go to military veterans
Complete menu of award winning gourmet grilled cheese sandwiches ranging from "Plain and Simple Melts" to its signature melt, "The Cheesy Mac and Rib," to special melts like the "Fried Chicken and Waffle Melt"
The Grilled Cheese Truck has over 100,000 total followers through various social media channels, including Facebook, Instagram, and Twitter
Perks
$100+: $10 in GCT funds and a Grilled Cheese T-shirt!
$500+: $60 in GCT funds and a Grilled Cheese T-shirt!
$1,000+: $100 in GCT funds and a Grilled Cheese T-shirt!
$5,000+: Grilled Cheese Truck Hour Event (between 4-6pm) for up to 15 people on us and $150 in GCT funds! Event location must be within 50 miles of a Grilled Cheese Truck.
$10,000+: Grilled Cheese Truck Shindig Event (day or night) for up to 35 people on us and $300 in GCT funds! Event location must be within 50 miles of a Grilled Cheese Truck.
$25,000+: Grilled Cheese Truck SLAM Event (day or night) for up to 75 people on us, a private cooking lesson with GCT chef David Danhi anywhere in the U.S., and $500 in GCT funds!
$50,000+: Grilled Cheese Truck SOIREE Event (day or night) for up to 150 people on us, a private cooking lesson with GCT chef David Danhi anywhere in the U.S., and $1,000 in GCT funds!
Company Summary
Opportunity
Food trucks in the U.S. have a long and celebrated history, from the Texas chuckwagons in the late 1800s to the mobile canteens at U.S army bases in the 1950s. Mobile food trucks have been prevalent in the blue collar world for many years, principally serving construction sites. In recent years, the food truck resurgence has been fueled by a growing demand for gourmet, innovative, and affordable food. Chefs like The Grilled Cheese Truck founder David Danhi, who had previously operated high-end restaurants, brought gourmet food to the street. Often focusing on limited but creative dishes at reasonable prices, these gourmet food trucks offer customers a chance to experience food they otherwise may not be able to access. The Grilled Cheese Truck has been at the forefront of this bourgeoning gourmet food truck industry.
BCI was incorporated in September 2016 to acquire the worldwide intellectual property rights to the "Grilled Cheese Truck" brand and related trademarks, which it did on October 4, 2016. The company's goal is to position The Grilled Cheese Truck as an international brand with a focus on gourmet grilled cheese products. The Grilled Cheese Truck intends to capitalize on the food truck industry with the addition of traditional retail stores, food carts and "pop-ups." BCI intends to operate both franchised and company-owned trucks and stores. BCI is a subsidiary of Trilogy Capital Group, LLC, a Miami-based private equity group.
Product
The management for BCI is actively involved in a broad range of activities relating to the international launch of the Grilled Cheese Truck brand including finalizing franchise documentation, negotiation of leases for brick-and-mortar locations, development of social media programs, refinement of food offerings, hiring of personnel, and preparing local and regional advertising and public relations programs.
In addition, BCI is currently negotiating a joint venture with an existing operator of two food trucks pursuant to which such operator would contribute two food trucks and the new joint venture would lease an additional two food trucks. If BCI is able to successfully establish this joint venture, it will own a majority of the equity of an entity that will operate four food trucks in Los Angeles, California representing the initial launch of the Grilled Cheese Truck brand in the Los Angeles area under the BCI ownership.
The Grilled Cheese Trucks currently make multiple stops per week at prearranged locations, serving lunch and dinner five days a week. Food preparation occurs at a prep kitchen, which limits in-truck tasks to assembly and grilling. This helps each truck deliver melts, tater tots, soups, and sides to customers quickly and efficiently.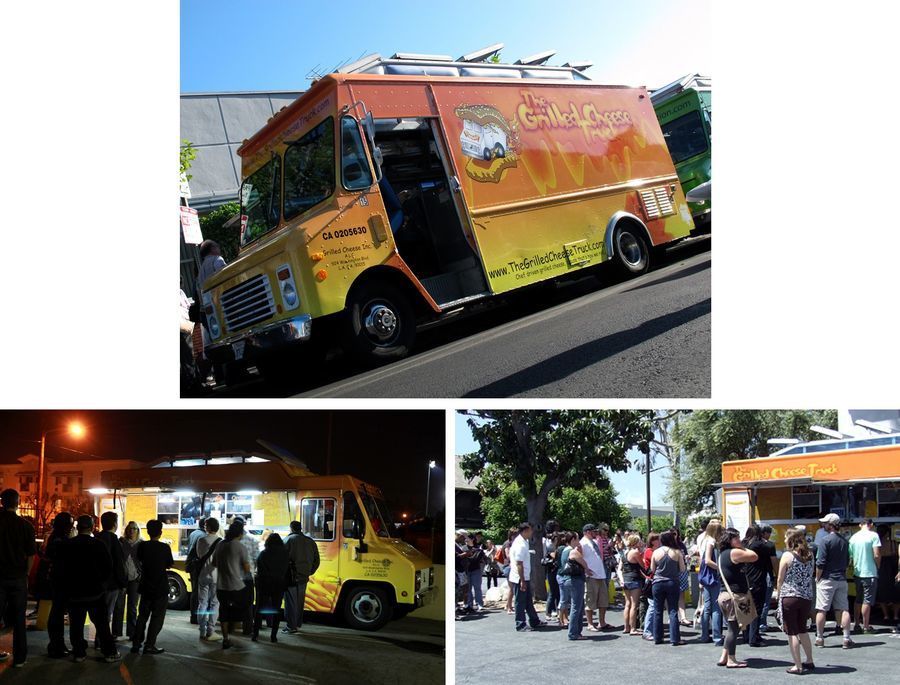 The Grilled Cheese Truck serves innovative, gourmet grilled cheese melts that are made from seasonal ingredients. Since the early 1920's, grilled cheese sandwiches have been considered a staple of American comfort food. David Danhi, who is the founder and culinary force behind the Grilled Cheese Truck, has been engaged in the restaurant and food business for 30 years. His melts have appeared on numerous lists describing the best grilled cheese creations in the industry. Below are several of the articles that highlight these awards:
The Grilled Cheese Truck offers a complete menu of grilled cheese sandwiches, ranging from "Plain and Simple Melts" to its signature melt, "The Cheesy Mac and Rib," which contains a proprietary recipe for Southern macaroni and cheese and BBQ pulled pork. In addition, the Grilled Cheese Truck offers special melts that are available on a limited basis, such as the "Fried Chicken and Waffle Melt".


The menu also offers dessert melts, homemade tomato soup, tater tots, specialty dipping sauces, signature bread, and butter pickles as well as an assortment of beverages. The menu is subject to seasonal changes to ensure the use of high-quality and fresh ingredients. Custom menus are also available for private catering events.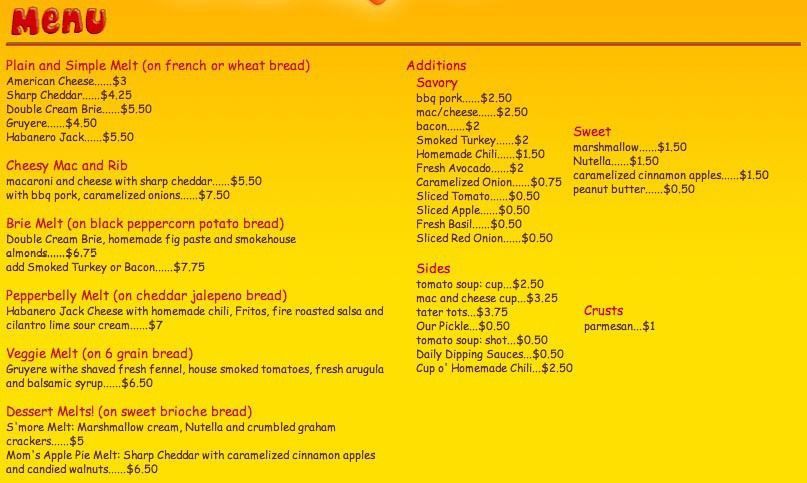 BCI's objective is to become the leader in the gourmet food truck industry. Each element of its strategy is designed to differentiate and reinforce the company's brand and engender a degree of loyalty among customers. The cornerstones of this strategy include:
Gourmet menu: A commitment to using the best available ingredients in producing the best grilled cheese sandwiches, soups, and side dishes. BCI strives to use fresh ingredients in the preparation of its sandwiches, as opposed to frozen or canned goods. Furthermore, all the ingredients are side-by-side taste-tested for quality prior to use.
Customer service: BCI relies on repeat business and views its customers' interactions with employees as critical to long-term success. With an emphasis on training, personal development, and equity incentives, BCI believes it can attract and retain well-qualified, motivated employees committed to providing a superior level of customer service.
Marketing: BCI will continue to build on The Grilled Cheese Truck's social media and mainstream media presence (television, radio, print, etc.) to communicate with existing and future customers. The Grilled Cheese Truck already has over 150,000 total followers through various social media channels, including Facebook, Instagram, and Twitter.
Truck design: BCI's trucks are typically configured to accommodate a high volume of traffic. The truck's design is intended to be casual and comforting. Although some customers will buy the food and return to their homes and/or offices to eat, many customers enjoy eating at the truck. BCI estimates that approximately 25% of the locations it serves are set up for street-side dining with organized tables and chairs for the customer's comfort.
Truck locations: BCI's strategy is to schedule truck stops in selected high-traffic, high-visibility locations to achieve operating and marketing efficiencies and enhance brand awareness. The trucks' mobility enables them to operate at or near office buildings, in downtown and suburban centers, and at or near local businesses that have heavy pedestrian street traffic. They can also easily be rerouted in case there is a large festival, gathering, or public event within their target markets.
Hub-and-Spoke: To better manage costs, ensure high-quality standards, and achieve consistency, food preparation is done at centrally located prep kitchens. BCI believes this hub-and-spoke format provides significant competitive advantages over other food truck operations that prepare all food in-truck.
Expansion: BCI intends to increase market share in existing markets and add trucks in new markets where the Grilled Cheese Truck can become a leading gourmet food truck operator.
Use of Proceeds and Product Roadmap
Proceeds from the convertible note will be used primarily for working capital (day-to-day operations), if the maximum amount of $1 million is raised. Additional uses include the purchase of intellectual property, marketing, and wages.
BCI is committed to early and significant liquidity for its investors. The company intends to file an offering statement for a Regulation A+ financing ("Reg A+") in the first year of operation, which, if successful, would result in a public market for the company's securities. At the conclusion of the Reg A+ offering, BCI plans to trade on the OTCQB or another over-the-counter market. As a public company, BCI would have the ability to create a larger audience of potential investors and to incentivize senior management. In addition, as a fully reporting company, the required transparency can support further capital formation and market visibility.
BCI intends to expand by adding trucks in new markets and by opening brick-and-mortar retail "micro-stores" in new and existing markets. In addition to potential franchise operations, BCI intends to increase the number of company-owned trucks, to expand operations within sports venues and airports, and to bring its food trucks to special events throughout the U.S. and internationally. Management's summary objectives for the three-year period following completion of the proposed Reg A+ offering are as follows:
Commence marketing of franchise agreements following regulatory approval of the Franchise Disclosure Document
Deploy 30 to 40 trucks nationally in the first year, approximately half of which will be company-owned and half of which will be franchised
Open a total of 75 food carts within the first three years in urban areas at the rate of 25 per year
Open 12 "micro-stores" per year over the first three years
Open stores in malls and airports
Revenue assumptions (ranges):
- Trucks: (company-owned): $400,000 to $600,000
- Trucks: (franchised): 8% of gross revenues or $30,000 to $50,000
- Carts: $250,000 to $350,000
- Micro-stores: $500,000 to $1 million per year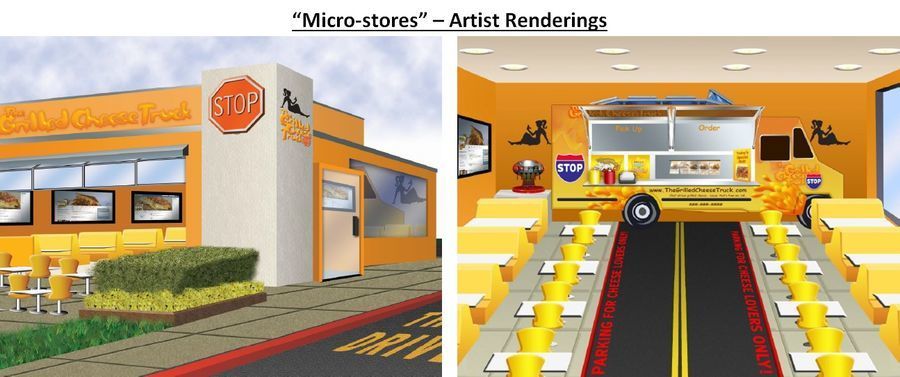 Business Model
BCI generates revenue from food and beverage sales through its company-owned food trucks in Los Angeles, California. A typical truck will perform 10 prescheduled stops per week. Typical weekday lunch hours of operation are 11:30 a.m. to 2:00 p.m., and typical weekday dinner hours are 6:00 p.m. to 8:30 p.m. Hours of operation on weekends vary depending upon the types of scheduled stops. A typical weekend dinner shift can serve customers as late as 12:00 a.m. In addition, the company expects to generate revenue in the future from licensing the right to use certain portions of its intellectual property. BCI expects that such licensing will not only provide revenue but will also enable it to further raise brand awareness.
Franchise Business Model
Franchise operations are still in development. BCI intends to primarily offer the first franchises to U.S. military veterans. Through programs such as VetFran and the SBA Patriot Express Loan Program, U.S. veterans generally have an easier time than civilians obtaining necessary investment funds for new personal business ventures and/or franchise opportunities. Some programs provide financial incentives by reducing their initial franchise fee or other fees or by contributing to the franchisee's initial cost of investment. Based on management's preliminary analysis, it is estimated that a BCI franchise truck will generate a national average of approximately $400,000 per year in gross revenues, before taking into account BCI's franchise fee and royalty payment currently anticipated at 8% of gross sales.
In addition to the initial roll-out of mobile truck franchises, BCI's long-term plan includes the franchising of brick-and-mortar, or fixed, locations. The company is currently performing research and development for potential locations and anticipates opening the first fixed location adjacent to the campus of the University of California Santa Barbara in 2017.
Truck Economics
The current anticipated average cost to obtain a Grilled Cheese Truck franchise is estimated to be $25,000 for veterans and $35,000 for non-veterans. However, this cost does not include deposits to lease or rent a truck, an exterior wrap for the truck, a point of sale system, equipment, permits, uniforms, and new staff training, which is estimated to be $35,000, depending on location. In addition, each franchisee will be responsible for a royalty fee of 8% payable to BCI.
Corporate History and Financials
2009 - 2012: In 2009, The Grilled Cheese Truck was launched in Los Angeles by celebrity chef Dave Danhi. The company initially operated one part-time truck before expanding to one full-time truck and one part-time truck. The part-time truck was generally used for special events (catering), such as birthday parties and weddings. The truck was only operated on a full-time basis in 2011 and a portion of 2012. During that time, according to Mr. Danhi who owned and operated the trucks, the one full-time truck generated gross revenues of $12,000 to $15,000 per week ($624,000 to $780,000 on an annualized basis) and net cash flow of $112,000 to $156,000 on an annualized basis.
2012 - 2016: On October 18, 2012, TRIG Acquisition 1, Inc., a Delaware Form 10 company, acquired The Grilled Cheese Truck brand. The company subsequently changed its name to The Grilled Cheese Truck, followed by another name change to American Patriot Brands (APB). APB never completed its franchise filings with the Federal Trade Commission or the State of California. At its peak, APB operated 10 trucks, eight of which were company-owned and two of which were licensed. APB did not disclose any per truck financial information in its SEC filings. During the period that the eight company-owned trucks operated, the company generated $3,650,021 in revenue and a net loss of $7,712,208, as disclosed in its last 10-K filing for the period ending December 31, 2014. APB is not current in its SEC filings as of January 18th, 2017.
2016 - Present: Big Cheese, Inc. was incorporated in Delaware on September 16, 2016. On October 4, 2016, it acquired the Grilled Cheese Truck brand with the attendant trademarks pursuant to an Intellectual Property Rights Purchase agreement with Dave Danhi, founder. Mr. Danhi had reacquired the rights on September 23, 2016 from APB, which had originally acquired the rights from Mr. Danhi. APB had repositioned itself in the cannabis business, which created the opportunity for Mr. Danhi to reacquire the brand.
Industry and Market Analysis
In 2015, there were over 4,250 food trucks in the U.S. that collectively generated around $856.7 million in revenue.i In 2016, revenue is projected to be around $870 million, with the industry having grown at a compound annual growth rate of 7.9% since 2011, outperforming the broader food-service sector over that period.ii
According to IBISWorld, trucks serving American-style food make up about 38.3% of all food trucks in the U.S. Latin American-style food trucks-which includes Mexican food-is the second-most popular category (24.6%), followed by Asian and Middle Eastern (18.1%), and desserts (9.4%).iii In terms of demographics, 63% of monthly food truck revenue is generated by individuals under the age of 44. Of these individuals, 20% are under 25.iv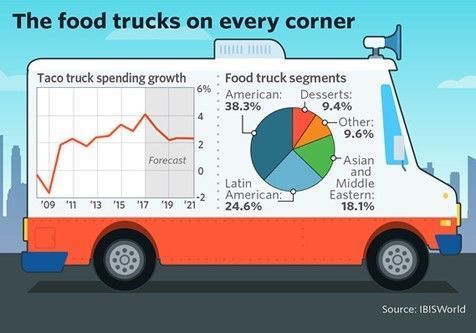 Established fast casual restaurants are looking to add food trucks to their retail operations. In a recent survey, 19% of fast casual restaurateurs indicated they were at least somewhat likely to launch a food truck within the next two years.v By 2019, the food truck industry is projected to reach $986 billion in revenue.vi
Food trucks' lower operating costs relative to brick-and-mortar restaurants allow them to provide high-quality, gourmet food at a lower price. Yet opening a food truck can still cost upwards of $125,000, which includes the cost for purchasing the truck and equipment, obtaining permits and insurance, storage, parking, prep kitchens, and employee salaries. Additionally, many cities around the U.S. are implementing more regulations around food truck establishments, including food vending permits, special zoning regulations, and proximity bans.vii
Competitors
BCI expects to compete with many well-established food service companies in the U.S. on the basis of product choice, quality, affordability, service, and location. Its competitors include a variety of independent local operators in addition to well-capitalized regional, national, and international restaurant chains and franchises, such as Burger King (Yum! Brands) and McDonald's.
In the gourmet food truck industry, BCI considers its primary competition will be other local food trucks that compete for customers at its locations, which will vary from day to day. Some of the top competitors in the Los Angeles area include the following:
Kogi Korean BBQ: Founded in 2008 by Mark Manguera, Caroline Shin-Manguera, and Roy Choi, Kogi Korean BBQ is a fleet of fusion food trucks in Los Angeles famous for both their combination of Korean with Mexican food and their social media presence. Typical fare includes Spicy Pork Tacos, Kimchi Quesadillas, and Short Rib Sliders. Kogi BBQ now has 135,000 followers, and its fleet has expanded to four roaming trucks and a truck stall at LAX airport.viii The food truck has won multiple awards, including a Bon Appétit Award in 2009ix and "Best New Chef" for Roy Choi by Food & Wine in 2010, the first time the award was given to a food truck.x In its first full year of operation, the Kogi food truck made $2 million in revenue, with checks averaging $13 per person.xi The Kogi brand has since expanded by opening up several brick-and-mortar locations including a bar in Culver City, the Alibi Room, and its first sit-down restaurant Chego! which has operation throughout LA.
Cool Haus: Founded in 2009 by Natasha Case and Freya Estreller, Cool Haus is a food truck operation that serves gourmet ice cream sandwiches. Currently, Coolhaus operates a national fleet of 10 mobile ice cream trucks and carts (five in Southern California, two in New York City, and five in Dallas). The trucks make stops throughout each city, at large public events, and at privately catered parties. Coolhaus also has two storefronts in Los Angeles, in Culver City and Pasadena. Customers can also get pre-packaged ice cream sandwiches, pints of ice cream, or hand-dipped ice cream bars at over 4,000 retail locations, from Whole Foods to Kroger and Safeway, in all 50 states and some parts of Asia and the Middle East.xii From launch to September 2015, Cool Haus has generated $7 million in revenue.xiii
Cousins Main Lobster: Founded in 2012 by Sabin Lomac and Jim Tselikis, Cousins Maine Lobster is a gourmet food truck operation that serves lobster rolls using fresh Maine lobster. After launching with one food truck, the founders appeared on ABC's Shark Tank, where Barbara Corcoran invested $55,000 for 15% of the business. Since then, Cousins Maine Lobster has grown to 20 trucks nationwide and has added a fast-casual brick-and-mortar restaurant in Los Angeles. The company plans to add 10 more trucks in 2017 as well as expand internationally. Earlier in 2016, Cousins Maine Lobster reached $20 million in total sales and was on pace to serve over half a million customers in 2016 alone.xiv
Executive Team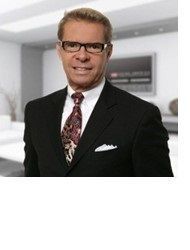 Alfonso J. Cervantes, Executive Chairman: Alfonso ("A.J.") is Chairman of Trilogy Capital Group, LLC, a private equity firm and a principal shareholder of BCI. For over 30 years, he has accumulated extensive experience in diversified businesses in the public markets with a proven strength in corporate finance. Since 2002, A.J. has been Chairman and CEO of Trilogy Capital Partners Inc., a financial services group and affiliate of Trilogy Capital Group. He has facilitated a significant number of M&A transactions, both as a principal and financial services professional. In addition to serving as Executive Chairman at BCI, A.J. is currently Executive Chairman of Massive Direct Inc., a startup in the online consumer products sector. He is also the CEO of Seniorvation Group, a startup in the senior housing sector. Prior to joining Trilogy Capital Group, A.J. founded Staffing 360 (NASDAQ: STAF), where he facilitated approximately $25 million of debt and equity financing and drove the company to $140 million in annualized revenue. A.J. graduated from Webster University with a Bachelor's in Media.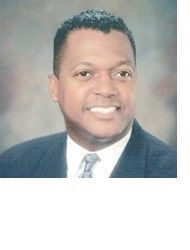 Algie Hodges, Chief Executive Officer and President: Algie ("Al") brings over 35 years of operational expertise with extensive knowledge in retail food services and quick service and fast casual restaurants. He has served as Vice President of Domestic and International Operations for Smoothie King Franchise Inc., Vice President of Food and Beverage for Mapco Mart Express, and as Vice President of Operations for Fazoli's System Management, Inc. Al also served as Dunkin' Brands Regional Vice President and Vice President of Eastern Seaboard. There, he led a two-year operations initiative that restructured the field organization, established metrics for outcome-based performance drivers, and implemented guest satisfaction measures that corrected three years of negative same-store sales. Al held multiunit executive positions at RTM Restaurant, where he acquired and built over 200 restaurant concepts. Additionally, he held multiple executive positions at Cinnabon, where he helped reposition the brand. Al also spent several years at Target, serving as National Director of Food Operations and as a key member of the team that helped the chain grow from 80 locations to nearly 800. Al attended the University of Missouri at St. Louis and Jarvis Christian College in Hawkins, Texas.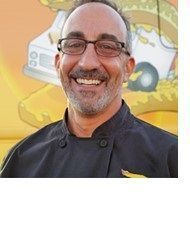 David Danhi, Chief Creative Officer: David is the founder and culinary-force behind The Grilled Cheese Truck, which has achieved numerous accolades including being named "Best Food Truck" over eight times from various media outlets and review guides. David has been engaged in the restaurant and food business for 30 years. He is also the architect behind The Grilled Cheese Truck's social media initiatives, and the truck is currently one of the most followed food trucks on Facebook and Twitter. In 2005, David bought DD factor, a hospitality recruiting company that has been in LA since 1959, and has been an integral part of identifying management for Southern California restaurants. David's culinary career includes Company Executive Chef at Kings Seafood Company, Chef at Habana Restaurant, Executive Chef at Water Grill, Executive Chef at the Roxbury Supper Club, and Executive Chef at Georgia. At Georgia, he received numerous accolades, including the Robert Mondovi Award of Culinary Excellence in 1994 and "best restaurant of the year" in 1993 by numerous magazines, including Bon Appetit, Esquire, and Travel + Leisure.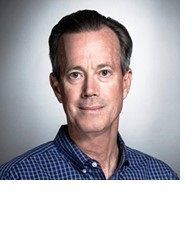 Ronald Scott, Chief Financial Officer: Ron is a highly skilled financial executive, bringing a wealth of diversified accounting and financial management experience. He is the President of Trilogy Capital Group and a forward-thinking, senior-level finance executive and leader with over 30 years of experience and a track record of building and directing best-in-class corporate finance organizations. From 2006 to 2016, Ron served as Chief Financial Officer and Director of Luvu Brands, Inc., a manufacturer and e-marketer of consumer products for the wellness, lifestyle, and fashion seating markets. Prior to that, he was President of Impact Business Solutions, LLC, a consulting business that provided financial management services to small- and medium-sized public and private companies. Prior to Impact Business Solutions, Ron was Executive Vice President of Finance and Administration and a member of the Board of Directors for Cyanotech Corporation, a Nasdaq-listed natural products company. Mr. Scott holds a B.S. degree in Finance and Management from San Jose State University and an MBA degree with a concentration in Accounting from Santa Clara University.
Investment Terms
Security Type: Convertible Note
Round Size: Min: $50,000 Max: $1,000,000
Interest Rate: 15% per annum
Maturity Date: December 31st, 2019
Conversion Provisions: Prior to the maturity date, in the event of an equity financing with an aggregate sales price of not less than $3 million, the Note and accrued interest will convert into securities of the Company utilized in the next equity financing round at a price based on the lesser of a $8,000,000 valuation cap or an 20% discount to the pre-money valuation established at the next financing round.