---
Investment Documents
Investment Terms
Security Type: Series Seed Preferred Stock
Round Size: Min: $50,000 Max: $570,000
Price per Share: $1.00
Pre-money Valuation: $4,400,000
Liquidation Preference: Higher of original issue price or the amount per share that would be payable if the Securities converted prior to the liquidation event.
Conversion Provisions: 1 to 1 conversion at the option of the holder with mandatory conversion upon IPO or upon the consent of the holders of a majority of the outstanding Securities.
Company Highlights
From the producer of the "Adventures of Bunny Bravo" animated film comes a new multi-channel network focused on creating intelligent entertainment for kids
Partner Barry Katz has extensive experience in the television industry, having been Executive Producer on over 30 specials, documentaries, reality shows, and scripted seriesi
Producer Mychal Simka successfully raised the maximum goal of $500,000 in his last crowdfunding campaign for the film "Adventures of Bunny Bravo" and has produced over a dozen animated films for the home entertainment market in cooperation with Lionsgate and partner Grindstone Entertainment
Perks
*You are investing in equity in this offering. Perks are meant to be a thank you from the company for investing. The perks below are inclusive of lower dollar amount perks. Travel and related expenses are not included unless otherwise stated. Shipping, where applicable, is included for domestic and international addresses.
$100: Digital copy of the first season with behind-the-scenes footage
$250: SuperdopeTV t-shirt
$500: SuperdopeTV socks and baseball cap and social media follow from Mychal Simka
$1,000: Social media follows by one of the show's stars and an autographed poster
$2,500: Visit to a taping, backstage pass (x2), and event gift package
$5,000: Visit to a taping, backstage pass (x4), and one hour of entertainment career coaching with Mychal Simka or Barry Katz
$8,000: Voice feature in an animated episode
$12,000: Feature in a live sketch
$15,000: Associate Producer credit and lunch with Mychal Simka or Barry Katz
$25,000: Co-Producer credit, advise at story development meetings, and lunch with Mychal Simka or Barry Katz
$50,000: Executive Producer credit, advise at casting and business strategy meetings, VIP dinner with Mychal Simka and the show's stars
Company Summary
Opportunity
SuperdopeTV is a sketch comedy show built for online and traditional television platforms as well as a multi-channel network of the same name. Similar to influential pop culture studios such as AwesomenessTV and Maker Studios, SuperdopeTV will create content for the preteen and teen demographic, but with a unique twist. As Generation Z gravitates toward YouTube influencers instead of traditional film or television stars, online interactive media is becoming the natural successor to television channels like Nickelodeon and Disney. SuperdopeTV believes that this online terrain presents a significant opportunity for the family entertainment industry.
Mychal Simka has built each of his animated films with a tight-knit group of creatives and will use the same model for SuperdopeTV. Mychal and his team are already creating a network of writers and actors and are incorporating stars from popular social media platforms as well as the trusted names from traditional media like "Saturday Night Live," "MADtv," Disney, and Nickelodeon. The goal of SuperdopeTV is to create relatable content for Generation Z that doesn't condescend but provides intelligent, high-quality entertainment formatted to kid-specific interests. In addition to its online programming, SuperdopeTV plans to create a weekly half-hour series for traditional television.
Superdope Sketch Comedy Show
SuperdopeTV plans to create live-action comedy sketches that will allow fans to not only hear their favorite actors in cartoon form but also see them perform. SuperdopeTV will include one-off segments in the classic style such as fake commercials, public service announcements, and SNL-style sketches. These one-off segments will provide continuity for each episode of the half-hour show, raise the energy level, and keep the audience engaged. This type of content is the core of former sketch comedy shows like "MADtv," "The Amanda Show," "All That," "In Living Color," and other popular episodic TV series. To elevate its online content into a show ready for television, SuperdopeTV plans to adopt the late-night show format by recording each episode in front of a live studio audience, complete with a monologue from a celebrity guest host and a musical performance.
The Content
SuperdopeTV's content will consist of five main segments: 1) animated series, 2) celebrities, 3) kids and teen versions of established shows, 4) promos and brand sponsored content, and 5) music.
Animated Series
A large portion of the content on SuperdopeTV will be fresh, never-before-seen animated series that the team has acquired or plans to acquire. Just like the 14 animated films Mychal has produced by purchasing the rights to completed animated films from foreign production companies, he will also purchase rights to animated series. He will then, just like the films, re-edit the content, write new scripts with new jokes and stories, and hire celebrities to voice the characters and promote the series through their social media channels. The company plans to start with the "Adventures of Bunny Bravo" animated series, of which SuperdopteTV currently owns two hours of content that can be split into 24 five-minute clips. The primary audience for the animated short clips is younger kids, but the content will be unique in tone as the company strives to create intelligent entertainment for children that never condescends. SuperdopeTV also plans to be a more punk and self-aware version of Nickelodeon, in the vein of "Rick and Morty" but without the adult references and language. Since the company plans on acquiring the content from overseas, the animation will already be complete and will only require re-editing, new sound design, music, and celebrities to voice the characters.
In addition to the "Adventures of Bunny Bravo" animated series described above, SuperdopeTV owns the rights to reversion the "Adventures of Bunny Bravo" sequel and to reversion the Taiwanese animated adventure film involving frogs with the working title "Frogville."

Miranda Cosgrove in "A Mouse Tale"
Celebrities
While its competitors might be interested in actors like Brad Pitt and Meryl Streep or award shows like the Oscars, SuperdopeTV plans to feature kid-friendly names, like Logan Paul and Lil Yachty, and games, like Minecraft, in news stories, sketches, and other short-form content. An example of a segment the company plans to produce is the "Kid Celeb Reporter," where it will send a kid to interview his or her favorite celebrity. The interviewer will be wearing an earpiece to allow the comedy writers to feed him or her surprising and attention-grabbing questions for the celebrity guests.
SuperdopeTV also plans to feature user-created content by partnering with celebrities. It will work with popular YouTube influencers, making them exclusive creators under the SuperdopeTV brand. The company also plans to add beauty vloggers, do-it-yourselfers, Minecrafters, gamers, pranksters, or any other type of YouTuber to the SuperdopeTV brand.

From left to right: Bella Thorne, Garrett Clayton, Kat McNamara
Kid and Teen Versions of Established Shows
A portion of SuperdopeTV's content will be tributes to popular television shows. Shows like "The Twilight Zone," "Mythbusters," "Lip Sync Battle," and "SNL," will be re-envisioned for kids by using popular teen influencers mixed with SuperdopeTV's unique voice of comedy. Because episodes are condensed to approximately five minutes, the production costs will be minimal. A flexible budget will allow SuperdopeTV to explore a large number of ideas for shows and expand on what is most popular. While silliness has its place in children's television, it's important to SuperdopeTV to maintain a high standard of entertainment by making the story structure and writing as engaging and interesting as possible.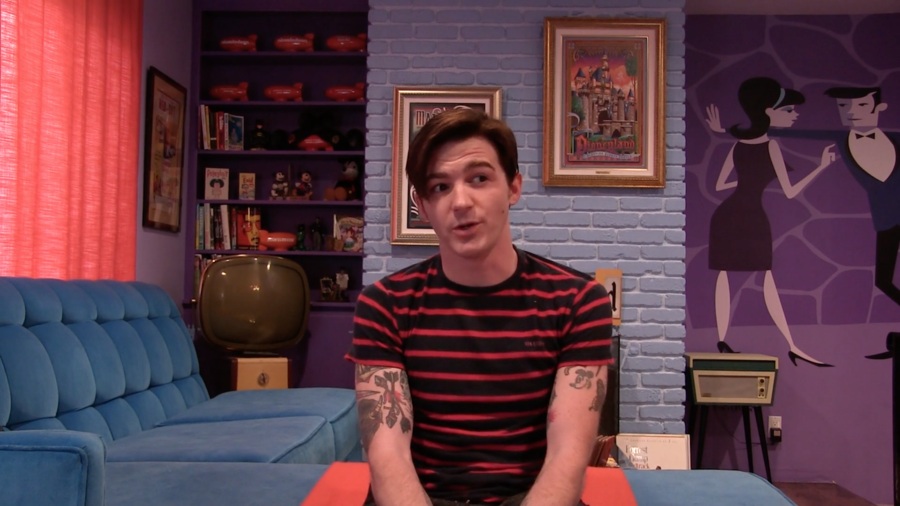 Drake Bell
Brand-sponsored Content
Branded content is when a third party, like Coca-Cola or American Express, pays for the production costs as well as an additional fee to a company, like SuperdopeTV, in exchange for entertaining content specific to their product. Leveraging Mychal Simka's network of relationships, SuperdopeTV believes that it will have access to third-party brands and companies that want to promote their services and products through SuperdopeTV's content.
Music
SuperdopeTV plans to incorporate several types of music videos, such as parodies, partnerships with upcoming artists, musical sketches, and new original songs. The company's partner Bart Baker, the parody king of YouTube with over 9 million subscribers, will help create parodies of popular music videos. Bart has several billion views on his YouTube channel, and it is estimated he has made millions of dollars from online promotions and advertising.ii SuperdopeTV will also work with aspiring young music artists to create exciting and funny video clips of their songs, latching on to their already established social following. Artists such as Lil Yachty have a fun and colorful style, making them perfect to repurpose their own brand in collaboration with SuperdopeTV to create kid-friendly content.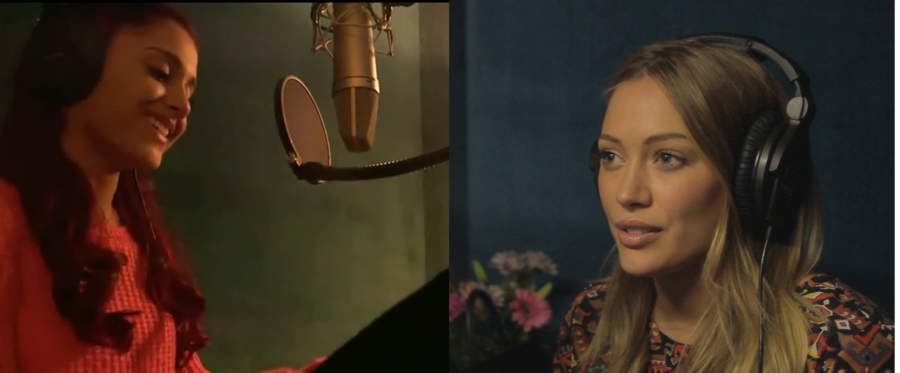 Ariana Grande and Hilary Duff
Artists that Mychal has worked with in the past include Ariana Grande, Hilary Duff, Leon Thomas (star of "Victorious" who won a Grammy for his work with Babyface and produced Ariana Grande's first hit album), Michael Corcoran (songwriter for "iCarly," "Drake & Josh," and "Victorious" theme songs), Miranda Cosgrove, Smash Mouth, Jesse McCartney, Dallas Lovato, and Drake Bell.
Executive Team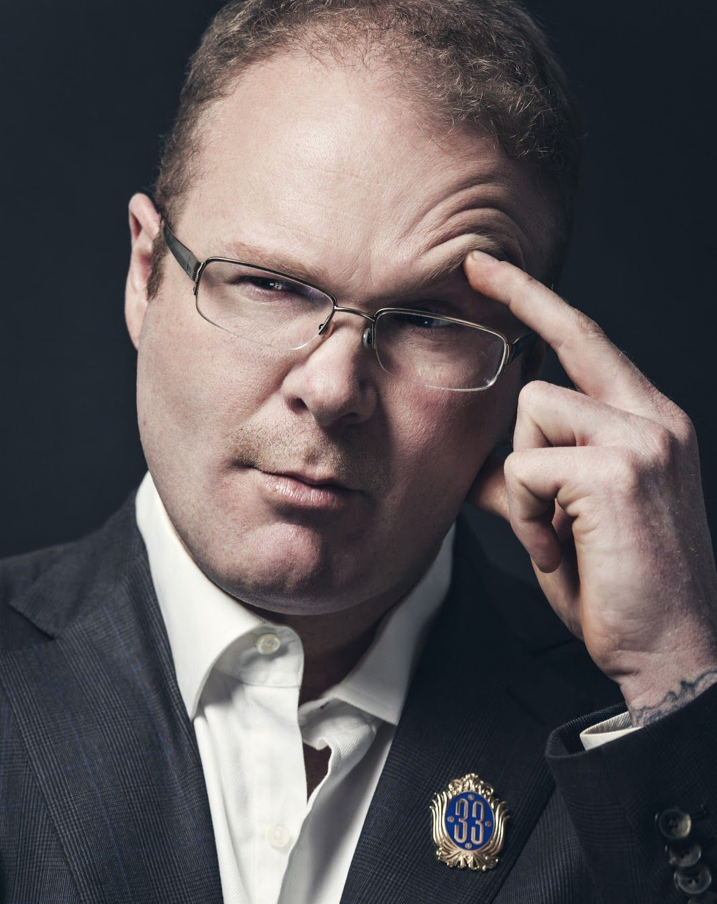 Mychal Simka, Producer: Mychal Simka grew up in Anaheim, California, where he was greatly inspired by Walt Disney. As an adult, he has come to work in the animation industry Disney pioneered. Mychal is the writer, director, and producer of "re-versioned" animated features, meaning he takes movies produced abroad in non-English languages and adapts them for American audiences primarily through editing and rewriting dialog. In the past, Mychal produced three to four feature-length animated films for the home entertainment market annually in cooperation with Lionsgate and partner Grindstone Entertainment. His production company, Simka Entertainment, provided the scripts, celebrity voice talent, original songs, and music score. He wrote, produced, and directed the company's last four animated films and currently has one animated film in post-production. Fluent in five languages, Mychal has worked with clients and partners around the world, casting films for producers such as Lars von Trier and consulting for special functions like film festivals and private events. He recently also acquired a state-of-the-art music recording facility and has started producing original songs with the actors of his films. His last Regulation Crowdfunding campaign through First Democracy VC raised the maximum goal of $500,000 for the films "Adventures of Bunny Bravo" and "Un Conejo de Huevos," which are scheduled for release in 2018.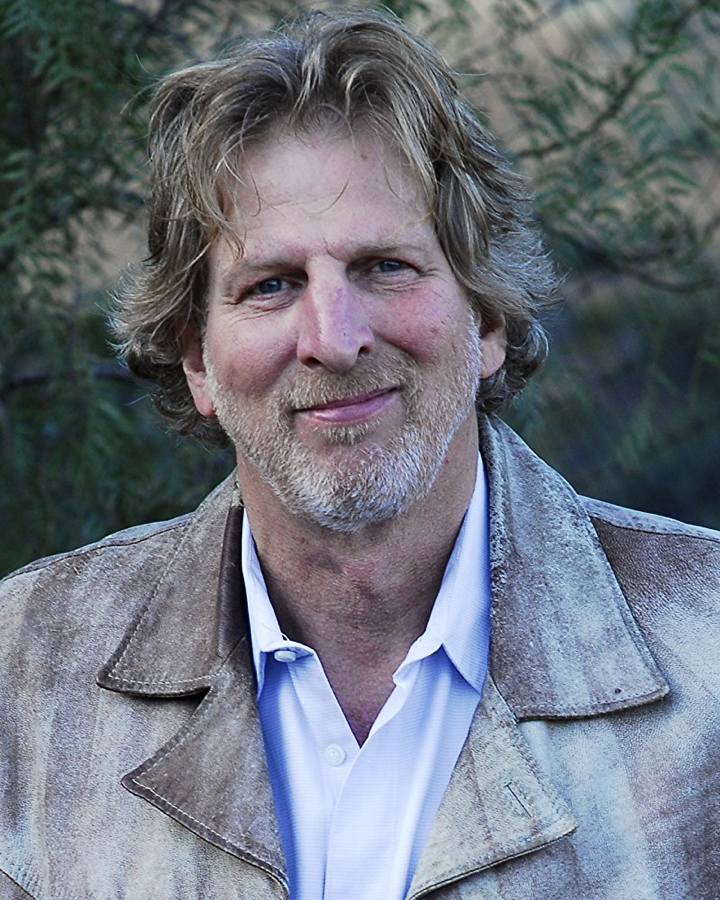 Barry Katz, Partner : Barry Katz has been involved in the careers of some of the most extraordinary comedy artists in the business, including Dave Chappelle, Jay Mohr, Anthony Clark, Dane Cook, Tracy Morgan, Darrell Hammond, Whitney Cummings, and Louie C.K. In the television world, he has executive produced over 30 specials, documentaries, reality shows, and scripted series, while creating two television shows of his own (ABC's "The Next Best Thing" and NESN'S "Comedy All-Stars").iii Shows he has executive produced include NBC'S "Whitney," Fox's "Action," HBO's "Tourgasm," Showtime's "Brad Williams: Fun Size" and "Daddy Issues," History Channel's "Houdini: Unlocking the Mystery," Comedy Central's "Christopher Titus: Neverlution," TBS's "Frank TV," the syndicated Fox sitcom "Mr. Box Office," and seven seasons of the Emmy-nominated NBC series "Last Comic Standing." Katz first joined the film business when he helped Dave Chappelle and Neal Brennan (who eventually went on to create "Chappelle's Show") sell "Half Baked" to Universal Studios in 1997. He then went on to produce several films, including "Employee of the Month" (starring Jessica Simpson), "Good Luck Chuck" (starring Jessica Alba), and "My Best Friend's Girl" (starring Kate Hudson and Alec Baldwin). Katz also produced multiple comedy albums, including all of Dane Cook's library, which have gone gold, platinum, and double platinum.iv Katz' newest venture, "Industry Standard," is a weekly inspirational podcast that gives listeners an insider's look at Hollywood, featuring a behind-the-scenes look at A-list players who candidly reveal the risky decisions they made that led to groundbreaking television, radio, music, internet, and film content.

Use of Proceeds and Business Model
Use of Proceeds
SuperdopeTV plans to use most the proceeds from this raise on general marketing and production. If the minimum amount of $50,000 is raised, $25,000 will be spent on marketing and $18,100 will be spent on production. If the maximum amount of $570,000 is raised, $285,000 will be spent on marketing, and $206,340 will be spent on production. The Company has the discretion to alter the use of proceeds as it deems necessary.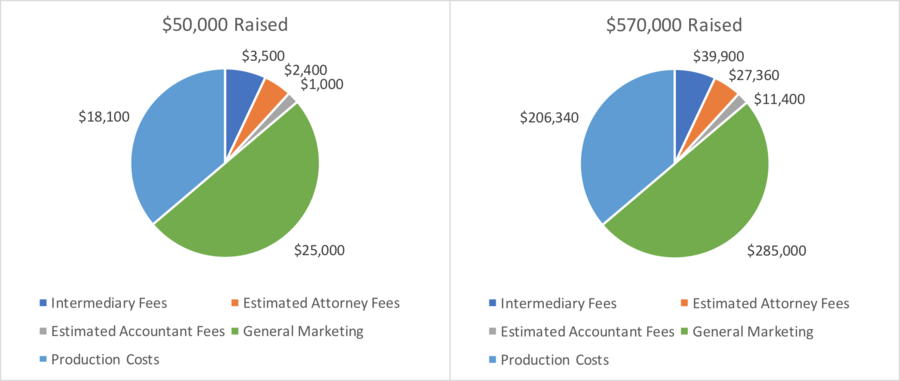 Business Model
SuperdopeTV plans to generate revenue from the following three segments:
Sale of the half-hour TV series to a traditional TV network: SuperdopeTV's main goal is to package its most popular online content into eight episodes in order to sell it to a major television network. Partner Barry Katz will then shop the complete series around to all the major networks.
Advertising and branded content: Although the initial content will need to be created in-house in order to establish SuperdopeTV's unique voice in the family entertainment market, the company plans to expand by signing digital influencers as exclusive content creators who will write and produce content largely on their own but be guided by the company's writing staff. The sales staff will work to bring in brand sponsorships for such creators, thus making their content more profitable while bringing in additional revenue for SuperdopeTV and expanding the amount of content offered to audiences.
Eventual sale of the multi-channel platform: While the primary goal of SuperdopeTV is to sell a television series to a major network or content provider, the end goal is to sell the entire multi-channel platform.
As SuperdopeTV continues to grow, there will be additional revenue opportunities in the way of merchandise, music sales, and turning individual portions of its content into longer form versions for traditional television and even feature films.
Marketing and Licensing Contracts
Aside from being a content creation company, SuperdopeTV is also a brand and marketing vehicle. SuperdopeTV is positioned to market the release of feature films and will do so for a flat fee and/or percentage of revenue. As of today, SuperdopeTV has two such contracts to promote the release of feature films. The first is the pair of animated feature films "Adventures of Bunny Bravo" and "Un Conejo de Huevos." The second is "Stan," a fully financed live-action teen horror film set in the world of social media that is scheduled for production in Q1 2018 and features many well-known digital influencers.
SuperdopeTV also owns the rights to the sequel to "Adventures of Bunny Bravo" and "Un Conejo de Huevos" as well as an additional re-versioned animated feature film called "Frogville," and 12 episodes of an 11-minute Bunny Bravo animated series. These animated pictures and series will be produced and marketed under the umbrella of the SuperdopeTV brand. As the brand grows, the opportunity should present itself for SuperdopeTV to market and promote the release of feature films produced by third parties as well, which would also be done on a fee and/or percentage of revenue basis.
Industry and Market Analysis
Industry Analysis
According to Nielsen's 2017 Total Audience report, Generation Z (born from 1999-2015) now makes up 26% of the U.S. population, making them a larger population group than Baby Boomers (24%) or Millennials (22%).v Because Generation Z makes up such a large portion of the population, it has become increasingly important for marketers and producers to pay close attention to their viewing habits. Online interactive media is starting to become the natural successor to television channels like Disney as this population group shifts its attention toward YouTube influencers. YouTube attracts 30 million visitors each day, and these visitors, in total, watch almost 5 billion videos every day.vi In addition, 71% of teens' typical entertainment consumption is streaming, with smartphones being the most popular device used for streaming.vii The advertising and entertainment industries have begun to capitalize on the shift toward digital streaming, which has created a lucrative market.viii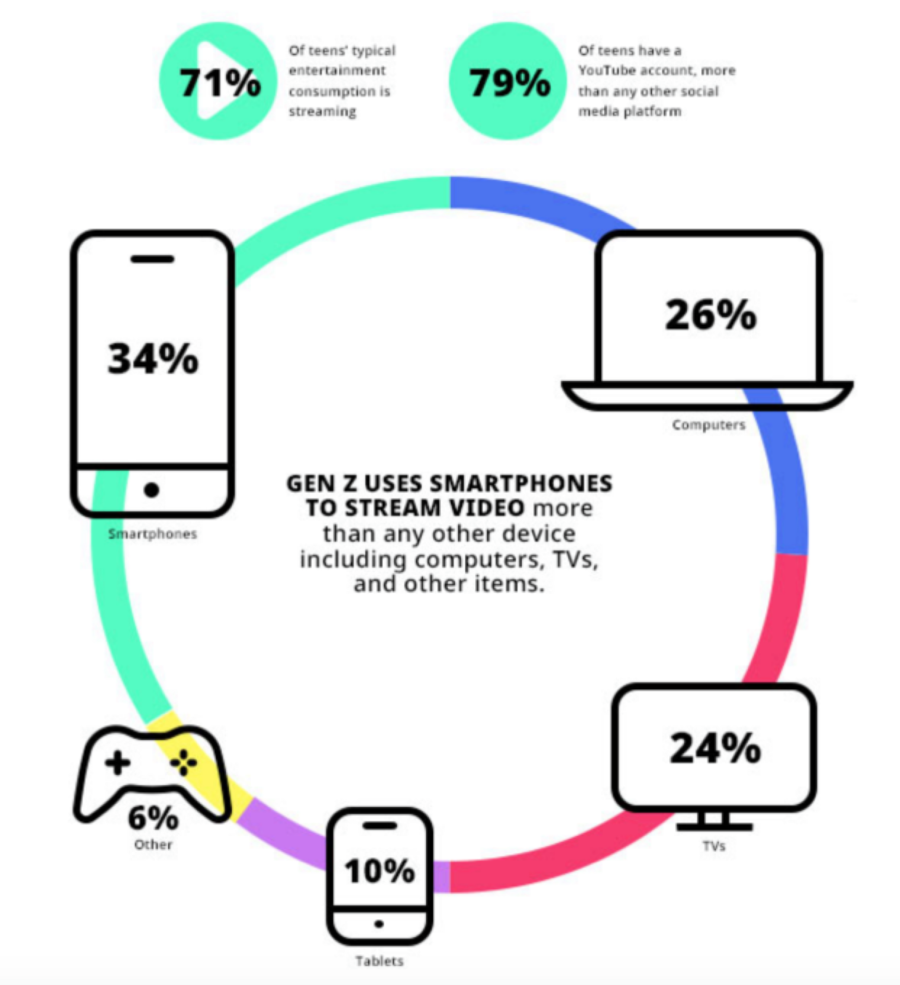 Source: TechCrunch
Multi-channel Network or MCNs
In today's world, trends change quickly, and multi-channel networks offer audiences a curated viewing experience while still allowing them to choose the individual content they want to see at any given time. The concept of a multi-channel network (MCN) is that one large online channel, primarily on YouTube, oversees other smaller channels to form a coherent branded experience similar to a traditional television network. It is a direct evolution of cable TV channels for kids, like Nickelodeon, which have smaller programs and channels under an umbrella network. The multi-channel network structure allows for massive amounts of content from influencer collaborations, which can be promoted or discarded as audience tastes require. In fact, 92% of consumers trust online influencers more than a traditional celebrity endorsement or advertisement.ix
The rise of digital video has driven the growth of MCNs, which are quickly building a business on top of YouTube's massive user base. These networks aggregate thousands of YouTube channels and manage talent while creating original content. MCNs provide content primarily in short-form video rather than longer formats found in conventional TV programs. In addition, the tone, voice, and production all emphasize an authenticity that is designed to attract Millennial and Gen Z viewers.x Over the last two years, advertisers have increased investments in their brand's digital video advertising by 67%, with advertisers expecting to spend $9.4 million annually on average on their brand's digital/mobile video advertising in 2017.xi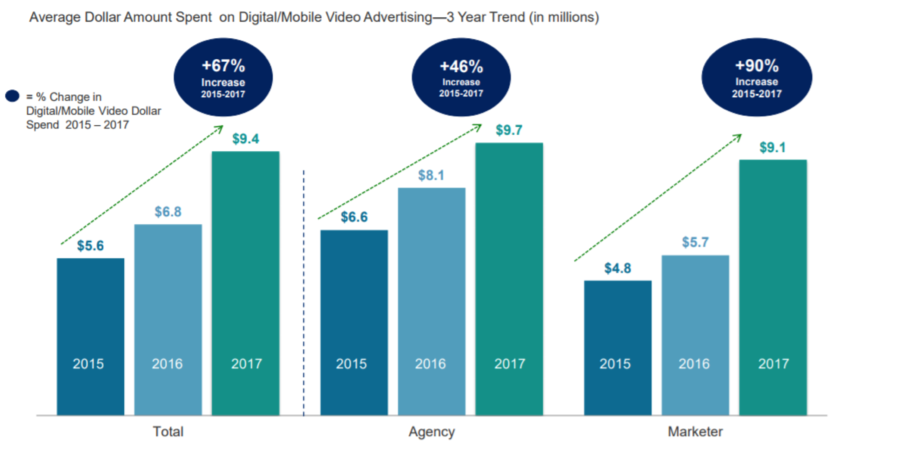 Source: 2017 IAB Video Ad Spend Study
Increased spending on video advertisements represents another driver for the growth of content creators and MCNs. In a study done by the Interactive Advertising Bureau dated April 2017, 61% of respondents stated that their firm would be increasing spending on online video advertisements over the next twelve months.xii In 2016, eMarketer estimated that digital video ad spending will continue to grow at double-digit rates each year until 2020, reaching $16.69 billion in spending by 2020. In contrast, the market research company estimates that TV ad spending will grow at a much slower rate ranging from 2.0% to 2.5%.xiii
The creation of MCNs has also attracted considerable attention from larger media companies. In 2014, Scripps Networks (the parent of the Food Network) led a $25 million funding round in MCN Tastemadexiv, and Disney acquired MCN Maker Studios in 2014 for $675 million.xv In addition, Chernin's Otter Media bought a majority stake in Fullscreen for between $200 million to $300 million.xvi One of the trends driving merger and acquisition activity in the MCN space is the growing number of audiences in global markets. Growth in media consumption in emerging markets is primarily done through mobile devices, and MCNs can reach these audiences without the high infrastructure costs that traditional pay television requires. In addition, because more ad dollars are being allocated towards digital platforms, traditional media companies need to ensure that they have digital content to attract those advertising dollars. MCNs have, therefore, become attractive acquisition targets for mainstream media companies looking to capture more digital video viewers and increase content output.xvii
Comparables
AwesomenessTV: The MCN AwesomenessTV began as a YouTube channel targeting teenagers and preteens. Less than one year after the company was established, AwesomenessTV was acquired by DreamWorks Animation in 2013 for $33 million in cash plus potential bonuses that could value the total deal at up to $117 million.xviii As the company continued to grow, Hearst paid $81.25 million in 2014 for a 25% stake, valuing the company at $325 million.xix In 2016, Verizon bought a 24.5% stake for $159 million valuing the company at approximately $650 million.xx AwesomenessTV continues to create original web series, television shows, and theatrical films across all platforms and has generated over 16 billion lifetime video views, with over 170 million subscribers as of April 2016.xxi
Maker Studios: Maker Studios is an American MCN which aggregates YouTube talent and seeks to monetize content creation on YouTube. The company does this by providing production and sales assistance to successful channels such as "Timothy DeLaGhetto" and "Epic Rap Battles of History." The channel also has significant international audiences, with 70% of its monthly views in 2015 coming from outside the U.S.xxii In 2014, Maker Studios was acquired by Disney for $675 million.xxiii In 2017, Disney folded Maker Studios into its consumer products and interactive media division. As of February 2017, Maker Studios attracted more than 10 billion views per month and, according to Disney, generates several hundred million dollars of revenue each year.xxiv
Fullscreen: Fullscreen is a global MCN which offers tools, services, and consultation to YouTube content creators. In September 2014, Otter Media, the joint venture between Chernin Group and AT&T, purchased a big stake in Fullscreen worth an estimated $200 million to $300 million.xxv As of May 2016, the network had over 70,000 YouTubers and social media influencers.xxvi Videos in the Fullscreen network attracted more than 5 billion views per month and had reached a combined total of 600 million subscribers across platforms as of March 2016.xxvii In April 2016, Fullscreen expanded its services beyond that of a traditional YouTube MCN network by launching its own subscription streaming service for $5 per month.xxviii
Big Frame: Big Frame was founded in 2011 as a MCN on YouTube. The network provided full-service talent management and influencer marketing services for both digital and traditional creators. In April 2014, Big Frame was acquired by AwesomenessTV for $15 million. At the time of acquisition, Big Frame had reached 39 million subscribers, bringing the combined reach of Big Frame and AwesomenessTV to 80 million subscribers and nearly one billion views every month.xxix
Studio 71: Studio 71 was founded in 2011 as Collective Digital Studio. Studio 71 provides services to content creators including channel management, social promotion, branded content, and production services. In essence, the company helps famous content providers manage and create content to grow even larger. In July 2015, German broadcaster ProSieben purchased a controlling interest in Collective Digital Studio and merged the MCN with its existing Studio 71 MCN. ProSieben has invested $83 million in the merged entity, reportedly valuing Collective Studio 71 at $240 million.xxx The name of this entity has since been changed from Collective Studio 71 to just Studio 71. As of July 2017, Studio 71 represented 1,300 creators worldwide with over 7 billion monthly views.xxxi
Investment Terms
Security Type: Series Seed Preferred Stock
Round Size: Min: $50,000 Max: $570,000
Price per Share: $1.00
Pre-money Valuation: $4,400,000
Liquidation Preference: Higher of original issue price or the amount per share that would be payable if the Securities converted prior to the liquidation event.
Conversion Provisions: 1 to 1 conversion at the option of the holder with mandatory conversion upon IPO or upon the consent of the holders of a majority of the outstanding Securities.
Endnotes