---
Investment Documents
Company Highlights
Started selling vinyl records commercially in January 2017, with cumulative sales surpassing $100,000 in June 2017
Whereas other pressing plants can take months to fulfill vinyl ordersi, SunPress offers a turnaround time as quick as six weeks
Partnered with Tuff Gong International, the renowned music label founded by Bob Marley; SunPress is producing several Bob Marley albums reissues, as well as third-party releases brokered through Tuff Gong
Re-releases of Exodus, Legend, Burnin', and Catch a Fire are some of the classic albums already pressed by the company, using the very same machines that pressed Bob Marley's original records for Studio One back in the 1970s
Perks
*You are investing in Crowd SAFE securities in this offering. Perks are meant to be a thank you from the company for investing. The perks below are NOT inclusive of lower dollar amount perks. Shipping cost is included for investors shipping within the 48 contiguous U.S. states.
$250 - Gift bag featuring 5 vinyl records (including 2 Bob Marley albums) plus a $65 promo code towards a vinyl record pressing order (minimum order: 100 vinyl discs)
$500 - Gift bag featuring 5 vinyl records (including 2 Bob Marley albums) plus a $125 promo code towards a vinyl record pressing order (minimum order: 100 vinyl discs)
$1,000 - Gift bag featuring 5 vinyl records (including 2 Bob Marley albums) plus a $250 promo code towards a vinyl record pressing order (minimum order: 100 vinyl discs)
$2,000 - Gift bag featuring 5 vinyl records (including 2 Bob Marley albums) plus a $500 promo code towards a vinyl record pressing order (minimum order: 100 vinyl discs)
$5,000 - Gift bag featuring 5 vinyl records (including 2 Bob Marley albums) plus a $1,250 promo code towards a vinyl record pressing order (minimum order: 100 vinyl discs)
$10,000 - Framed Bob Marley LP with personal dedication plaque inside frame plus gift bag featuring 5 vinyl records (including 2 Bob Marley albums) and a $2,500 promo code for vinyl record pressing order (minimum order: 100 vinyl discs)
$25,000 - Framed Bob Marley LP with personal dedication plus gift bag featuring 5 vinyl records (including 2 Bob Marley albums) and a $6,250 promo code for a vinyl record pressing order (minimum order: 100 vinyl discs)
Company Summary
Opportunity
In the small town of Opa-Locka, just north of Miami, Florida, vinyl pressing machines that once delivered the memorable music of artists like Bob Marley, Lee 'Scratch' Perry, Mary J. Blige, 50 Cent, and 2 Live Crew are coming back into production through SunPress Vinyl. Founded in 2016, SunPress is housed in the former Final Vinyl factory, which was founded in the 1970s by Jamaican Reggae pioneer and Producer, Joe Gibbs. Later, it became the main vinyl manufacturing facility for world-renowned reggae label Studio One, which is best known for producing Bob Marley's early records.
Now, at this historic facility, SunPress is manufacturing vinyl records for Tuff Gong International as well as other major and independent labels, distributors, brokers, and artists. SunPress' founders are musicians, producers, and engineers, with credits on recordings by a diverse group of artists such as Pet Shop Boys, Britney Spears, De La Soul, and Arto Lindsay. With its collective experience and passion for music, SunPress' team is committed to delivering top-quality vinyl records to independent and major artists and labels, both locally and worldwide.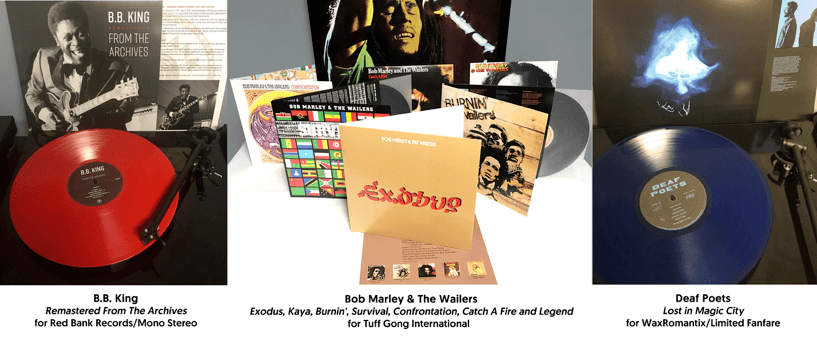 Product
SunPress is a full-service record cutting, plating, pressing, and packaging provider. Currently, SunPress has six pressing machines, including one that produces multicolored and picture discs (instead of the traditional black-colored vinyl discs). With all six machines, annual production capacity can reach approximately 1.5 million records. Currently, SunPress is operating two presses but plans to bring the remaining four online by the end of 2017.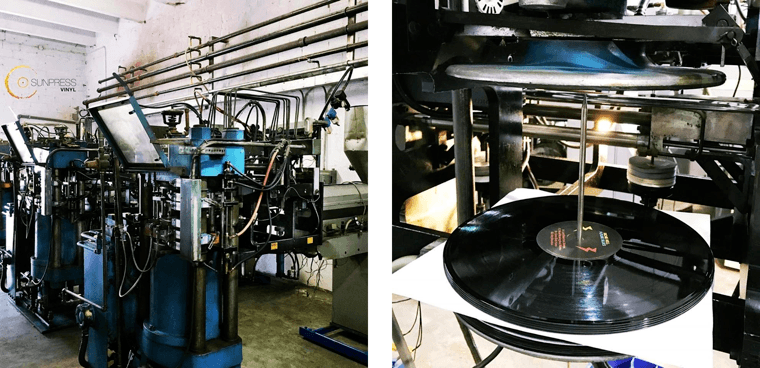 SunPress outsources certain parts of the process, including mastering, cutting, and plating, as well as label and jacket printing. The first step in making a vinyl records is to cut a lacquer disc from the original master recording. This process, called cutting, is started by creating an acetate ─ a single disc cut from the audio supplied by the artist/label. Upon approval of the acetate, the same audio settings are used to cut the master lacquers, which are then used in the plating process. In plating, master lacquers are used to make the metal parts for record pressing/manufacturing. The plates, or stampers, are used as the molds that will press the records.
In order to improve quality and turnaround times, lower costs, and improve profit margins, the company plans to acquire the machinery necessary to complete all three stages of record manufacturing in house (cutting, plating, and pressing). Currently, the company works with several external partners to complete the cutting and plating processes (as well as jacket printing).
SunPress' manufacturing team includes engineers with over 40 years of experience pressing vinyl records who ensure the machinery is performing at full capacity through demanding quality control. The team includes Headley Haslam, who pressed almost every record during the Gibbs and Studio One years and is once again at the pressing post he first occupied back in the 1970s. Additionally, the company brought on Chris Moss, an industry veteran with forty-five years of experience pressing vinyl records and one of the few remaining experts on vinyl record presses and related equipment and processes.
Use of Proceeds and Product Roadmap
SunPress intends to use proceeds from this raise for the following:
Bring all six pressing machines online
Purchase new machinery to bring the entire manufacturing process in house (cutting, plating, and pressing)
Expand operations, including adding sales, marketing, and other team members
Development of API integration with record distributors, such as ReverbNation, for seamless ordering

The total cost of cutting and plating equipment is around $350,000 of which $35,000 has already been paid. $100,000 is due in August 2017, and $50,000 is due when the gear is installed (around November). The remaining balance will be paid in installments of $10,000 per month. Shipping, installation, and set-up costs are estimated at $16,000. The company plans to fund the purchase and installation of this equipment with proceeds from this raise and future income.
SunPress' long-term strategic plan includes the development of a music label specifically for issuing its own vinyl records and initiating vinyl record reissues and special editions. The company also plans to build a record store and specialty pressing hub in the New York City area by the end of 2018, subject to the company first achieving its other operating goals mentioned above.
Business Model
Music labels, distributors, brokers, and artists order directly through the SunPress website. Below are rates for some of SunPress' recommended 12-inch vinyl packages (number of vinyl discs per order are in bold). Vinyl records that are 180 grams ("180g") are heavier and are believed to produce higher-quality sound. For a higher price than the standard black-colored vinyl disc, customers can have their discs colored or imprinted with a picture.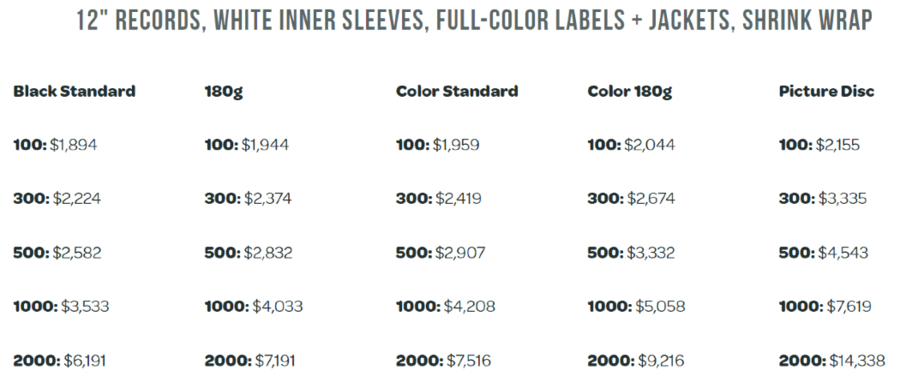 All prices include cutting, two-step plating, vinyl records, white inner sleeves, labels, jackets, shrink wrap, test pressing, and all handling and set-up fees.
The current turnaround time for orders is six weeks.
SunPress also partners with physical distributors to help labels and artists efficiently and reliably get their records into retail stores.
User Traction
SunPress started selling vinyl records commercially in January 2017, with cumulative sales surpassing $100,000 in June 2017. Notable customers include Bob Marley's Tuff Gong International; distributor Mono Stereo; A to Z, one of the largest vinyl record brokers; and indie music label Merge Records.

Historical Financials
SunPress was founded in April 2016. In 2016, the company generated roughly $6,000 in revenue. While the company officially launched commercial operations in January 2017, it did receive non-refundable down payments (50% of the order) from its initial batch of orders in Q4 2016. Operating expenses and capital expenditures in 2016 totaled over $243,000. Payroll ($98,657) and costs associated with getting the factory up and running ($36,461) were the largest expenses. From April 2016 to December 2016, the company generated a net loss of $239,177.
Commercial operations officially launched in January 2017, with SunPress taking its first commercial orders that month. Year to date as of June 2017, the company has generated nearly $115,000 in revenue. The company experienced a surge in orders during March and the first half of April due to "Record Store Day" ─ an annual event in April that promotes independent record stores and has had a major impact on vinyl sales.ii Sales dipped towards the end of April through May, after Record Store Day, but reached a record-high month in June 2016 ($36,259) after the company received its first three orders from music broker A to Z.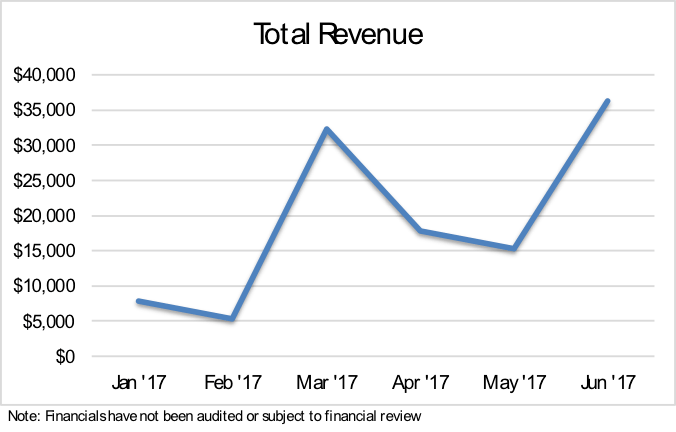 Year to date as of June 2017, expenses (including Capital Expenditures, Cost of Goods Sold and Operating expenses) have totaled over $295,000. Cost of Goods Sold (COGS) has totaled $71,923 and operating expenses have totaled $223,226. COGS spiked in June 2017 as the company had an increased number of orders in April/May and needed to purchase additional raw materials. Similarly, operating expenses also rose primarily due to facility and equipment-related expenses needed to ramp up production. Year to date through June 2017, the largest operating expenses have been payroll ($91,671), factory repair and maintenance ($37,733), and advertising and marketing ($17,230).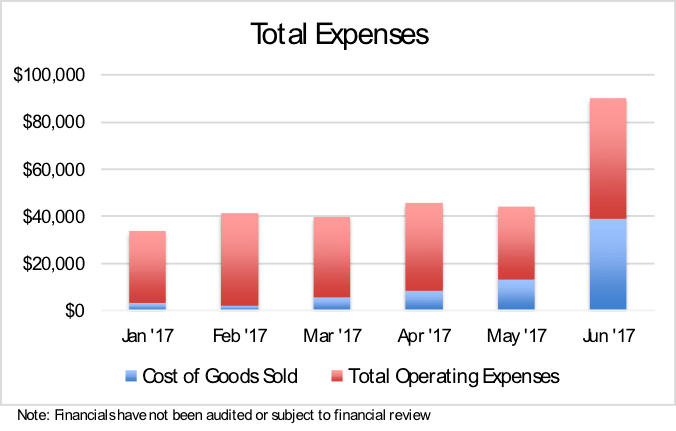 Year to date through June 2017, SunPress has generated a net loss of $180,213. Despite the record-high revenue in June 2017, the company's increased expenses led to a month net loss of $54,028. As of July 12, 2017, the company had over $100,000 in cash assets.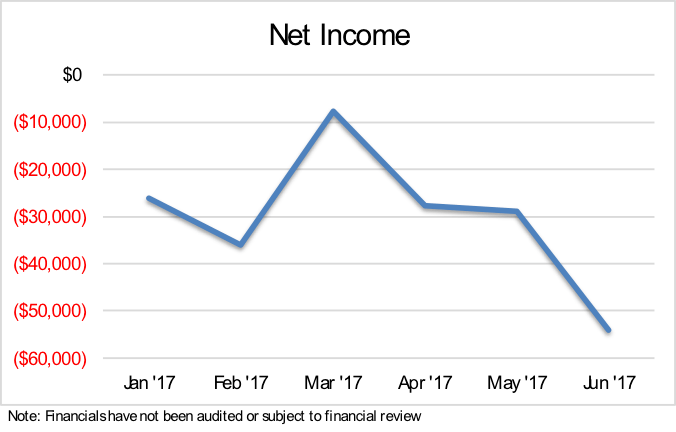 Outstanding Debt
In June 2016, SunPress Vinyl purchased its six pressing machines and supporting equipment for $300,000 from Chris Moss, who is currently SunPress' Manufacturing and Maintenance Manager. Under the agreement, the company paid $20,000 at the closing of the agreement, and $100,000 when the first two presses became operational (June 2017). The outstanding balance ($180,000) will be paid in monthly installments of $10,000, starting in July 2017.
Industry and Market Analysis
In 2016, vinyl album shipments in the U.S. totaled $430 million and comprised 26% of the retail value for physical music product shipments (70% was CDs) – its highest market share since 1985.iii The vinyl industry is expected to continue its resurgence, with its seventh consecutive year of double-digit gains projected in 2017. According to Deloitte, an estimated 20 million individuals worldwide may purchase vinyl records in 2017. It also projects that the vinyl record industry will generate nearly $1 billion globally in 2017, with new and used disc sales making up 90% of total revenues and the remaining 10% made up by sales of turntables and accessories. Deloitte estimates that 40 million new vinyl albums will be sold worldwide in 2017 and that new record sales could generate up to $900 million, or roughly 6%, of forecasted global music revenue.iv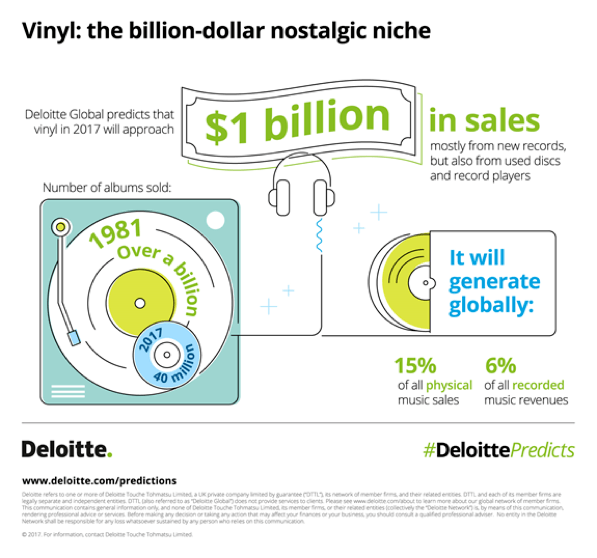 The growing popularity of vinyl records is being driven by both the artists and the fans. For artists, vinyl provides them with a differentiated product beyond digital steaming platforms. For some artists, vinyl sales of could represent between 10% and 15% of their entire business.v Vinyl records are also sold at premium, with the average unit costing above $20.vi For fans, vinyl offers unique sound quality and a nostalgic experience where they can not only listen to their favorite artists but also display vinyl album artwork throughout their household.
Perhaps surprisingly, millennials account for a majority of vinyl album buyers; 72% of buyers are under the age of 36.vii Digital platforms have also helped promote vinyl sales. There are now online radio stations dedicated to vinyl music, global online marketplaces to purchase vinyl albums, and even crowdfunding sites where fans can create records based on streaming music they like.viii
The surge in demand has led to capacity issues at many record pressing plants. Due to the backlog, some plants have given priority to big labels and delaying orders from smaller, independent labels and artists. The Economist reported that demand for vinyl records in 2015 created a six-month backlog.ix While more record pressing plants have launched since then, some customers are still left waiting months for orders to be completed.x
Competitors
GZ Media: Founded in 1948, Czech-based GZ Media pressed its first vinyl record in 1951. Today it is the world's largest producer of vinyl records.xi The whole vinyl manufacturing process takes about four to six weeks, with an additional two weeks required for test pressings.xii The company produces roughly 60% of all vinyl records worldwide, according to The Economist, and is projected to produce 24 million vinyl discs in 2017.xiii It acquired Memphis Record Pressing in 2015.xiv The Memphis facility has 10 record presses and can produce between 12,000 and 15,000 records a day.xv In addition to purchasing Memphis Record Pressing, GZ launched a joint venture in 2017 with Ontario-based Precision Record Pressing, which has an annual production capacity of 3.6 million vinyl records.xvi
United Record Pressing: Founded in 1949, United Record Pressing (URP) is a vinyl pressing plant located in Nashville, Tennessee. It is the largest pressing facility in the U.S.xvii Services offered by URP include mastering and lacquer cutting, electroplating, vinyl pressing, printing and packaging, wholesale distribution through URP Music Distributors, and print component storage in a 60,000-square-foot warehouse.xviii Standard turnaround time is roughly four months; eight weeks for test pressing and another eight weeks to complete the order upon approval of the tests.xix According to the company, URP manufactures roughly 30% to 40% of all new vinyl on retail shelves, including independent stores, Amazon, Whole Foods®, and Urban Outfitters.xx
Quality Record Pressings: Founded in 2011, Quality Record Pressings (QRP) is a vinyl record pressing plant located in Salina, Kansas. QRP has rebuilt and modified well-recognized record press brands SMT, Toolex Alpha, and Finebilt.xxi In 2015, QRP purchased 13 presses to bring its total to 27 pressesxxii, though not all are currently operational. It has a strict minimum of 1,000 LPs or LP sets per order.xxiii QRP manufactures about 1.6 million records a year for artists ranging from Miles Davis to Nirvana.xxiv
Third Man Records: Third Man Records was launched by Jack White in Detroit, Michigan, in 2001. The retail location in Nashville, Tennessee, is home of the world's only live venue with direct-to-acetate recording capabilities.xxv Third Man Records launched its second retail store in Detroit in 2015. That location also houses eight custom Newbilt presses: two for seven-inch records and six for 12-inch recordsxxvi, pressing an estimated 5,000 records per eight-hour shift.xxvii The company has pressed roughly three million vinyl records for over 400 titles as of 2017.xxviii
Cascade Record Pressing: Established in 2015, Cascade is an automated record pressing plant in Portland, Oregon. Services include mastering and lacquer cutting, pressing 12-inch records, and printing and packaging. Producing only 12-inch vinyl discs, the plant operates six 1970s Miller pressesxxix, and, on average, one press can produce about 6,000 to 7,000 records per week.xxx Cascade has a minimum 500 record order requirementxxxi and works primarily with independent labels.
Independent Record Pressing: Founded in 2015, Independent Record Pressing (IRP) produces vinyl records at its facility in Bordentown, New Jersey, primarily focusing on serving independent music labels. With six machines, some of which run about 16 hours per day, IRP produces about 4,000 records per day.xxxii Running at full capacity, the company can produce about 1.5 million records per year.xxxiii
Executive Team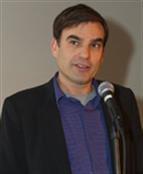 Dan Yashiv, Co-founder and Managing Member: Dan is a seasoned music and media industry professional with experience creating products and securing and managing relationships with media partners. Prior roles include four years as a managing partner of a top mobile music app company (Musicsoft Arts); seven years as a creative director at a company that makes entertainment products for music, TV, mobile, and web (Erela); and over a decade as a professional recording engineer and music producer.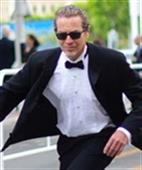 Stephen Hays, Co-founder and Managing Member: Steve is an Executive Producer and Founding Managing Member of 120dB Films, a finance company specializing in senior-secured loans for the independent film industry. Previously, he was Co-founder and General Partner of Seneca Capital, a New York-based hedge fund, and, before that, he was a Managing Director at Furman Selz, a New York-based investment bank where his focus was proprietary risk arbitrage and event-driven investing. Steve graduated from Kenyon College and earned his Master of Science in Accounting and Finance at the London School of Economics.
Investment Terms
Security Type: Crowd SAFE (Simple Agreement for Future Equity)
Round Size: Min: $50,000 Max: $107,000
Valuation Cap: $2.2 million
Conversion Provisions: In connection with an equity financing of at least $1,000,000, the Company has the option to convert the Crowd SAFE into shares of a series of non-voting preferred stock, at the price per share of the new preferred stock sold in the equity financing or at a valuation cap of $2,200,000, whichever results in a lower conversion price. Please refer to the Crowd SAFE Form for a complete description of the terms of the Crowd SAFE, including the conversion provisions.
Endnotes