---
Investment Terms
Security Type: Crowd SAFE (Simple Agreement for Future Equity)
Round Size: Min: $50,000 Max: $100,000
Valuation Cap: $1,800,000
Discount: 20%
Conversion Provisions: Please refer to the Crowd SAFE Form for a complete description of the terms of the Crowd SAFE, including the conversion provisions.
Company Highlights
Since shipments began on July 31, 2016, Princeton Audio has delivered over 500 Site:1 speakers to customers
Year to date, as of May 2017, the company has received over 400 new orders for the Site:1 speaker
In 2016, Princeton Audio generated $154,149 in total income; year to date, as of May 2017, the company has already surpassed $136,000 in total income
Received a U.S. patent for its Adaptable Audio Systems, which allows the company's audio devices to easily upgrade to new wired and/or wireless connections
Winner at the 2014 International Design Awardsi
Perks
*You are investing in Crowd SAFE securities in this offering. Perks are meant to be a thank you from the company for investing. The perks below are NOT inclusive of lower dollar amount perks. Shipping cost for international shipments is not included.
$250: Promo code for $20 off any purchase, including speaker, stereo pair, or woofer pre-order
$500: Promo code for $50 off any purchase, including speaker, stereo pair, or woofer pre-order
$1,000: Promo code for $100 off any purchase, including speaker, stereo pair, or woofer pre-order
$5,000: Founders Reserve speaker with Black Walnut, Cherry, Mahogany or Maple tonewood options (for examples, please visit: https://princeton-audio.com/collections/founders-reserve )
$10,000: Two (2) Founders Reserve speakers, creating a stereo pair, with Black Walnut, Cherry, Mahogany or Maple tonewood options
$20,000: Two (2) Founders Reserve speakers to create a stereo pair with Black Walnut, Cherry, Mahogany or Maple tonewood options, plus one (1) woofer that can pair with the speakers for added bass
Company Summary
Opportunity
Music lovers used to see speakers as long-term investments, as heirlooms that could be passed down from generation to generation. While wireless technologies like Wi-Fi and Bluetooth have revolutionized how we access music, the never-ending changes in technology have also required consumers to regularly purchase new equipment to maintain the best audio experience. Today, speakers are also often made of outsourced plastic parts to keep prices low and to keep consumers coming back for the latest device.
Conversely, the highest-quality musical instruments are made of specific woods that are carefully chosen based on their resonant properties. Princeton Audio believes that this same thoughtful process should be applied to the creation of premium audio equipment. Founded in 2014, the company is dedicated to the creation of high-quality, handcrafted audio products while reclaiming and rejuvenating the proud history of local manufacturing in Princeton, Wisconsin. With its patented, readily upgradeable technology, Princeton Audio is designing speakers that can once again be viewed as timeless pieces.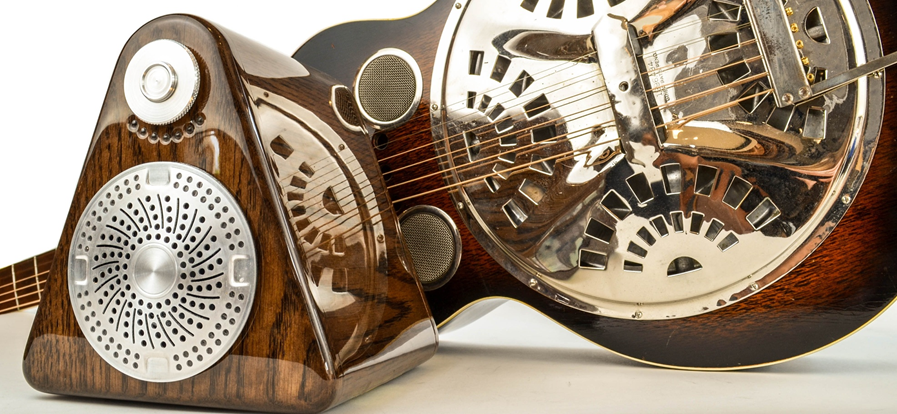 Product
Princeton Audio's Site:1 speakers are individually tuned to take advantage of the unique acoustic properties of each hardwood and boast sophisticated, upgradeable electronics that deliver audiophile-quality sound. Each speaker is equipped with audiophile technology, including a high-quality Digital Signal Processor (DSP), a digital-analog converter, and the latest high-resolution A2DP (Advanced Audio Distribution Profile) Bluetooth 4.x technology. Each Site:1 is handcrafted in Princeton, Wisconsin, from solid, instrument-grade hardwoods (tonewoods).

The Site:1 is available in four premium tonewoods – black walnut, cherry, mahogany, and maple – each with its own unique voice.

Black Walnut: Black walnut features a straight, prominent grain pattern with a deep brown, chocolate hue. Black walnut is used in high-end guitar crafting, piano construction, and other premium applications. Known for its responsive curve and tight bass, black walnut produces a clean sound, with a strong emphasis on mid-tones, and a superior low-end response relative to the other tonewoods.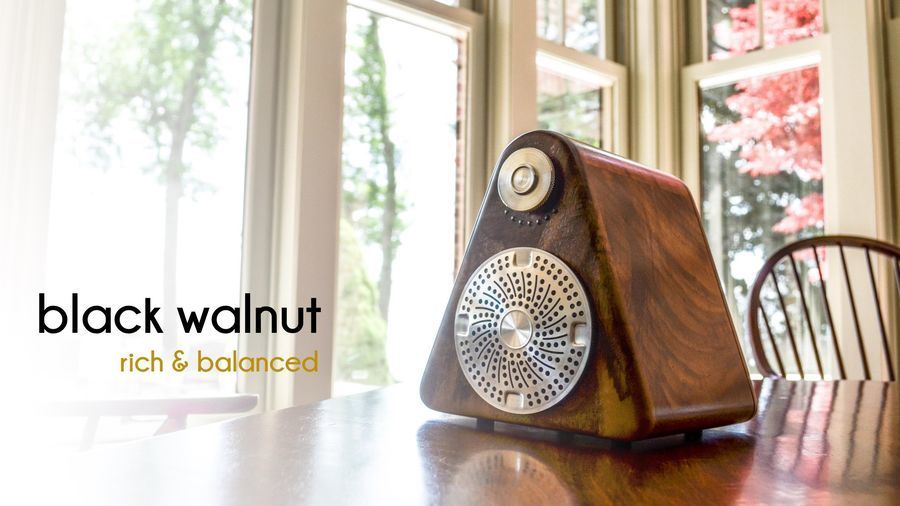 Cherry: Cherrywood has a simple, yet elegant straight-grain pattern, with a light reddish-brown hue. Less commonly used as a tonewood today due to its high cost, cherry has a long history in high-end string instrument crafting. Cherrywood emphasizes mid-tones, resulting in a crisp, balanced sound, highlighting the tonal nuances of vocal performances.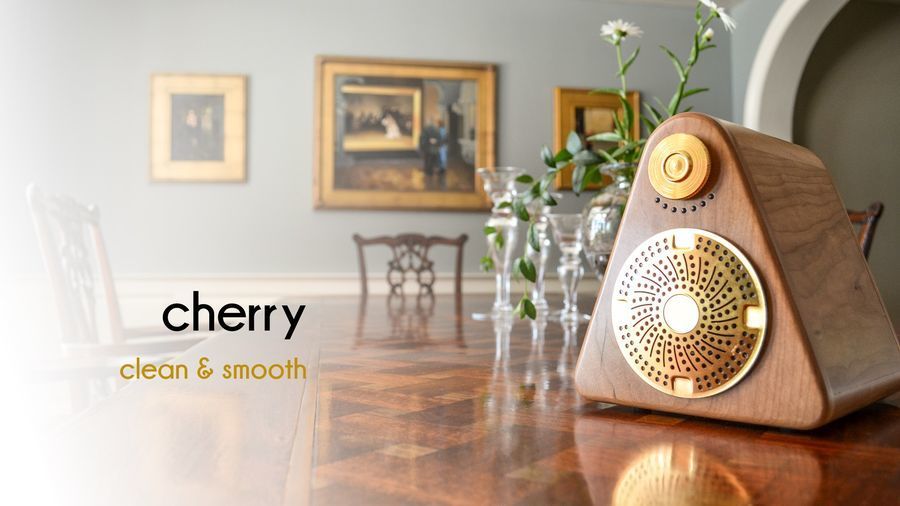 Mahogany: Mahogany, a favorite of makers of stringed instruments ─ known as luthiers' mahogany ─ is a "go-to" in the crafting of acoustic guitars, bass guitars, and many other stringed instruments. This tonewood is often described as "earthy" due to its unique crossgrain structure. With a responsive mid range, mahogany highlights more natural and mellow sounds.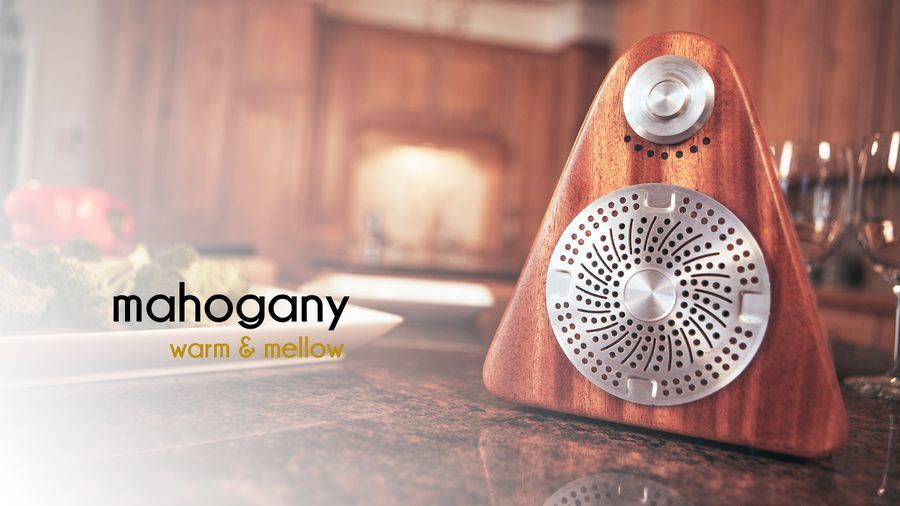 Maple: With a bright, crisp sound, and creamy white complexion, maple's light and bright appearance is belied by its strength and considerable heft. Maple is a dense, hard, heavy wood capable of capturing the widest spectrum of the tonewood options. As the hardest of the four tonewoods, Maple does not resonate as much as the others, producing a higher definition of sound. With bright and crisp tonal properties, maple wood does not lose the subtle background noises that give life to live music and provides a true "in-person" listening experience.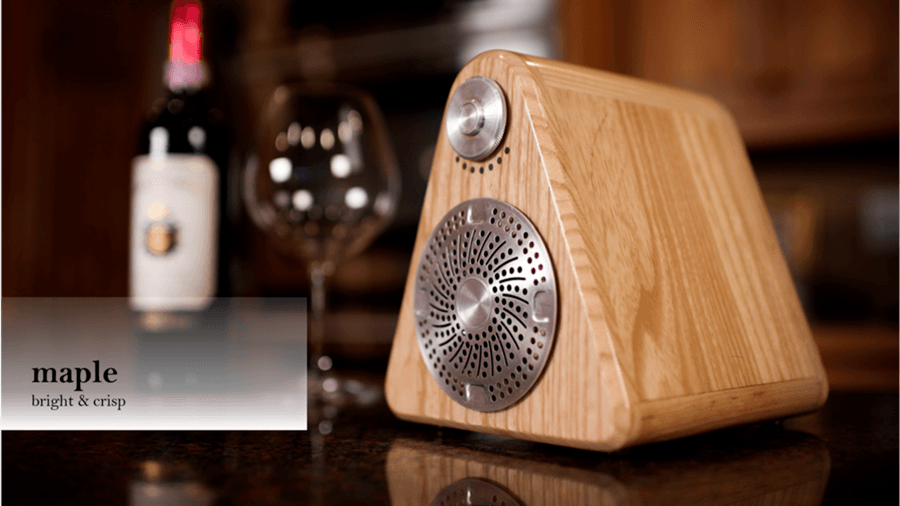 Future-Proofed
Through Princeton Audio's patented Adaptable Audio Systems technology, the Site:1 is optimized to integrate into almost any wired or wireless system, including music players, televisions, game consoles, and portable devices. The Site:1 also enjoys compatibility with a wide range of current connectivity options such as Bluetooth 4.x and aptX.
Another unique aspect of the Site:1 is that its external interface is engineered to be easily upgraded, allowing users to adapt to future technological changes in the decades to come. For example, when the world finally sees the arrival of Bluetooth 5.0, or a more robust form of Wi-Fi distribution, Princeton Audio can simply update the interface that plugs into the back of a user's Site:1 system.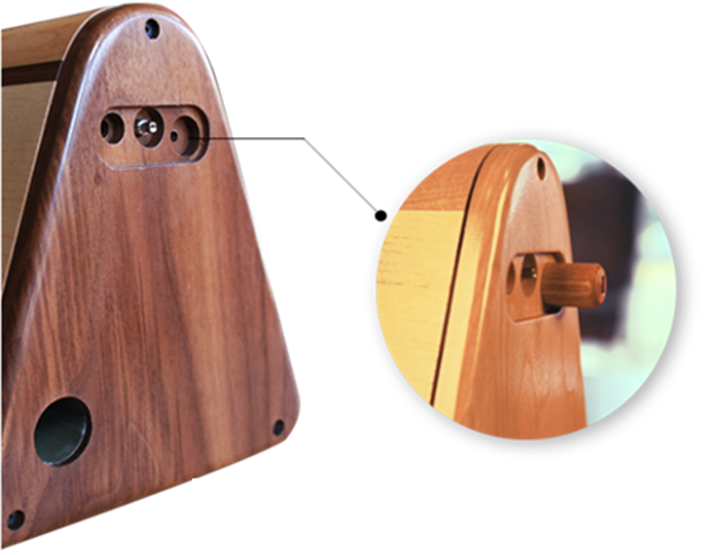 Covering All the Angles
Through its cabinet design, Princeton Audio speakers produce crystal-clear sound by creating an optimum environment for converting audio signals into corresponding sounds. The triangle shape eliminates what's known as standing waves. A rectangular box, like most Bluetooth speakers, has parallel walls which cause sound waves to hit each other squarely and bounce off. These waves cancel each other out, or "stand" on each other, making them inaudible. When users hear a humming or buzzing coming from a rectangular speaker, it's usually caused by these standing waves. Site:1's triangle shape eliminates this possibility.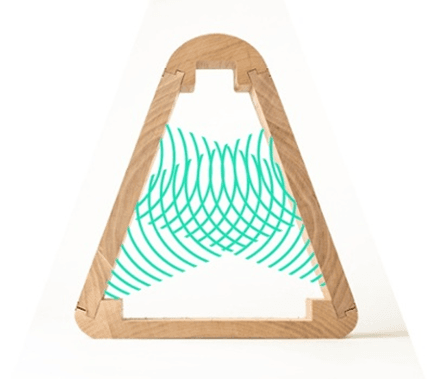 Site:1 Tech Specifications

Accessories
Customers can choose from a standard 15+ hour rechargeable battery for their Site:1 or upgrade to a 40+ hour rechargeable battery for $50 extra. They can also further customize their Site:1 speakers with premium hardware sets for the acoustic grille and volume knob. Premium grille options include decorative plating in anodized silver, anodized black, and 24-karat gold. Handmade shoulder slings made of genuine leather are also available so users can more easily take the Site:1 wherever they go.

Use of Proceeds and Product Roadmap
Most of the proceeds (60% to 70%) from this raise will be used to scale manufacturing of the Site:1 speaker and build up inventory. Additionally, proceeds will be allocated towards future payroll (30% to 40%) as the company plans to hire additional staff, including a marketing executive, controller, and sales representatives.
Additionally, the company may use part of the manufacturing allocation to complete development of the company's next product, the Site:Woofer. The product development and engineering team is currently working on the release of the Site:Woofer, a subwoofer that augments the sound of the Site:1 speaker with stronger bass and even greater presence. Featuring a cabinet made with the same high-touch craftsmanship as the Site:1, the Site:Woofer is wirelessly compatible with Site:1 speakers and can function as a standalone speaker. The Site:Woofer will be able to pair with up to two speakers or, for even more bass, consumers may purchase two Site:Woofers and synch each with a different Site:1. The company expects to begin shipping the subwoofer in Fall 2017.

Princeton Audio is also currently engineering premium, customizable headphones. With a patent pending for interchangeable earcups, the headphones will feature the same high-quality tonewoods as the Site:1 speakers and have wired/wireless capability and over-ear/on-ear options.
Business Model
The Site:1 speaker retails for $335 with a 15+ hour battery, or $385 with a 40+ hour battery.
The plated 24K gold grille option is $35 extra. The leather slings retail for $65 each. Users may also purchase additional premium hardware sets; anodized copper or anodized black sets for $44.99, or the 24K gold set for $59.99.
Pre-orders for the Site:Woofer will be $450 per unit, with an expected retail cost of $599.99.
User Traction
Princeton Audio launched an Indiegogo campaign in September 2015 for the Site:1 speaker. Within two months, the deal was oversubscribed, and the company raised a total of $63,271 from 274 backers.
Since shipments began on July 31, 2016, Princeton Audio has delivered over 500 speakers. In 2016, it sold over 513 units of the Site:1 speaker. In Q1 2017, 190 units were ordered, up 26.6% from Q4 2016 (a holiday quarter). In the first two months of Q2 2017, Princeton Audio already has surpassed 200 units ordered. While most units have shipped, the current backlog, as of May 2017, was under 150 speakers.
Historical Financials
In 2016, Princeton Audio generated $154,149 in total income. Year to date, as of May 2017, the company has already surpassed $136,000 in total income. Shipments of the Site:1 speaker peaked in September 2016 and April 2017, during which time Princeton Audio processed a large portion of its customer backlog. In February 2017, sales were minimal as the company focused its efforts on raising capital. During Q1 2017 and into Q2, Princeton Audio raised roughly $125,000 in a seed equity round.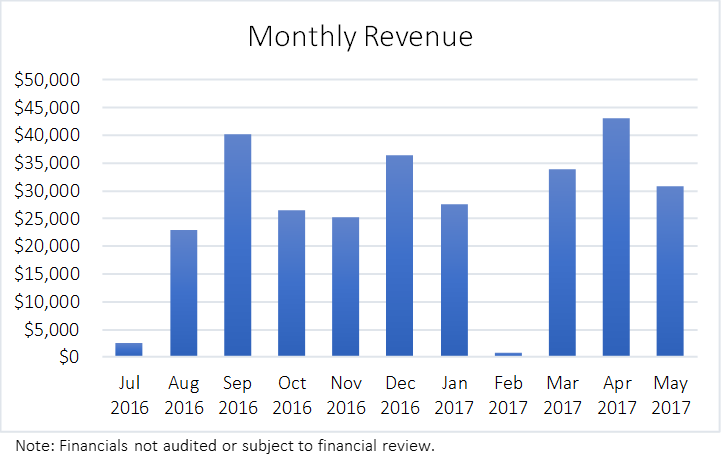 In 2016, operating expenses totaled $226,237. Monthly operating expenses peaked in September, when the company spent roughly $30,000 on research and development. In Q4 2016, expenses declined primarily due to a decrease in advertising spend. Additionally, in December 2016, the company reversed roughly $50,000 legal & professional fees, resulting in negative total operating expenses for the month. Year to date, as of May 2017, operating expenses have totaled $161,363, up roughly 75% from the same period in 2016. Expenses have increased in 2017 primarily due to a larger payroll as the company has hired additional employees.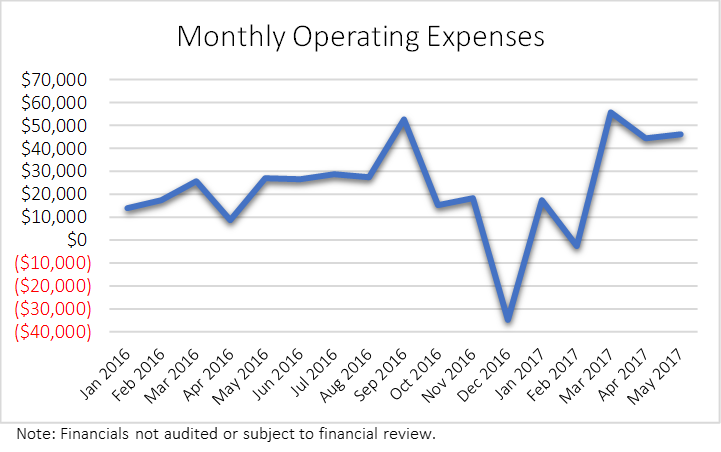 Princeton Audio had a net operating loss of $207,838 in 2016. Year to date, as of May 2017, its net operating loss was $81,119, an improvement of about 4% from the same period in 2016. In 2017, the company's monthly net operating loss widened in March, April, and May as the company made large inventory purchases to meet customer orders and to better improve their lead time for future orders. As of May 2017, Princeton Audio had over $85,000 in current cash assets.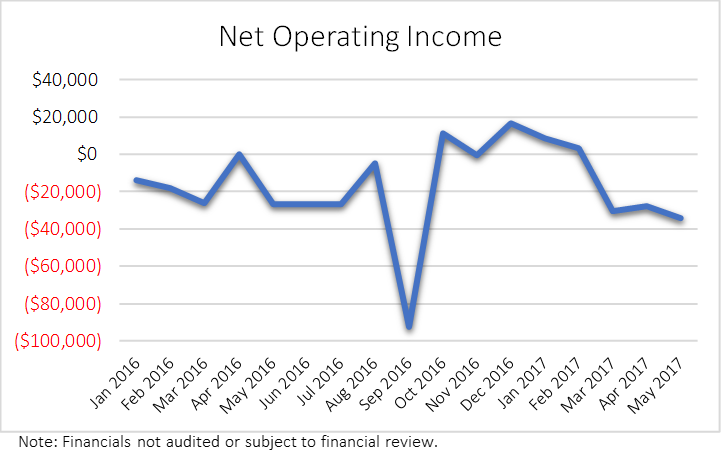 Industry and Market Analysis
In 2016, the home audio market was worth $19.5 billion, a 16% increase from 2015. Global revenue is predicted to continue increasing for the next five years, potentially exceeding $31 billion by 2021.ii The global wireless audio market ─ which includes speakers, headphones, and microphones ─ is expected to be even larger than home audio; it was valued at $13.25 billion in 2015, but it is expected to grow at a compound annual growth rate of 20.67% to reach $40.9 billion by 2021.iii
Consumer demand for audio products that come with built-in Bluetooth and/or Wi-Fi is being driven by the desire to wirelessly play music from a smartphone or tablet, or from music services such as Spotify, Apple Music, and Pandora, onto a speaker located either inside or outside the home. In 2016, Bluetooth-only speakers accounted for around 80% of the total wireless speaker market.iv Today's wireless speakers have also become more advanced, capable of producing high-fidelity (HiFi), or high-quality, audio. Among U.S. households, portable wireless speakers experienced a large increase in ownership from 2015 to 2016, reaching 35% household ownership, up from 25%.v Numerous audio brands, as well as home-theater stalwarts like LG and Samsung, have all entered the wireless audio market.vi
Competitors
Beats Electronics: Founded in 2006, Beats Electronics produces audio products, primarily headphones and speakers. In 2013, the company released the Beats Pill, a line of portable Bluetooth speakers. The company also licenses the Beats brand and technology under the name Beats Audio to other manufacturers, such as car companies. Beats is a subsidiary of Apple Inc. The company was acquired by Apple in 2014 for $3 billion. Beats headphones continues to hold a huge market share, holding 32% of the total revenue share of U.S. headphone sales in 2015.viii
Bose: Founded in 1964, Bose develops sound solutions for the entertainment, home audio, aviation, and automotive industries. The company manufactures music and home theater systems and loudspeakers for homes, cars, and professional venues. Bose also makes noise reduction headsets for aviation and consumer use. In 2015, Bose had the largest share of revenue in the wireless speaker market at 22%.ix The company generated total sales of $3.5 billion in 2015.x
Harman International (NYSE: HAR): Harman International designs and engineers connected products and solutions for automakers, consumers, and enterprises, including connected car systems, audio and visual products, enterprise automation solutions, and connected services. Harman's portfolio of audio brands includes AKG, Harman Kardon, Infinity, JBL, Lexicon, Mark Levinson, and Revel. On November 14, 2016, Samsung Electronics (KRX: 005930) acquired Harman for $112.00 per share in cash, or a total equity value of approximately $8 billion.xi The firm made over $6.9 billion in revenue in 2016, an increase of over 12% from 2015.xii
Ultimate Ears: Founded in 1995, Ultimate Ears (UE) is a custom in-ear monitor (IEM), speaker, and earphone manufacturer based in California. Logitech bought Ultimate Ears in 2008 for $34 million.xiii In 2013, the company released the UE Boom, a portable Bluetooth speaker, which UE claimed to be the world's first social music player.xiv
Sonos: Founded in 2002, Sonos is a consumer electronics company that manufactures multiroom speakers. Its wireless multiroom music system enables users to play music anywhere in their house and control the speaker using a smartphone app via Wi-Fi. In 2015, the company reported that it was approaching $1 billion in revenue, up from half a billion in 2013. In the wireless speaker market, Sonos is the second largest manufacturer, with a 16% share of total revenue in 2015.xv
Audioengine: Founded in 2005, Audioengine designs and builds audio products such as speakers, amplifiers, subwoofers, accessories, and cables. The company focuses on a line of consumer products specifically tuned for digital audio. The product line includes custom-made, audiophile-quality powered and passive speakers, plug-and-play wireless solutions, and 24-bit DACs (digital-to-analog converters) and headphone amps.xvi
Bang and Olufsen: Founded in 1925, Bang and Olufsen is a Danish-based audio technology firm that designs high-quality, premium speakers that integrate seamlessly between the rooms of a home. The speakers are compatible with Bluetooth, Apple AirPlay, and Google Chromecast, allowing an all-in-one multiroom experience with sound. The speakers also synchronize with popular streaming services and feature haptic activation.xvii In 2016, Bang and Olufsen reported revenue of 2.63 billion DKK (Danish Krone).xviii
Klipsch Audio Technologies: Founded in 1946, Klipsch is an American audio firm that develops high-quality speakers, headphones, and home audio devices. They also produce multiroom audio systems that allow integrated streaming throughout a household. Klipsch features horn-loaded technology in all of its speakers for dynamic sound transmission, to reduce distortion, to control directivity of sound, and to create flat frequency response.xix In 2011, Klipsch was acquired by Audiovox Corporation for $166 million.xx
LSTN Sound: Founded in 2012, LSTN Sound is a for-purpose company that manufactures premium audio products. With every purchase, the company donates hearing aids to a person in need through its charity partner, Starkey Hearing Foundation. LSTN sells high-quality wooden headphones, earbuds, speakers, and apparel. The company launched its Bluetooth speakers through an Indiegogo campaign in October 2015, through which they raised over $50,000.xxi In 2014, LSTN achieved $2 million in sales from $500,000 in sales in 2013.xxii
Grain Audio: Founded in 2012, Grain Audio creates high-end wood headphones, earbuds, home speakers, and portable speakers. The company strives to be as environmentally friendly as possible, using recycled and sustainable materials wherever possible. It also contributes a percentage of each sale to music and community-related charities. The company rolled out its products during a Kickstarter campaign in March 2013, through which it raised over $155,000 from 610 backers.xxiii
Executive Team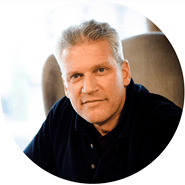 Mike Pelland, Founder and CEO: Mike has two decades of experience in product development. Prior to founding Princeton Audio, he spent 20 years building patent portfolios for his clients. Mike set out in 2014 to begin the hard work of helping the Princeton, Wisconsin, community rebuild itself after the Great Recession. The only way to accomplish this was to take his knowledge learned over the last few decades and "do the exact opposite." That meant designing and engineering amazing-sounding and even more amazing-looking, portable Hi-Fi products.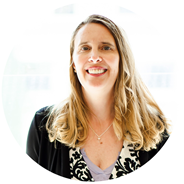 Beth Pelland, Director of Customer Service: Beth brings over 20 years of sales and customer service background to Princeton Audio. Starting her career in marketing in the Chicago area has made her appreciate the small-town charm of Princeton, Wisconsin, which she now calls home. Beth loves to help solve problems and enjoys working with the awesome team that surrounds her on a daily basis. Beth is a graduate of the University of Wisconsin-Whitewater.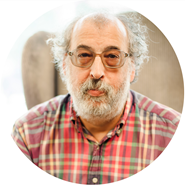 Howard Eglowstein, Chief Engineer: Howard is a product designer and audio expert. He brings decades of firmware and electronic prototyping expertise to Princeton Audio. Prior to joining Princeton Audio, he designed electronic toys, and, among other things, built his own speakers back in the 1970s. He also spent a few years as Testing Editor at BYTE Magazine. Howard received his bachelor's degree from MIT in 1982.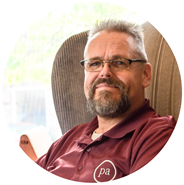 Jack Kallio, Lead Craftsman: Working at Princeton Audio has been a natural progression for Jack. Ever since he made his first whistle out of a sapling in 1969, he has had a passion for fashioning things out of wood. Whistles, whirley-gigs, and simple toys evolved over the years into turkey calls, duck decoys, and other various forms of wood art.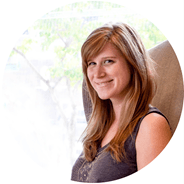 Aelwyn Tumas, Brand Manager: Aelwyn is a graduate of Whitman College of Walla Walla, Washington, with a Bachelor of Arts degree in studio art. Originally drawn to work on the beautiful wooden chassis, Aelwyn covers the creative side of the brand in everything from photography to packaging design and content creation for marketing. After living and working in Argentina and Spain, she has landed back in small-town Wisconsin, spreading roots near Princeton.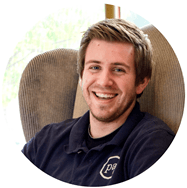 Andrew Lehnert, Sales and Marketing Coordinator: A recent graduate of Loyola University in Chicago, Andrew is a driven sales and marketing professional who moved to Princeton from Chicago to join the Princeton Audio team. Having never lived in a small town, his time with Princeton Audio has turned him into an advocate for the rural reclamation and a representative of the "PA Lifestyle."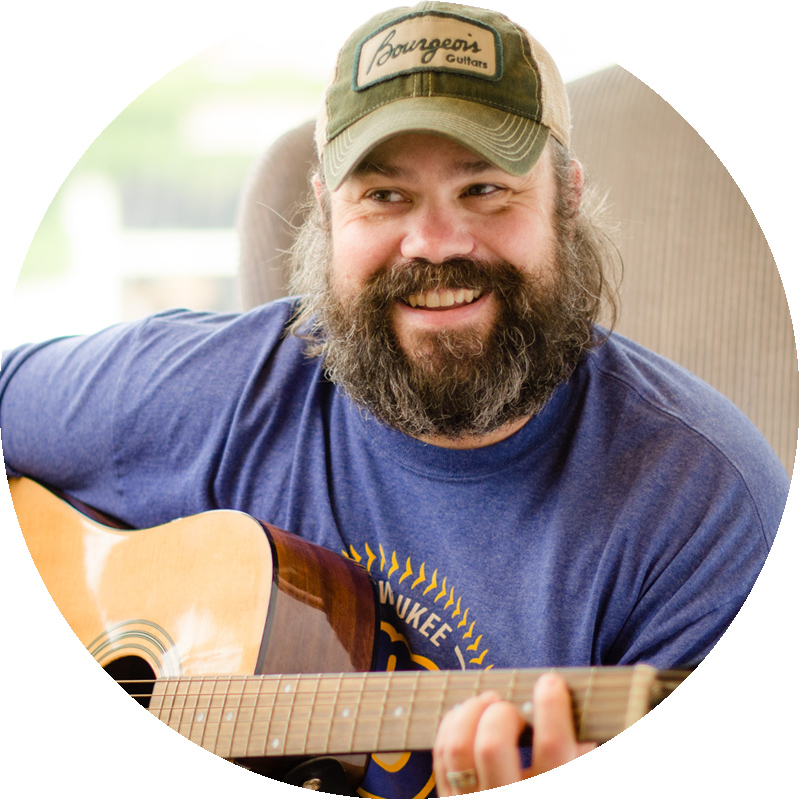 Derek Stone, Luthier: Prior to joining Princeton Audio, Derek worked for many years as a professional luthier (a trained guitar builder) for famed handmade instrument-maker Bourgeois Guitars of Lewiston, Maine. Derek worked closely with the founder, Dana Bourgeois, for the better part of a decade. At Princeton Audio, he will help the team assemble and test the speakers. He is looking forward to exploring possible new bracing techniques for the body of the Site:1, as well as testing new combinations of tonewoods to further its already high-quality sound and aesthetic appeal.
Investment Terms
Security Type: Crowd SAFE (Simple Agreement for Future Equity)
Round Size: Min: $50,000 Max: $100,000
Interest Rate: N/A
Length of Term: N/A
Valuation Cap: $1,800,000
Discount: 20%
Conversion Provisions: In connection with an equity financing of at least $1,000,000, the Company has the option to convert the Crowd SAFE into shares of a series of non-voting preferred stock, at a discount of 20% of the price per share of the new preferred stock sold in the equity financing, or at a valuation cap of $1,800,000, whichever results in a lower conversion price. Please refer to the Crowd SAFE Form for a complete description of the terms of the Crowd SAFE, including the conversion provisions.
Press
Endnotes