Overview
Opportunity
Marketers can have a tough job creating elaborate experiences in the hopes of capturing an audience's attention, obtaining leads, and converting them into loyal customers. From 2014 to 2016, annual consumption of experience-related services grew by 6.3%. In 2017, the market for brand activation - a strategy marketers use to engage with customers by using branded photo campaigns that people can share with friends and family - was worth about $350 billion.i,ii These campaigns allow marketers to gather leads and measure the success or failure of their advertising with data tracking software while allowing customers to interact with the brand.
Founded in 2012, Pixilated is an open-air photo booth and marketing technology company based out of Baltimore, Maryland. The company originally focused solely on the end user's photo booth experience but has now refocused its efforts on developing a platform that not only creates fun interaction for the user but also captures leads for marketers. Its platform - the Pixi Cloud - aims to enable brands to deliver engaging experiences through a photo booth interface while capturing data and connecting an offline audience to an online marketing strategy.
Product

The Pixi Cloud

Pixilated's flagship product, the Pixi Cloud, launched in the fall of 2017. It helps businesses capture user-generated content and marketing leads. It also features marketing campaign management with an insights dashboard and a personalized messaging system. The Pixi Cloud platform was designed to integrate with email marketing platforms like Mailchimp and CRM systems, and the mobile app is built on Android to allow for cheaper hardware options and easier mobile operation.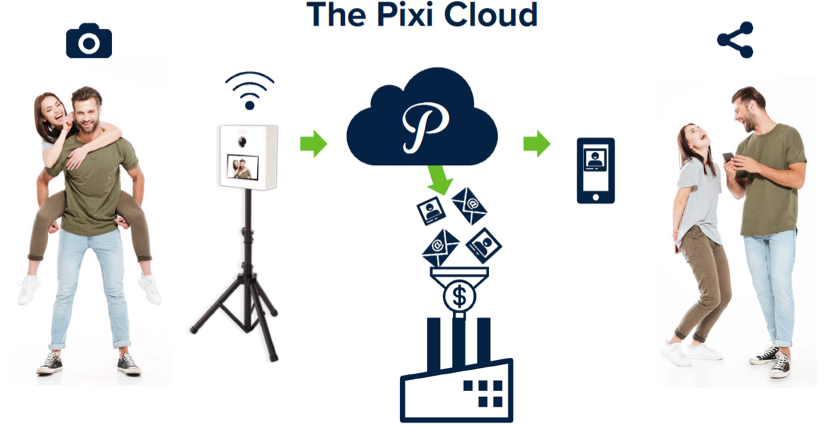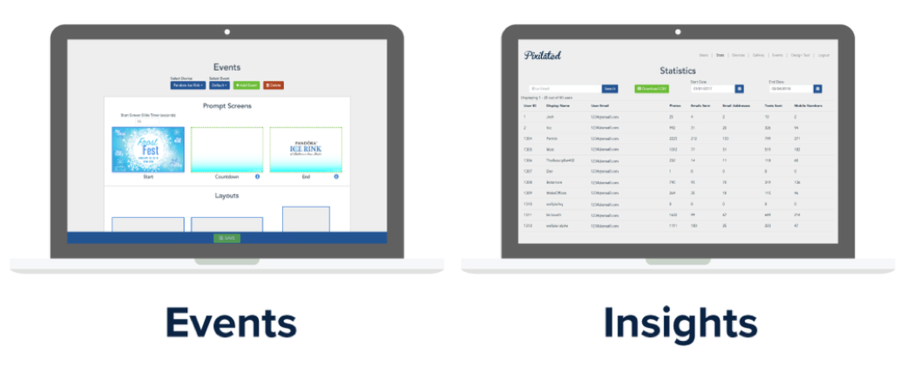 The Pixi Photo Kiosk
The Pixi Photo Kiosk is an open-air photo booth for venues and event spaces that can be leveraged by brands to reach their audience. Photos can be branded and delivered to the user via email or text message. Plus, the entire experience can be customized to look, sound, and feel like the brand through the use of graphic vinyl wraps, user interface screens, and photo filters. Pixilated also offers a Snapchat geofilter that allows party planners to have guests tag their location and share it on social media.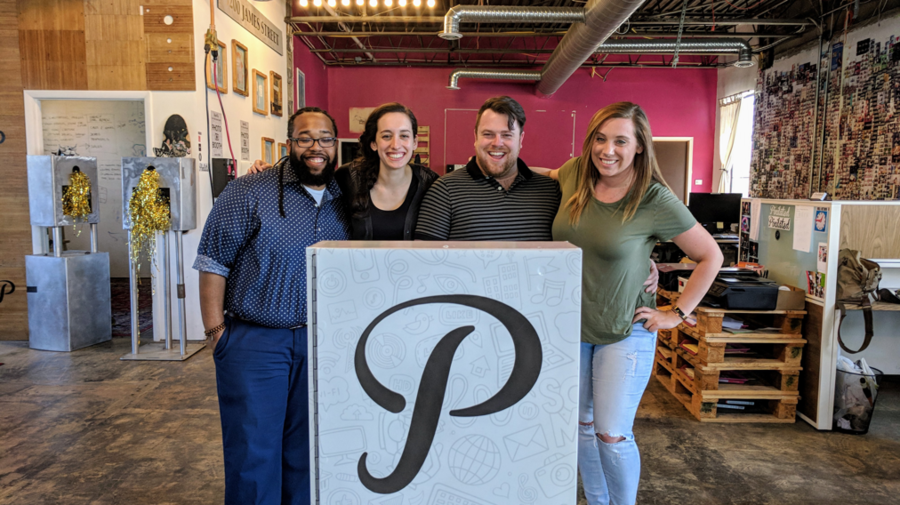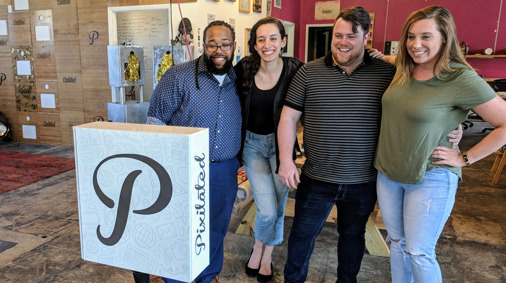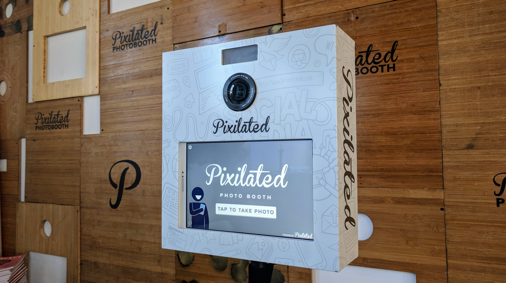 Use of Proceeds and Product Roadmap
Pixilated developed its own software to serve its growing business-to-business client base and to streamline its existing events operation. The funds raised will be used to further improve its Pixi Cloud software product and implement upgrades to its kiosks. If Pixilated raises the maximum amount of $107,000, it estimates using the proceeds primarily for future wages ($50,000), general working capital ($22,510), equipment purchases ($15,000), research and development ($10,000), and general marketing ($2,000). If Pixilated raises the minimum amount, it estimates using the proceeds primarily for future wages ($10,000), equipment purchases ($10,000), and general working capital ($3,250).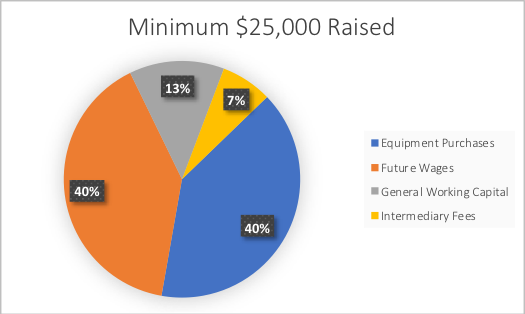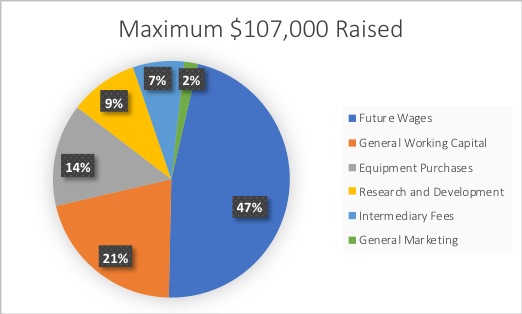 Business Model
Subscription (Software-as-a-Service) with Hardware Purchase
The company will offer a packaged one-time hardware purchase (Pixi Kiosk) of $3,000 and a one-year software licensing subscription for $2,400. The software licensing fee is billed monthly for $200 and automatically renews after 12 months. Discount rates may be provided for multiple license orders and will follow the same monthly recurring revenue billing schedule.
Short-term Rentals
Additionally, the company will continue its legacy short-term event rental operations through its e-commerce booking website. The Pixi Kiosk is priced at $250 to $450 per day, depending upon features and the length of rental time. These units are shipped directly to customers with prepaid return shipping.
Pixilated is targeting top national brands and mid-market regional brands who are spending heavily in the brand activation space. More specifically, it targets brand marketers focused on events and entertainment that rely heavily on lead capture as part of a customer acquisition and retention strategy. Pixilated has already gained user traction in this area by working with brands such as: Comcast, the University of Maryland Baltimore County (UMBC), the Baltimore Ravens, Lyft, Under Armour, Deep Eddy Vodka, GNC, and Royal Farms.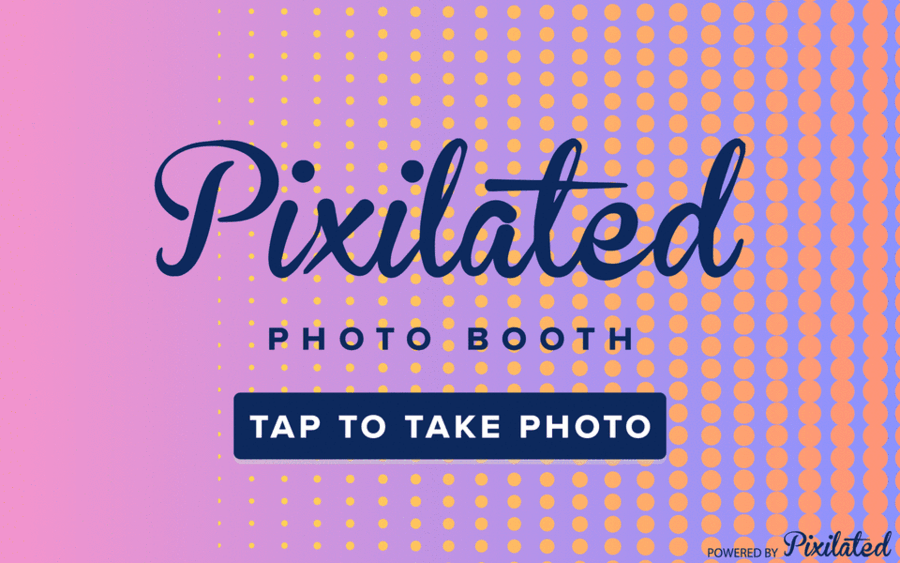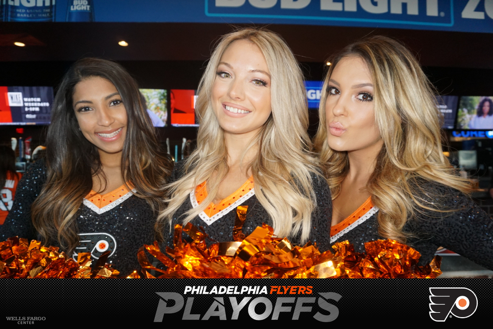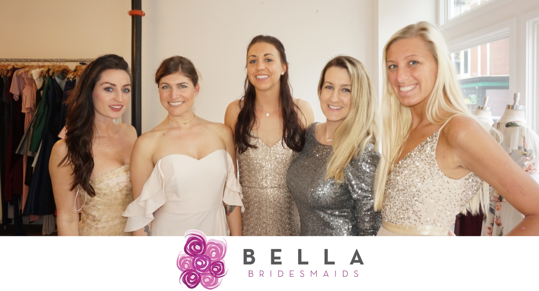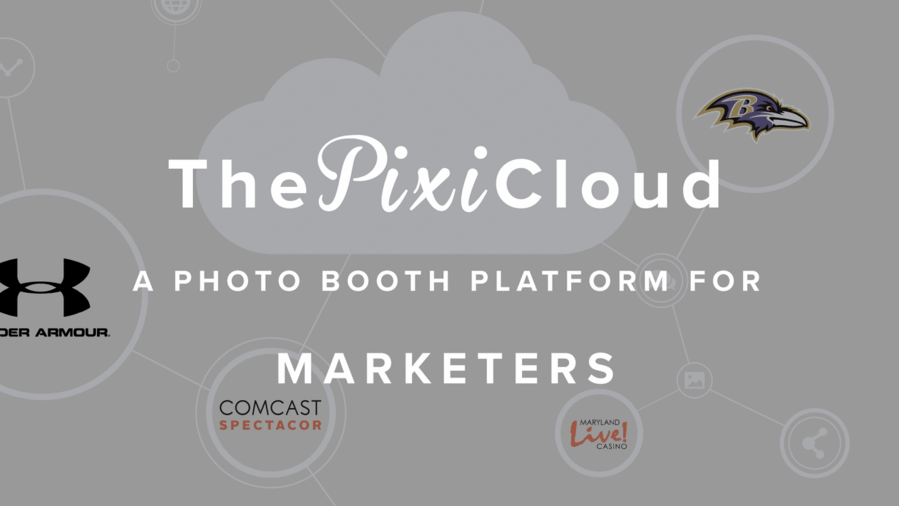 In 2017, Pixilated generated $694,705 in revenue, an increase of 25.6% from a total of $552,903 in 2016. The first quarter of 2018 showed positive growth year over year, up 35.8% from $145,582 in Q1 2017 to $197,765 in the same period 2018.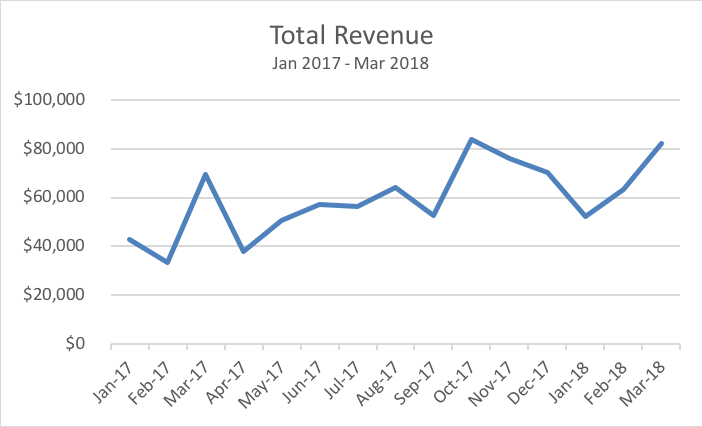 Note: Monthly financials have not been audited or subject to financial review
In 2017, total expenditures, including costs of goods sold, increased 116% year over year to $964,535. Cost of goods sold totaled $194,878, and total operating expenses came in at $769,657. Total payroll expenses were the largest operating expense ($405,381), followed by advertising expenses ($54,243). Total expenses for Q1 2018 were $225,529.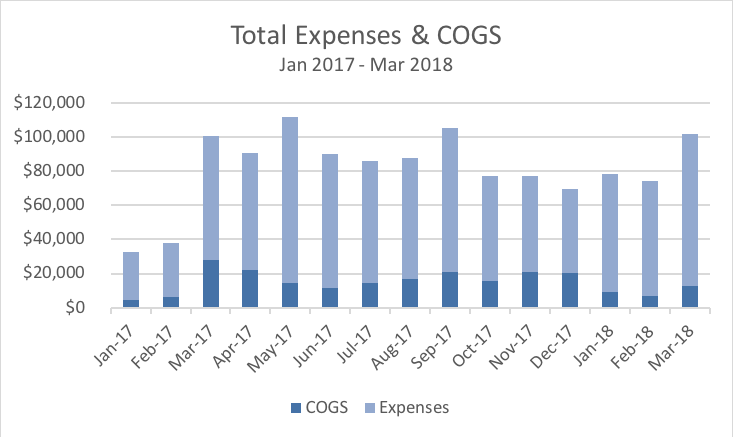 Note: Monthly financials have not been audited or subject to financial review
In 2017, the company incurred a total net operating loss of $269,830, but had a positive total net operating income of $106,676 in 2016. Net income decreased year over year as a result of higher operating expenses, notably payroll, which increased 159% in 2017 as the company hired more employees.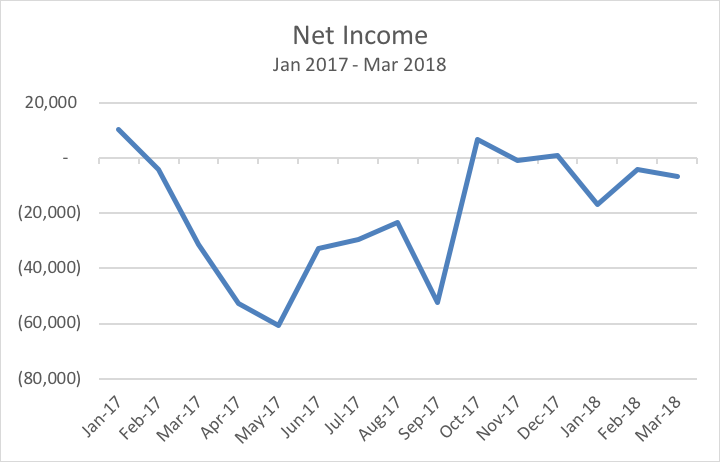 Note: Monthly financials have not been audited or subject to financial review
Press
Biz Journals: Pixilated closes first funding round to expand, build software
Technically Baltimore: Why a photo-booth company went all-in on software
Baltimore Magazine: Start Me Up – A regular entrepreneur event aims to make networking more fun.
Technically Baltimore: With WallPixi, Pixilated looks to spread photo kiosks that anyone can use