---
Investment Documents
Company Highlights
Coffee products featuring Fair Trade Certified Colombian coffee beans, medium roasted for maximum consumer appeal, cold brewed and blended with authentic Indonesian coconut milk
All products are dairy-free and vegan and are created without the use of any animal products
Distributed in over 70 retail locations across Southern California, including premium grocery stores Sprouts Farmers Market and Bristol Farms
The brand was recently accepted into all Albertsons' Southern California locations, including Pavilions, for a total of more than 320 additional retail locations
Perks
The Company will provide the following "perks" to investors in addition to the Crowd SAFE units purchased, at each level of investment defined below, after the Crowd SAFE units are issued to the investor. All perk thresholds are inclusive of previous perk thresholds
$250+: One case (12 units) of each of Palm & Bean variety: Kona Mocha and Tahitian Vanilla
$1,000+: Four cases of each Palm & Bean variety, Kona Mocha and Tahitian Vanilla, plus two Palm & Bean printed t-shirts and two Palm & Bean polo shirts
$5,000+: Free Palm & Bean Cold Brew Coffee with Coconut Milk for a year (maximum 365 units)
$10,000+: Weekend stay in lovely Hermosa Beach, California (airfare and hotel included), and participate in a Palm & Bean Cold Brew Coffee tasting session
$25,000+: Weekend stay in lovely Hermosa Beach (airfare and hotel included), dinner in 5-star restaurant, Palm & Bean Cold Brew Coffee tasting session, and vote on Palm & Bean's next flavor launch
Company Summary
Opportunity
Tropical Sunshine Products, LLC (d/b/a Palm & Bean) is developing an innovative line of healthy products that blends two flavorful and popular ingredients: coffee and coconuts. Palm & Bean is initially focusing on the fast-growing ready-to-drink (RTD) coffee market and is seeking to capitalize on popular trends within the category, including:
Cold-brewed coffee
Specialty (i.e. Fair Trade) coffee
Natural ingredients
Non-dairy coconut milk
Why Coconut Milk?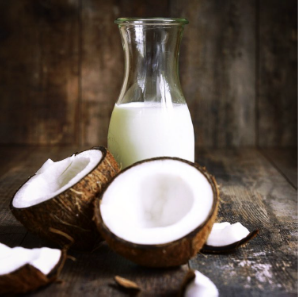 Most non-dairy specialty coffee products feature soy or almond milk as the creamer agent. Unfortunately, these creamers tend to undesirably alter the coffee flavor profile. Soy milk tends to exacerbate the natural acidity in coffee, while almond milk often overpowers the other flavor components. Coconut milk delivers natural sweetness that many people find pleasing and it balances well with the pH level of coffee. Palm & Bean offers a unique balance of cold-brewed coffee flavor and the creamy notes of Indonesian coconut milk.
Palm & Bean's mission is to build an environmentally friendly brand that appeals to socially conscious consumers. Products under the Palm & Bean banner aims to deliver premium flavor, authentic ingredients, state-of-the-art processing, and engaging branding and marketing.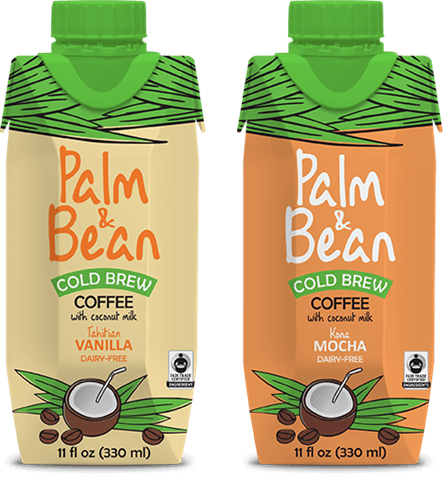 Product

In March 2017, the company launched its lead product line, Palm & Bean Cold Brew Coffee. Palm & Bean Cold Brew Coffee products feature Fair Trade Certified Colombian coffee beans that are medium roasted for maximum consumer appeal. The beans are then cold brewed and the coffee is blended with coconut milk from Indonesian coconuts, creating a uniquely creamy and authentic flavor.

Currently, the company makes two flavor varieties:

Kona Mocha - hint of smoky cacao with a velvety chocolate undertone

Tahitian Vanilla - adds a natural sweetness that complements the coconut milk and cold brew flavor profile
Each container is 120 calories and contains 85 mg. of caffeine. The product is flash-pasteurized in an aseptic, low-acid manufacturing facility, which allows the company to create a shelf-stable product without the use of artificial preservatives. Palm & Bean Cold Brew Coffee is bottled in 11 oz. Tetra Pak containers that provide 15 months of shelf life at ambient temperature.
The company's product line is bottled at California Natural Products (CNP) in Lathrop, California. CNP specializes in the production of high-quality natural and organic beverages, including teas, coffees, protein drinks, and many others. CNP has a state-of-the art production facility that offers a method of processing where the beverage is subjected to a flash pasteurization process (high heat exposure for a few seconds) before being rapidly cooled to room temperature and filled in an aseptic environment.
Use of Proceeds and Product Roadmap
Palm & Bean was recently accepted into Albertsons' Southern California locations (>320 stores). The fees required for this chain account activation and accompanying marketing activation are the principal reasons for this capital raise.
The company's plan is to initially target strategic geographic areas and businesses in Southern California and then expand to a wider market, which will include cities with a high index of health-conscious, affluent coffee consumers. There will be a particular focus on areas that show a high concentration of caffeine consumption.
The company is also in concept work with next-generation products to expand market share and on-shelf presence:
No sugar added Palm & Bean Cold Brew Coffee varieties
New Cold Brew flavors: the company is exploring innovative new flavors for its Cold Brew Coffee product to broaden the brand's appeal, including Matcha and Chai Tea varieties
Business Model
Palm & Bean is available online through the company's website (palmandbean.com) and through Thrive Market, an online retailer of natural and organic goods. The company also has retail distribution across Southern California.
Palm & Bean Cold Brew Coffee sells for:
Everyday Retail: $2.99 per unit (11 oz. bottle)
Promotion: Two for $5
1 Case (12 units): $29.99
Distribution
After debuting in March 2017 at the Natural Product Expo West trade show, Palm & Bean has targeted independent grocers, small-chain natural retailers, and boutique retailers in Southern California. Since then, distribution has grown to over 70 retail locations, including the following retailers in Southern California: Sprouts, Bristol Farms, Mother's Market, Lazy Acres, Mrs. Winston's Green Grocer, Grow, and Jensen's.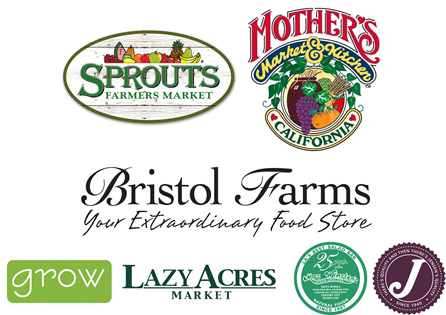 In San Diego, Palm & Bean is distributed by John Lenore Distribution. In Los Angeles/Orange County, the company has hired KeHETM for its distribution.

Historical Financials
Palm & Bean generated its first sale in February 2017, from Follow Your Heart Market, before rolling out its cold brew coffee to the general public in March 2017. As of September 2017, the company has generated just over $19,000 in sales. Sales peaked in June 2017 (just under $12,000) due to the brand's initial sell-in to John Lenore Distributing in San Diego and KeHe Distributing in Los Angeles. Both distribution systems are expected to re-order product in November 2017 to replenish their inventory.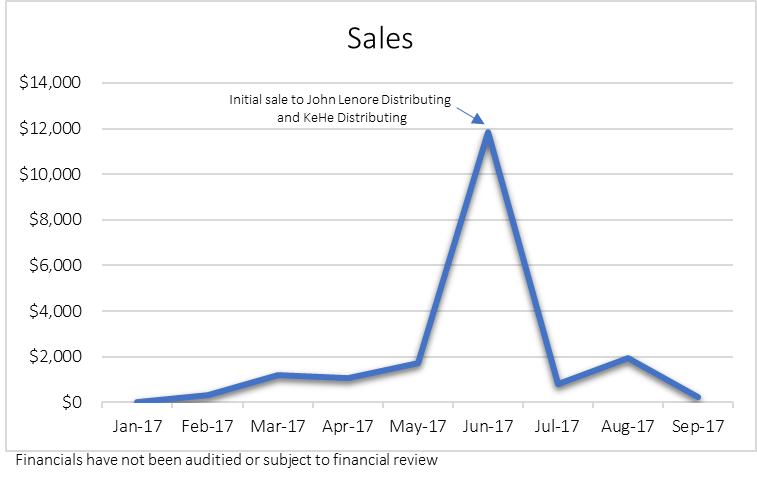 Year to date as of September 2017, total expenses (including cost of goods sold and operating expenses) were $74,086. Contractor expenses for sales and broker services were the largest expense ($29,626), followed by advertising and marketing ($17,664), and cost of goods sold ($13,062).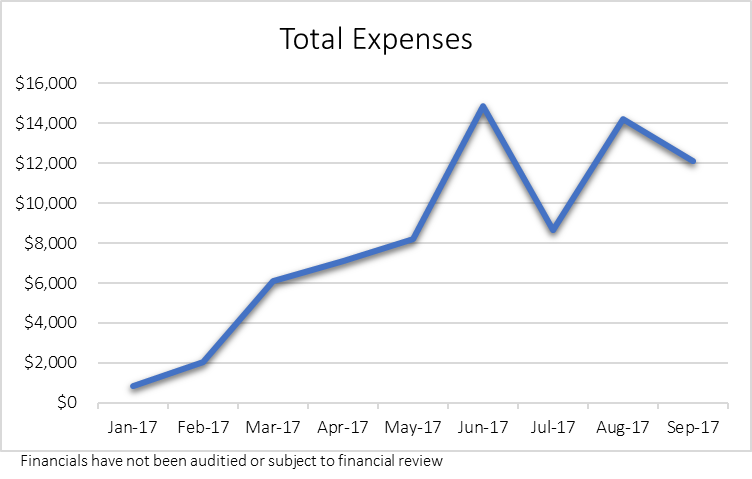 Year to date as of September 2017, Palm & Bean had a net operating loss of $55,070.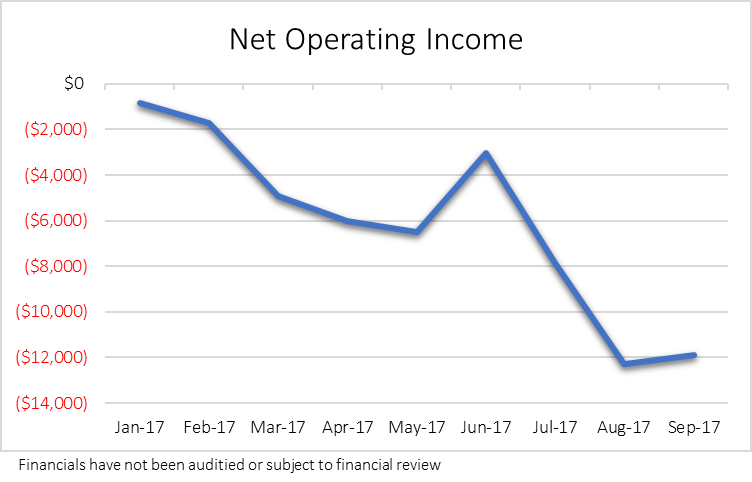 In 2016, Palm & Bean allocated its founding members' capital contributions towards building up its inventory. As of December 31, 2016, the value of inventory assets totaled roughly $133,000 on the company's Balance Sheet. As of October 25, 2017, it had roughly $99,000 worth of inventory remaining and ~$48,000 in cash remaining.
Industry and Market Analysis
According to the National Coffee Association (NCA), 62% of Americans drink coffee on a daily basis, up from 57% in 2016.i However, Americans' method of consuming coffee is changing. Recent research suggests that while growth in the number of traditional U.S. coffee shops is slowing, the ready-to-drink (RTD), at-home coffee market is growing rapidly.ii By 2018, the North American RTD coffee market is expected to reach nearly $2.5 billion.iii Globally, Grandview Research estimated that the worldwide market for RTD coffees and teas reached $71.43 billion in 2015iv and projects that it will reach $116.13 billion by 2024.v
RTD coffee represents an estimated 17% of the overall coffee market. The cold brew category is less than 1% of the RTD industry but has shown substantial growth over the past few years.vi According to research firm Mintel, U.S. retail sales of refrigerated cold-brewed coffee have increased 460% since 2015 and will reach an estimated $38.1 million in 2017.vii Perhaps driven by the "third-wave coffee movement," which emphasizes high-quality, gourmet coffee, consumers appear to be drawn to cold brew coffee as it relies on more innovative, complex brewing methods and has more flavor and less acidity than traditionally brewed coffee.viii Out of those consumers who drink coffee daily, 21% consume a cold brew beverage, up from 15% in 2015.ix
Competitors
The RTD coffee market has mostly been dominated by the North American Coffee Partnership (NACP) – a venture between Starbucks and PepsiCo that was started in 1994. According to Beverage Digest, the NACP had 80% market share by volume and 89% market share by dollars in 2016.x Over the past few years, other brands have emerged that offer a variety of RTD cold-brewed coffee beverages that compete with Palm & Bean.
Stumptown Coffee Roasters: Founded in 1999, Stumptown Coffee Roasters is a coffee roaster and retailer based in Portland, Oregon. It released a ready-to-drink cold brew beverage in the summer of 2011.xi Stumptown's Cold Brew is steeped for 12 hours, then double filtered for a smooth finish. It has several varieties including the conventional Cold Brew Coffee, Cold Brew with Milk, Sparkling Cold Brew, Nitro Cold Brew Coffee, and a Coconut Cold Brew Coffee made with Indonesian coconut cream.xii Currently, only the Sparkling Cold Brews are sold online through the company's website; a six-pack of 12 oz. cans retails for $20.xiii Several retail locations throughout the U.S. carry Stumptown's Cold Brew products, including most Whole Foods Markets.xiv In October 2015, Stumptown was acquired by Peet's Coffee & Tea.xv
La Colombe®: Founded in 1994, La Colombe Coffee Roasters is a U.S. coffee roaster and retailer headquartered in Philadelphia, Pennsylvania. The company runs 26 cafés in five cities; distributes its coffee to roughly 3,500 restaurants, hotels, cafés, and retailers; and operates an online store. In early 2017, the company released a canned, chilled Draft Latte line. According to La Colombe, more than a third of U.S. grocery stores were carrying the product by August, and it had already produced six million cans.xvi The Draft Latte also comes in a coconut milk version; a four-pack of 9 oz. cans retails for $12 on the company's website.xvii
Califia Farms® Cold Brew Coffee: Founded in 2010, Califia Farms produces almond milks, creamers, cold brew coffees, juices, and other natural, non-GMO beverages. Califia offers a wide range of cold brew beverages including coffee mixed with almond milk, specialty flavors, and nitro brews. The Black & White Cold Brew Coffee, which features cold brew coffee and almond milk, retails for $45.99 for a 12-pack of 10.5 oz bottlesxviii or $47.99 for an 8-pack of 48 oz. bottles.xix Califia does not currently sell a cold-brewed coffee mixed with coconut milk.
REBBL®: Launched in 2012, REBBL (an acronym for roots, extracts, berries, bark, and leaves) is a producer of organic coconut milk elixirs and protein drinks. The brand uses adaptogenic "superherbs" such as maca, ashwagandha, turmeric, and reishi mushroom as the basis for its line of drinks. In December 2016, the company received a $10 million investment from Boulder Investment Group Reprise (BIGR), Powerplant Ventures LP, and individual investor John Foraker (President of Annie's Homegrown).xx REBBL has been awarded BevNET's Best New Beverage of 2015 and 2016 and Best Functional Beverage of 2016, New Hope's Expo East NEXTY for Best New Organic Beverage of 2016, and Vegan Health & Fitness' Best Beverage of 2016 and Best Energy Drink of 2017.xxi
Executive Team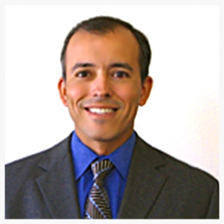 Martin Molina, Co-founder and CEO: Martin brings over 25 years of food and beverage experience to the company, including over eight years of national brand management roles with Nestle USA and six years of national account channel marketing with Pepsi. Most recently, he co-founded Power Brands Consulting, where he is currently Chief Marketing Officer. Over the past 11 years at Power Brands, he has provided innovation research and development (R&D) and startup consulting for the beverage industry. In 2011, Martin worked on site with Evolution Fresh, leading the brands repositioning as a leader in High Pressure Processing (HPP) juice. This repositioning contributed to the company's acquisition by Starbucks in 2012. While with Nestle, Martin led the national rollout of Nestle Carnation Baby Cereal and managed the $80 million Carnation Baby Formula product line. At Pepsi, he leveraged Pepsi assets such as the NFL, Britney Spears, Jeff Gordon, and NASCAR to create impactful co-marketing events with national retailers.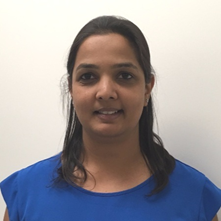 Niyati Parikh, Co-founder: Niyati is an expert in beverage product development, innovation, and R&D. She is currently the Director of Operations at Koia, a developer of plant-based protein beverages. Prior to founding Palm & Bean, she spent over nine years as lead food scientist at Power Brands Consulting. Her formulation expertise has helped Power Brand clients, including Neuro, Street King, Daily Greens, and Just Chill, win dozens of national awards. Her extensive knowledge of beverage processing, extracts, flavors, coloring, and natural and organic ingredients, is an asset to Palm & Bean and was instrumental in promoting the quality of its inaugural Cold Brew Coffee product line. Niyati has a master's degree in Food Science and Technology from the University of New South Wales in Australia and a bachelor's degree in Biochemistry from St. Xavier's College in India.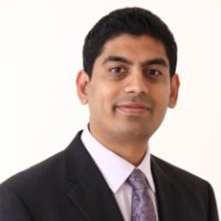 Maulik Parikh, Co-founder: Maulik has over a decade of experience in product management and information technology. He has worked at leading Fortune 500 companies including Accenture and Time Warner. Currently, Maulik is the Director of Product Management at FreedomPop, a startup telecommunication company. An expert in IT structure and management, he helps ensure Palm & Bean has a strong systems foundation that will help it manage growth in an expedient and cost-effective manner. Maulik has a MBA from the University of Southern California and a bachelor's degree in Computer Science from Wayne State University.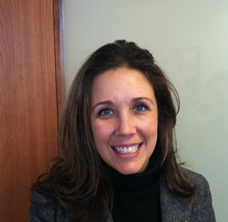 Teresa Hoover, Co-founder: Teresa brings a strong background in sales and HR management. Over the past 11 years, she has worked at Mercer, providing consulting for Fortune 100 companies on compensation strategy and talent retention. She has specifically consulted with the largest food and beverage broker in the U.S., Advantage Solutions, as well as national and international food and beverage companies such as La Brea Bakery, Ventura Foods, and Aryzta AG. Teresa will help the company hire the right people into the right roles, provide the proper motivation and incentive to maximize performance, and help create a company culture that fosters teamwork and retention. Teresa has a MBA from the University of Southern California and a bachelor's degree in Marketing from Notre Dame.
Investment Terms
Security Type: Crowd SAFE (Simple Agreement for Future Equity)
Round Size: Min: $50,000 Max: $107,000
Valuation Cap: $1 million
Conversion Provisions: In connection with an equity financing of at least $1,000,000, the Company has the option to convert the Crowd SAFE into shares of a series of non-voting preferred stock, at the price per share of the new preferred stock sold in the equity financing or a valuation cap of $1,000,000, whichever results in a lower conversion price. Please refer to the Crowd SAFE Form for a complete description of the terms of the Crowd SAFE, including the conversion provisions.
Endnotes