---
Investment Documents
Investment Terms
Security Type: Series Seed Preferred Stock
Round Size: Min: $50,011 Max: $450,008
Price per Share: $6.50
Pre-money Valuation: $1.3 million
Liquidation Preference: 1x
Conversion Provisions: Convertible into one share of Common Stock (subject to proportional adjustments for stock splits, stock dividends and the like) at any time at the option of the holder.
Company Highlights
Company Highlights
2017 American Distilling Institute Award winner (Bronze Medal – Bourbon Category)i
As of May 2017, the distillery has sold over 3,800 bottles of its Ironclad Bourbon
Sources 100% of its corn, wheat, and rye from Virginia agricultural producers
Plans to build a tasting room and distillery store within the company's 30,000-square-foot warehouse along with a members-only Cocktail Club
Over the next several years, Ironclad plans to release the following products, which are currently aging in barrels:

Bottled Cocktail (scheduled for 2018 release)
Straight Bourbon (scheduled for 2018 release)
Cask Strength (scheduled for 2019 release)
Single Barrel (scheduled for 2020 release)
Bottled-in-Bond (scheduled for 2021 release)
Perks
Ironclad Distillery will provide the following "perks" to investors in addition to the shares purchased, at each level of investment defined below, after shares are issued to the investor. All perk thresholds are inclusive of previous perk thresholds. Bourbon perks are redeemable at the Ironclad Distillery or investors can request it to be delivered, in which case they must pay a shipping fee that will based on their state or country assuming that it is legal to ship to that destination.
39 shares ($253.50): Become an official Ironclad V.I.P and receive invitations to Ironclad's tasting room launch party plus all special events and release previews
77 shares ($500.50): Receive a signed bottle of Ironclad Small Batch Bourbon
154 shares ($1,001.00): Become an honorary member of Ironclad's monthly cocktail subscription for one year, and get name inscribed on the tasting room wall
385 shares ($2,502.50): Invitation to Investor Whiskey Dinner at Ironclad Distillery
770 shares ($5,005.00): Receive a "Captain's Card" for 20% off all Ironclad merchandise, cocktails, and products
1,539 shares ($10,003.50): Blend your own batch of Ironclad Bourbon, plus receive a case from the barrel when complete
3,847 shares ($25,005.50): First drink for investor and a friend is complementary on every visit to the Ironclad tasting room, plus first access to new product releases
7,693+ shares ($50,004.50+): Private whiskey dinner in the Ironclad Barrel Room for investor and up to five guests
Company Summary
Opportunity
Over the past several years, there has been a shift in U.S. adult beverage drinking habits from beer towards spiritsii, and the craft distilling boom is right at the heart of it with whiskey production fueling the trend.iii Ironclad Distillery has been making authentic small-batch bourbon whiskey since it began production of its first bourbon in 2015. Owned and operated by the King family, Ironclad is the only distillery in Newport News, Virginia, and one of only five bourbon distilleries in the state. The distillery's name comes from the historic Civil War battle that was the first combat between ironclad warships ─ the USS Monitor and the CSS Virginia ─ which took place within sight of the distillery.
Product
Ironclad makes only small-batch bourbon whiskey ─ from grain to bottle ─ one batch at a time.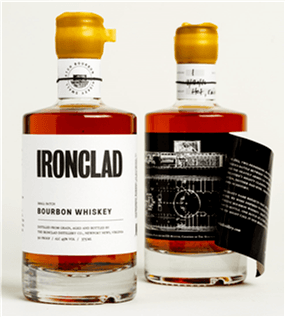 Ironclad brings together tradition, innovation, and design to make its bourbon. With respect to tradition, Ironclad ferments, double-distills, ages, and bottles all under one roof. Ironclad also highlights the best of Virginia by sourcing select grains from a family farm in Charles City. Ironclad Bourbon is made from local Virginia corn, wheat, and rye, along with malted barley, and aged in new, American oak charred barrels. It is characterized by the brackish air from Virginia's James River and balanced with the sweet caramelized oak sap from small barrels. Each batch is double distilled in six 26-gallon stainless steel stills and generally aged for two summers. The result is a sweet opening and a dry spice pop that's equally suited for drinking straight up or in cocktails.

Ironclad's hand-dipped, goldenrod yellow wax seal, along with its bold font, is specifically designed to catch the eyes of customers as they peruse the liquor shelf. The necker features handwritten batch notes – a nod to the bourbon's handcrafted origin. The flip side features a printed copy of a newspaper headline from the day after the 1862 Civil War maritime battle with a grainy image of the ironclad CSS Virginia/Merrimac. Peeling the bottle label away uncovers the original blueprint of the ironclad USS Monitor, which was permitted for use by The Mariners' Museum and Park in Newport News, Virginia.

BarrelTag
Virgin (unused) oak barrels are responsible for giving bourbon its color and unique flavor. Unfortunately, after aging bourbon for months or years, these barrels cannot be used again to make bourbon, though they can be resold for other uses. That's why each barrel used by Ironclad is given a unique number or BarrelTag. When the barrel is emptied, Ironclad writes this ID on each bottle filled using that barrel. Purchasers can then register on the Ironclad website to track that barrel to see whether it ends up in a brewery, is used to age other spirits like rum, or even becomes an eclectic piece of furniture in someone's house.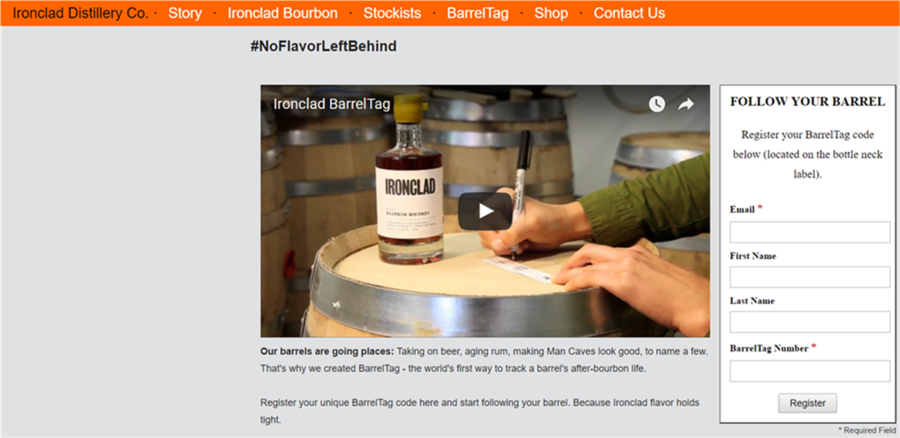 Tasting Room and Distillery Store
Ironclad Distillery is located within the longstanding S.W. Holt & Co. warehouse, which was built in 1913. The warehouse is family-owned, and, at 30,000 total square feet, Ironclad plans to build a tasting room and distillery store within the space. Plans for the tasting room space includes plush seating, a cozy lounge, and a large tasting bar where customers could order seasonal Ironclad bourbon cocktails. Ironclad plans to build the space with a "rustic-luxe" aesthetic that features tufted leather, worn rugs, vintage chandeliers, exposed brick and concrete, and one farmhouse-worth of reclaimed wood.
Additional details will seek to please both discerning bourbon fans and history enthusiasts. The wall beside the tasting bar will be lined with historical photographs, including various ironclad ships from the Monitor to the Albemarle. The Distillery store, where customers can purchase a bottle of Ironclad Bourbon, will also feature bourbon-related goods and historical souvenirs related to the ironclad warships. Purchased items will be wrapped in reproduced newspaper headlines from the day after the Battle of the Ironclads from the Civil War. A piece of artwork showcased at the entrance will feature a quote taken from one of the many letters written to home by a sailor onboard the Civil War's USS Monitor (mockup shown below).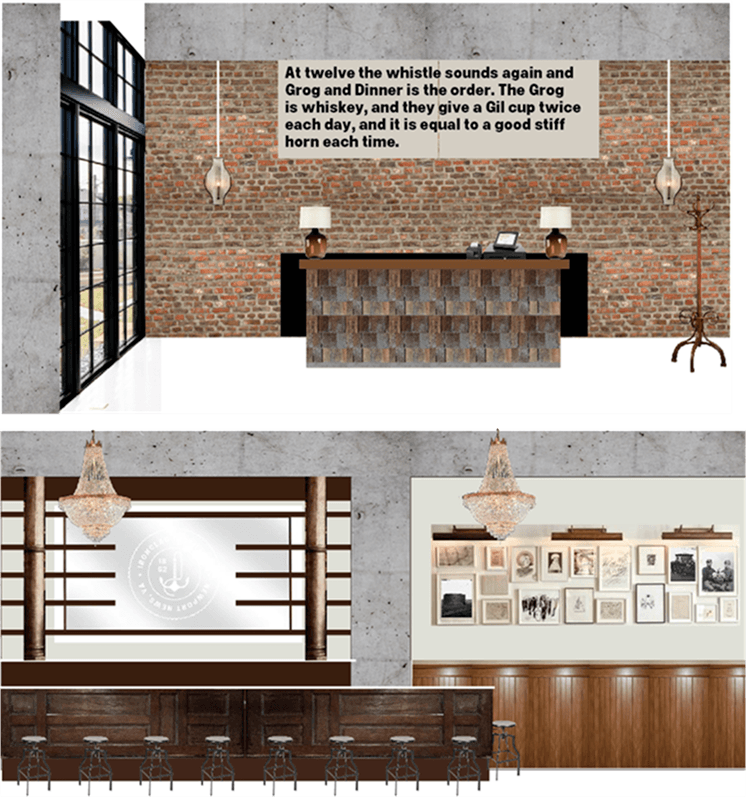 The cocktail menu is being created by a local mixologist and will feature his take on the classics as well as new concoctions. Ironclad also plans to launch a members-only Cocktail Club, offer tastings and distillery tours on a day-to-day basis, and open the space for public and private events.
Use of Proceeds and Product Roadmap
If the minimum amount of $50,004.50 is raised, proceeds will primarily go towards building out Ironclad's tasting room. Above the minimum and up to the maximum amount of $450,001.50, the company plans to allocate more resources towards the tasting room buildout and the purchase of new, more efficient, and higher capacity distilling equipment.
Over the next several years, Ironclad plans to release the following batches, which are currently aging in barrels:
Bottled Cocktail (scheduled for 2018 release)
Straight Bourbon (scheduled for 2018 release)
Cask Strength (scheduled for 2019 release)
Single Barrel (scheduled for 2020 release)
Bottled-in-Bond (scheduled for 2021 release)
Business Model
Ironclad Bourbon is currently available in select Virginia ABC (Alcoholic Beverage Control) stores. It retails for $38.69 for a 375 ML bottle.
Ironclad Distillery also generates revenue from branded merchandise sales (e.g. hats and t-shirts), barrel sales, private events, and tastings.
User Traction
Ironclad is currently sold in 93 Virginia ABC stores. As of May 2017, the distillery has sold over 3,800 bottles.
The following is the current inventory aging in Ironclad's barrel room as of May 2017:
55 15-gallon barrels
Eight 30-gallon barrels
Two 53-gallon barrels
The majority of Ironclad's 15-gallon inventory is scheduled to be bottled in 2017; five barrels are scheduled to be bottled in July 2017. The first of the 30-gallon barrels, which was filled back in February 2016, will be ready for bottling in February 2018; the rest of the 30-gallon barrel inventory is also expected to be bottled in 2018. The 53-gallon barrels, which were filled in March 2017 are for the Bottled-in-Bond Bourbon that is scheduled to be released in 2021.
Ironclad's BarrelTag program partners include Oozlefinch Craft Brewery, Outerbanks Distilling, Virginia Distillery, Tradition Craft Brewery, and Melo Lion Meadery.
Historical Financials
In 2016, Ironclad generated over $51,000 in revenue. The majority of that revenue came from wholesale bottle sales in December 2016 ($50,202). Year to date as of May 2017, the company has already generated nearly $56,000 in revenue, which also includes sales of used barrels ($600) and branded merchandise ($2,676). Ironclad Bourbon quickly sold out at the Virginia ABC Stores, exhausting the company's ready-to-bottle inventory, which is why monthly sales dropped significantly from December 2016 through May 2017. As noted in the User Traction section, Ironclad has a much larger inventory of bourbon that is currently aging and will be ready for sale throughout 2017 and 2018, and up to 2021.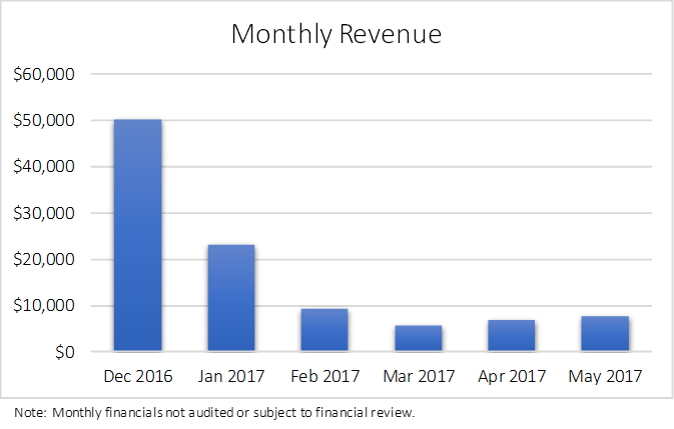 In 2016, operating expenses totaled just over $36,000. Office rent, which was paid in a lump sum in December 2016, was one of the largest line item ($9,000), as were general and administrative expenses ($9,653). Over $32,000 of accrued expenses for the year were paid in December 2016. Year to date as of May 2017, Ironclad's operating expenses have totaled $19,737. Its Accounts Payable (AP) increased from $20,250 as of December 2016 to $34,653 as of May 2017. Over half of the AP balance ($18,700) is for owed rent; BKO LLC, which is owned by Carol King, wife of Stephen King (President of Ironclad), is the lessor of the property. As of May 2017, the company also had $12,548 in Accounts Receivable.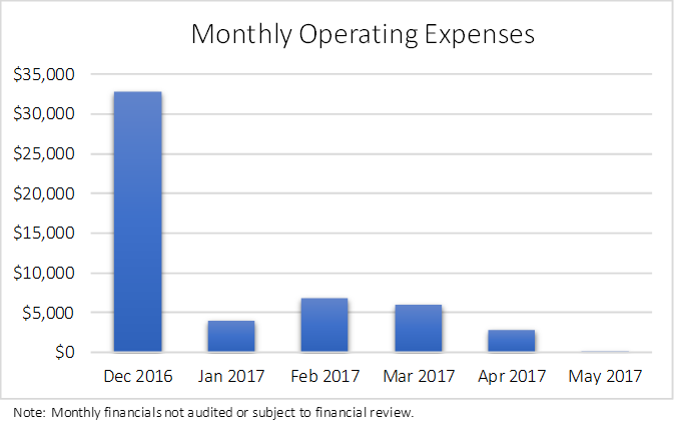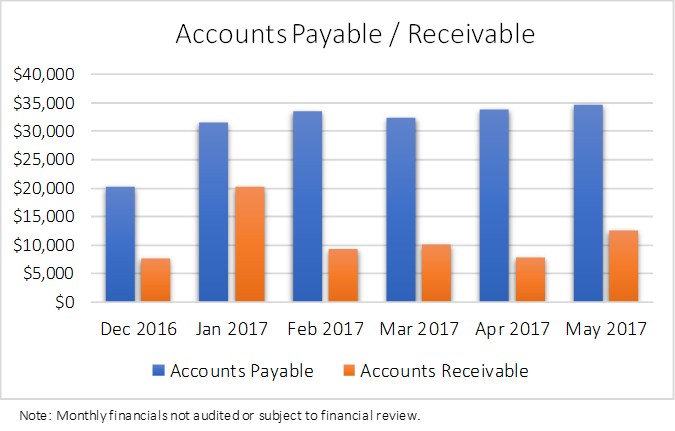 In 2016, Ironclad generated a net loss of $25,868, most of which occurred in December. Year to date as of May 2017, its net operating loss was $4,286. As of May 2017, Ironclad had $2,554 in cash assets.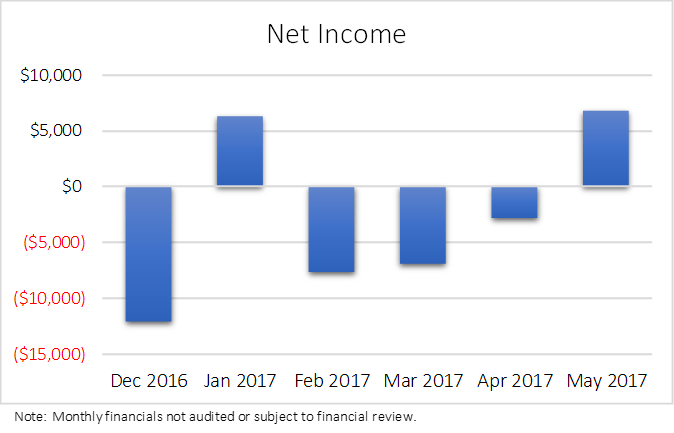 Industry and Market Analysis
In 2016, retail sales of U.S. distilled spirits were estimated at nearly $78 billion. Supplier (wholesale) sales to retailers increased 2.4% year over year to reach 220 million cases in 2016, worth $25.2 billion. This marked the seventh consecutive year that distilled spirits has gained market share relative to beer.iv Furthermore, the distilled spirits market has been primarily driven by growth in high-end premium and super premium products – bottles that retail for at least $20.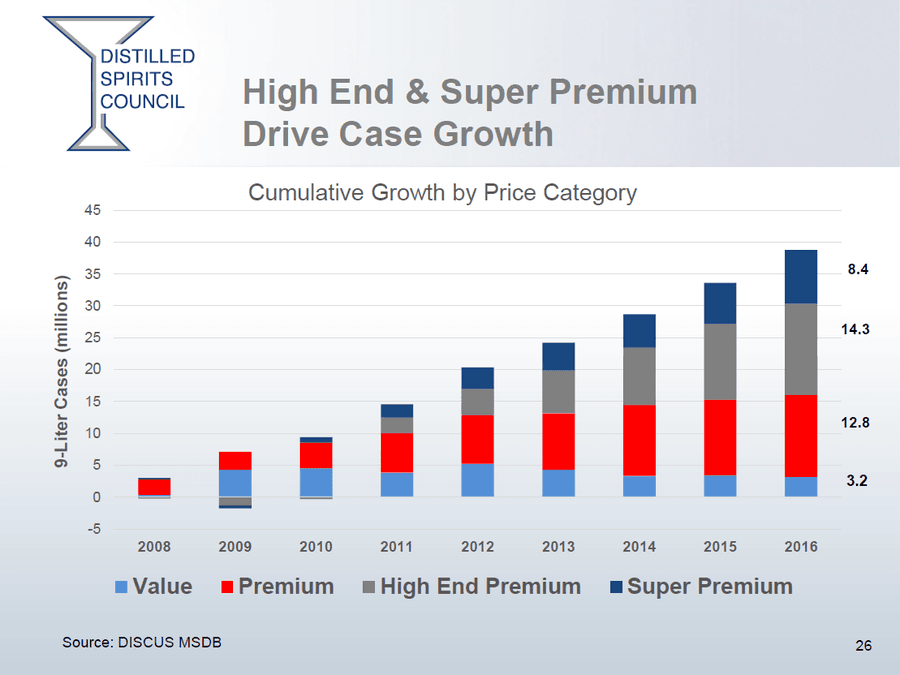 In 2016, vodka accounted for almost one-third of total spirits volume with 69.8 million cases sold. Total vodka sales generated $6 billion in revenue. Revenue from super premium vodka (bottles that retail for over $30) rose 13.1% year over year to reach $1.3 billion (6.3 million cases). There were 48.4 million cases of North American whiskey sold in 2016, worth $5.7 billion. Super premium American whiskey volumes increased 11.8% (to 2.1 million cases), while revenue jumped 13.5% year over year to $467 million. High-end premium American whiskey volumes rose 5% (to 10.4 million cases) and revenue rose 5.7% to $1.8 billion. Rye had the largest sales volume increase in 2016, growing nearly 17% year over year to 785,000 cases.v

Local distilleries have contributed to the overall growth in the distilled spirits market. In 2015, the craft spirits industry generated roughly $2.4 billion in retail sales, with volume growing at a compound annual growth rate of 27.4% between 2010 and 2015.vi From 2010 to 2015, the number of craft distillers grew at a compound annual growth rate of 41.6%. As of August 2016, there were 1,315 craft distillers active in the U.S., with the largest concentrations located in the West (mostly in California, Washington, and Colorado) and in the South (mostly in Texas). Based on a compound annual growth rate of 19.6%, the number of craft distillers could surpass 2,800 by 2020.vii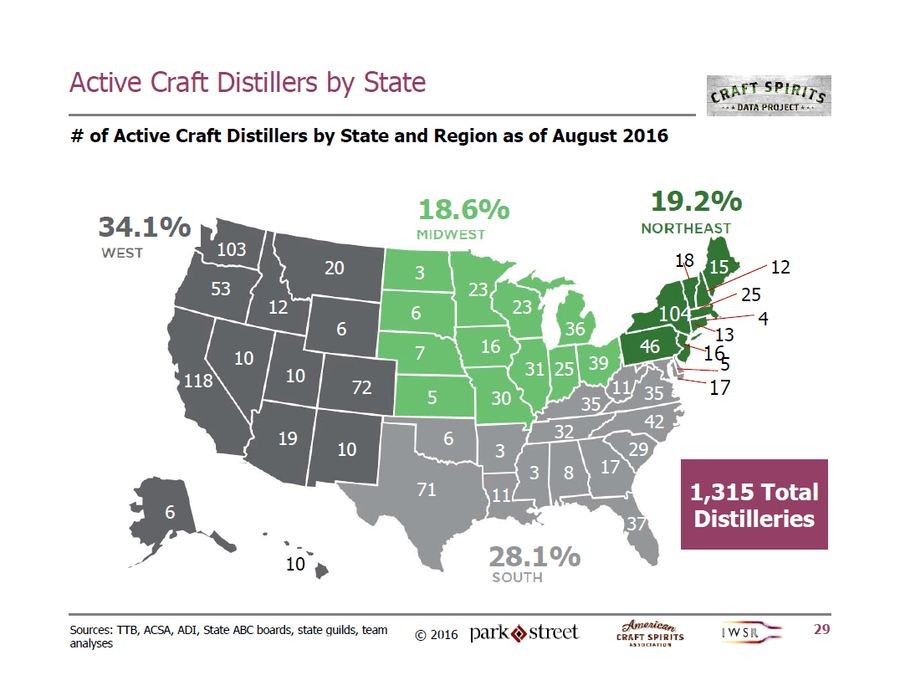 Out of those 1,315 craft distillers, 91.7% are defined as small producers. Yet because small distilleries produce a limited quantity of spirits – usually single batches at a time – they accounted for just 12.1% of the craft spirit cases sold in 2015. For these small distillers, generating revenue on premise (at the distillery) is especially important, as on-site sales make up 25% of their revenue on average. Of small craft producers' revenue, 67% is generated within the distillery's state of operation but outside the premise.viii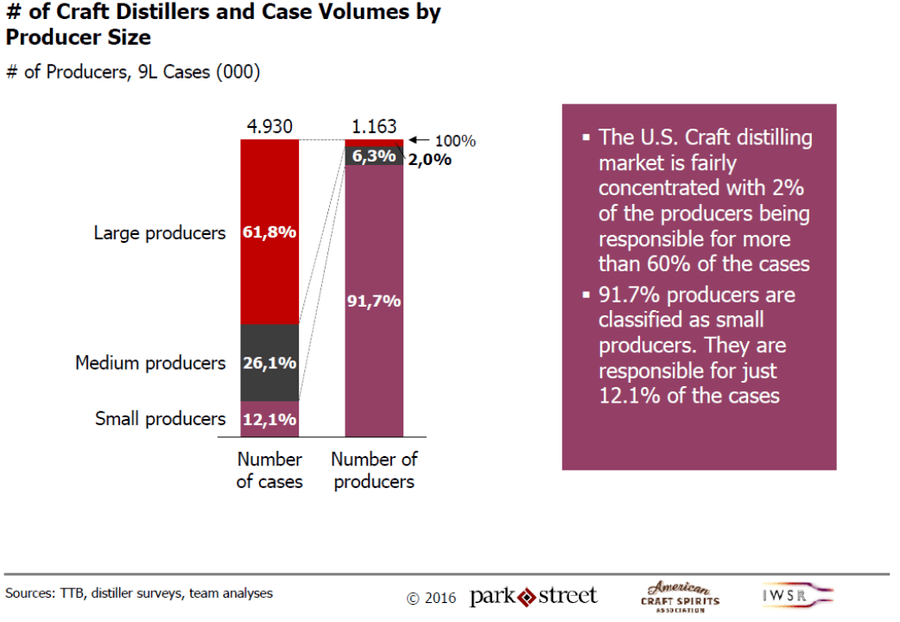 Virginia has had strict regulations on distilled spirits since Prohibition. For example, tastings at a craft distillery are limited to four half-ounce pours even though such limitations do not apply at breweries and wineries. Also, craft distillers must pay a larger percentage of sales to Virginia's ABC (Alcoholic Beverage Control) agency than that of breweries and wineries. Despite the restrictions, Virginia's distilled spirits industry grew 62% between 2011 and 2016.ix Currently, there are over 50 licensed distilleries in Virginia, which is a 350% increase from 2008.x

Further, recent bills and legislation have begun to push back against restrictive regulations. In August 2016, Virginia ABC began allowing craft distilleries to directly sell to restaurants, bars, and other licensed purveyors.xi Additionally, a new law that will go into effect on July 1, 2017 will allow craft distilleries to sell bottles at events licensed by the Virginia ABC Board as long as the purpose of the event is to educate consumers about the spirits.xii
Competitors
There are several notable bourbon producers in the U.S., including, but not limited to: Blanton's, Buffalo Trace, Bulleit®, Four Roses®, Jim Beam®, Knob Creek®, Maker's Mark®, and Woodford Reserve®.
Ironclad Distillery directly competes with several Virginia-based distillers that also sell their small-batch bourbon at Virginia ABC stores:
A. Smith Bowman: Founded in 1934, A. Smith Bowman was a small, family-owned American distillery. The distillery produces small-batch whiskey, bourbon whiskey, rum, vodka, and gin.xiii The distillery is now owned by the Sazerac Company, which is the parent company for Buffalo Trace. Smith Bowman was founded in 1934 and was acquired by Buffalo Trace in 2003.xiv The Bowman Brothers Virginia Straight Bourbon retails for $29.99 (750 ml), and the John J Bowman Virginia Straight Bourbon retails for $49.99 (750 ml).xv

Dome & Spear Distillery: Founded by the McCauley family in 2014, Dome & Spear Distillery produces hand-crafted, small-batch artisanal bourbon whiskey. It is the first licensed distillery in Campbell County and is named after the old wrought iron "dome and spear" fencing that surrounds many historic buildings in the area. Dome & Spear uses locally grown Virginia corn and other American-sourced grains. Each batch is distilled twice and aged in new charred oak barrels.xvi McCauley's Virginia Bourbon Whiskey retails for $36.99 (750 ml).xvii

Filibuster Distillery: Founded in 2013, Filibuster produces a "Dual-Cask" Bourbon, which is aged in American oak casks and then finished in white-wine seasoned French oak barrels. The distillery also produces rye, gin, and other whiskey varieties.xviii The Filibuster Bourbon retails for $46.29 (750 ml) at the Virginia ABC store.xix Filibuster also distributes its products across several states as well as in the UK.xx

Reservoir Distillery: Founded in 2008, Reservoir Distillery produces bourbon, rye whiskey, and wheat whiskey. Its bourbon is made from 100% corn and has won several San Francisco Spirits Competition and New York International Spirits Competition awards.xxi Reservoir Bourbon retails for $84.29 for a 750ml bottle or $42.19 for a 375ml bottle.xxii Reservoir can be purchased through Virginia ABC stores and is distributed in several states through the Country Vintner.xxiii
Executive Team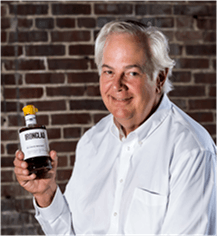 Stephen King, President: Stephen graduated from the University of Missouri with a bachelor's degree in Economics. His first job was as a foreman in one of U.S. Steel's mills. On his first day, he was put in charge of 75 men who, on average, were more than twice his age. When it became apparent that "old guard" companies that helped build this country were losing viability, he went to work for a progressive mini-mill in South Carolina, rising in the ranks to Assistant Superintendent. An opportunity arose for Stephen to move back to Pennsylvania to run a division of a copper tubing company, and he eventually managed each division from manufacturing to sales to executive management. Along the way, he spent three years as Director of all Copper Tubing operations in Mexico and earned an MBA from the University of Maryland. Afterwards, Stephen and his family moved to Virginia and bought a restoration franchise repairing homes after floods and fires. During this time, he became interested in seeing what it would take to make bourbon, a product that his family loved. After visiting several distilleries and extensively researching the growing popularity of craft distilleries, he enlisted the help of his youngest son to begin making bourbon. After 10 years of restoring homes, he sold the business and dedicated his time to making great tasting and high-quality bourbon.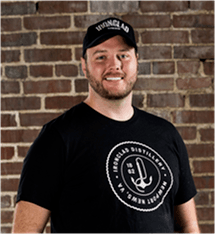 Owen King, Chief Operating Officer: Owen wrestled and played football in high school in Pennsylvania and was recruited by Millersville University to play defensive end. He earned a bachelor's degree in Communications. Following college, and after a brief stint working in Nantucket, Owen moved to Virginia to join his father's business and be closer to friends and family. He shares the family love of bourbon, and when the opportunity to get involved in making bourbon presented itself, he immersed himself in books and distillery visits. He loves talking about, making, and drinking bourbon.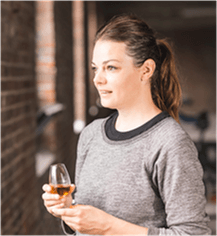 Kara King, Chief Marketing Officer: Kara was homecoming queen of her high school, played soccer and volleyball, and never failed to do everything creatively. After visiting several American University campuses, she opted for the American University of Paris (France). She spent four years soaking up the European culture and graduated with a degree in Journalism. Upon her return to the US, she went to work for Liz Claiborne and eventually Vincent Partners in New York City. An opportunity came for Kara to move to Los Angeles to work for Lucky Brand Jeans, and, later, another opportunity took her to Lands' End in Wisconsin and then back to NYC to work with LOFT. But the allure of bourbon overtook her and she joined her father and brother to make bourbon. She has brought her remarkable marketing talents to Ironclad, where her impact has helped Ironclad sell out every month since first being sold in the Virginia ABC stores.
Investment Terms
Security Type: Series Seed Preferred Stock
Round Size: Min: $50,011 Max: $450,008
Price per Share: $6.50
Pre-money Valuation: $1.3 million
Liquidation Preference: 1x
Conversion Provisions: Convertible into one share of Common Stock (subject to proportional adjustments for stock splits, stock dividends and the like) at any time at the option of the holder.
Press