---
Investment Terms
Security Type: Crowd Note
Round Size: Min: $50,000 Max: $1,070,000
Valuation Cap: $7,000,000
Conversion Provisions: In connection with an equity financing of at least $1,000,000, the Company has the option to convert the Crowd Note into shares of a series of non-voting preferred stock, at the price per share of the new preferred stock sold in the equity financing, or a valuation cap of $7,000,000, whichever results in a lower conversion price. Please refer to the Crowd Note for a complete description of the terms of the Crowd Note, including the conversion provisions.
Company Highlights
Hackrod is currently laying claim to the world's first car designed in virtual reality, engineered by artificial intelligence, made with the full potential of advanced manufacturing, and delivered by the supply chain of the future
Ongoing partnership with design software company AutoDesk to create virtual car prototypes using the Autodesk Fusion, VRED™ 3D visualization, generative design, and virtual prototyping software
Expects to design, manufacture, and develop 50 cars for the action car movie "Autonomo"
Co-founder Mike McCoy was the CEO of the award-winning entertainment studio Bandito Brothers for 10 years, where he produced and directed the No. 1 box office feature film "Act of Valor"i based on the U.S. Navy SEALS
Co-founder Felix Holst served as the Vice President of Creative for the Hot Wheels division at Mattel and has over twenty years of experience in global manufacturing
Perks
*The Company will provide the following "perks" to investors in addition to the Crowd Notes units purchased, at each level of investment defined below, after the Crowd Note units are issued to the investor.
$10,000: First option to purchase a limited edition La Bandita sports car
$25,000: Ticket to attend a desert test session and ride along
Company Summary
Opportunity
Imagine a world where you could design the car of your dreams as easily and intuitively as playing a video game.
Current vehicle manufacturing is stuck in the 20th century and is not leveraging 21st century technologies. Today, there is no easy way for the average consumer to design, engineer, and manufacture a vehicle. A number of technologies, such as crowdsourcing, cloud, virtual/augmented reality, artificial intelligence, and advanced manufacturing, are emerging to help form a design/engineering/manufacturing platform for the 21st century. At the moment, however, those technologies are disconnected dots.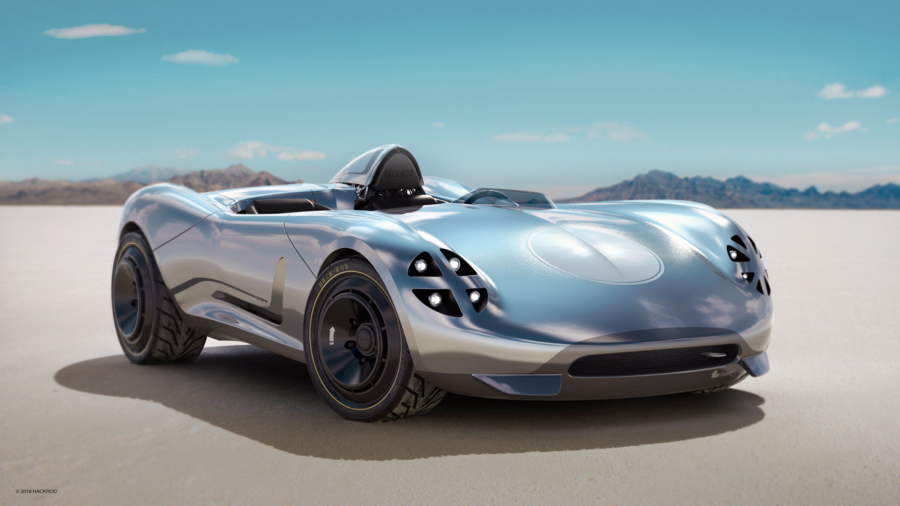 Hackrod aims to connect those dots by providing a powerful service that will redefine the way vehicles are designed, engineered, and manufactured. The company is developing a methodology that will enable the rapid prototyping of bespoke vehicle solutions and place the consumer as co-creator in the automotive space. The consumer will be able to pick and choose custom options, leaving the digital platform to do the hard stuff like component sourcing, engineering analysis, and hardware integration.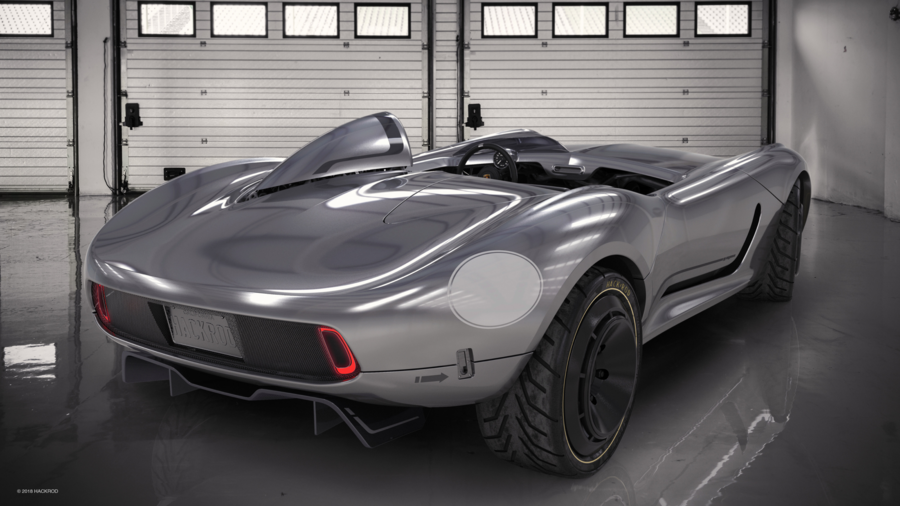 The Story
In 2015, Hackrod began research for "Autonomo," an action car movie set in a future battle between autonomous systems and the American dream of the open road ─ a world where AI and robotic manufacturing empowered young entrepreneurs to realize their wildest automotive visions. Within months, the company realized it was not looking at a distant future but one that was rapidly approaching. The co-founders' backgrounds in design, media, and manufacturing helped them determine that if they could connect a few disparate, emerging technologies and apply their experience, they could realize a future where ordinary consumer could design custom cars. Hackrod was born around the idea that complex design and manufacturing tasks would soon become so simple that the consumer could create their desired item as easily as playing a video game.
Product
La Bandita

The La Bandita speedster will be Hackrod's proof-of-concept car. The car will be designed in mixed reality, engineered by artificial intelligence, and made with advanced manufacturing techniques. At every stage in the development of La Bandita, the Hackrod team is using revolutionary techniques and processes to streamline the development of a complex design. The body was designed and reviewed in VR, negating the need for costly and time consuming scale and full size models. The suspension geometry was captured with 3D scanning of an existing race car and the chassis structure was engineered by an artificial intelligence algorithm. That chassis structure will be 3D printed in aluminum eliminating the need for expensive tooling and allowing the team to make changes to each and every car produced with no impact to production costs. La Bandita will be the vehicle that will bring disparate and emerging technologies together into a new manufacturing paradigm. Once the company proves out the concept with a concierge process, it will then move to automating key tasks such as structural engineering and suspension geometry, bringing the vision of consumer as co-creator vehicle design closer to reality.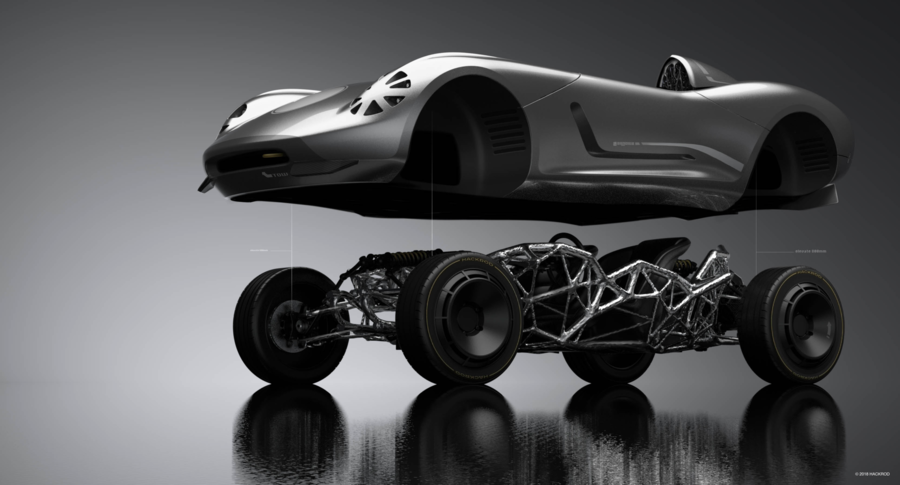 La Bandita
Hackrod Digital Platform
After successfully building the La Bandita proof-of-concept car, Hackrod then plans to begin developing its platform. The Hackrod design and manufacturing engine will be a virtual environment that allows users to create a custom vehicle. The cars are expected to be manufactured by 2019, and the company will not hold inventory, own factories, hire laborers, or build cars.
Digital platform will feature:

Design and component sourcing
Engineering analysis and performance simulation
Supply chain management, ordering, and hardware integration
Scheduling for assembly and final delivery
User will:

Pick and choose options along the way and add custom touches using a gamelike interface
See the analysis happen and watch the car design come together
Test the car in a video game simulator
Watch as the parts are ordered and the car is built
"Autonomo"
Hackrod CEO Mouse McCoy is producing "Autonomo," a global action car movie. The Hackrod platform will be featured in the main "Autonomo" story arc. "Autonomo" intends to commission Hackrod to design, manufacture, and develop 50 cars for the movie. The "Autonomo" replica cars will also serve as templates for future Hackrod customers to use as starting points for their own unique designs.
Use of Proceeds and Product Roadmap
Hackrod intends to use the proceeds from this round to build out its proof-of-concept car, La Bandita. If the minimum $50,000 is raised, Hackrod intends to use the majority of proceeds on future wages ($20,000) to hire a structural engineering consultant, and on research and development ($20,000). If the maximum $1,070,000 is raised, the company intends to use the majority of proceeds of future wages ($350,000) to hire a COO, digital designer, and structure engineer and on research and development ($175,000).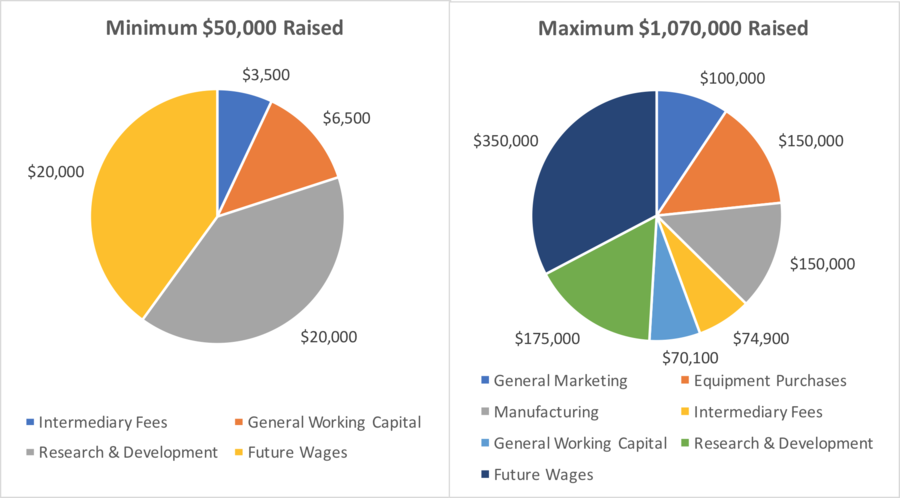 Business Model
Hackrod intends to generate revenue from 1) subscriptions, 2) upcharges, and 3) commissions.
A basic subscription to the platform will be free, and a subscription to save files and unlock tools will cost $5 per month.
There will be an upcharge for pro-level storage, third-party engineering validation, and manufacturing logistics.
The company will take a 10% commission on all sales transactions including parts, third-party services, custom fabrication, and assembly.
The company will not hold inventory, own factories, hire laborers, or build cars.
Traction
Hackrod has partnered with design software company Autodesk, which will play a major role in the design and development of the cars. The Autodesk Dreamcatcher generative design system will form the basis of the cars' designs. Hackrod will be able to create virtual prototypes using the Autodesk VRED™ 3D visualization and virtual prototyping software.

Historical Financials
Hackrod plan to begin generating revenue in 2018 upon the completion of the production design for approximately 50 individual vehicles for the "Autonomo" movie. In 2017, the company's expenses totaled approximately $159,000. Outside services accounted for a majority (65%) of total expenses.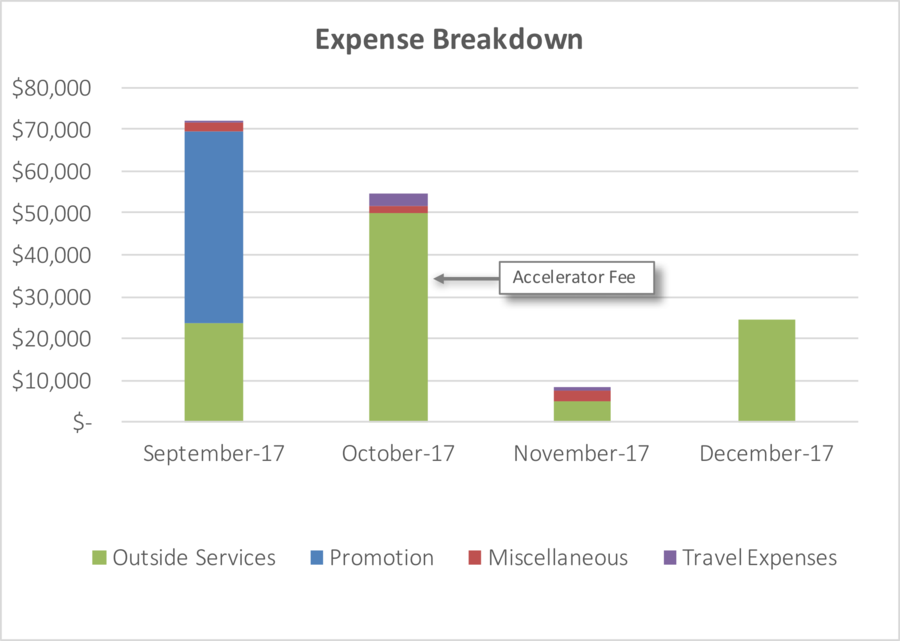 Note: Monthly financials have not been audited or subjected to financial review
In 2017, Hackrod had a net loss of approximately $160,000.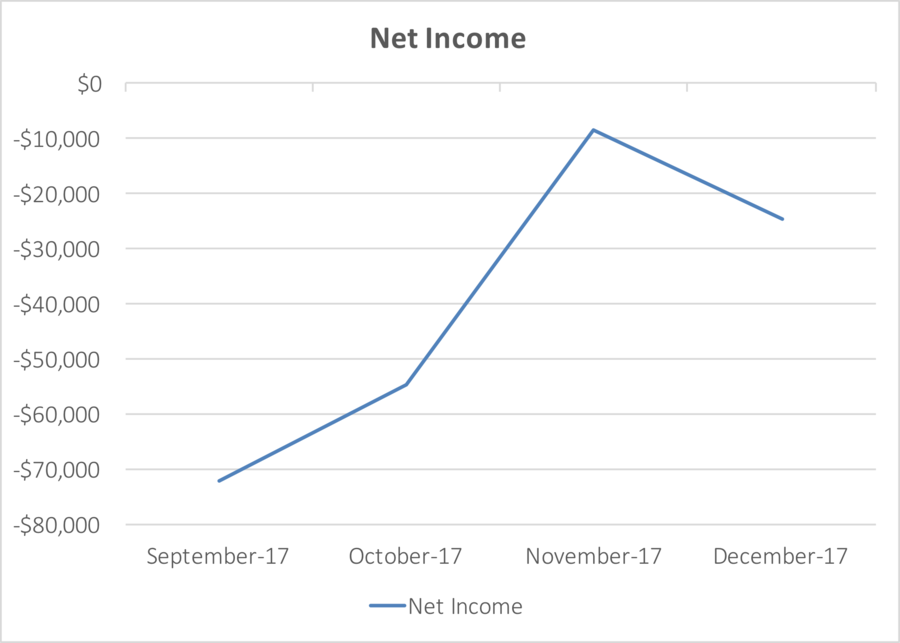 Note: Monthly financials have not been audited or subjected to financial review
Industry and Market Analysis
It is estimated that 79 million automobiles were sold globally in 2017. In the U.S. alone, approximately 6.3 million automobiles were sold in 2017.ii Over 1 million luxury automobiles were sold in the U.S. in 2016 with the leading luxury car band in 2016, Mercedes-Benz, selling approximately 340,000 cars.iii The U.S. car and automobile manufacturing market generated roughly $95 billion in revenue in 2017.iv
Over the past decade, there have been significant improvements in 3D printing, or additive manufacturing technologies, which have revolutionized the design, development, manufacturing, and distribution of products. In the automotive industry, specifically, these improvements have paved the way for fresh designs, better (cleaner, lighter, safer) products, reduced lead times, and lower costs. Advances in both additive manufacturing processes and advanced materials are expected to not only benefit automotive production but also change traditional manufacturing and supply chain pathways.v Revenue in the 3D printing automotive market was projected to hit $600 million in 2016 according to SmarTech Publishing. It is expected that market revenue will grow to $2.3 billion by 2021.vi
Currently, some vehicle parts such as production dashboards and cooling vents are already made using additive manufacturing. The combination of increased additive manufacturing adoptions and advances in technology could increase the number of additively manufactured components in the future. The graphic below shows a selection of components currently additively manufactured and some that could be additively manufactured in the future.vii
Additively manufacturing prototypes of components has saved OEMs millions of dollars in product development costs as well as drastically shortened the required time. For example, it typically costs around $500,000 and takes about four months to create and develop an engine manifold prototype. Additive manufacturing can cut this down to four days with a cost of $3,000.viii
Illustrative Applications of Additive Manufacturing in an Automobile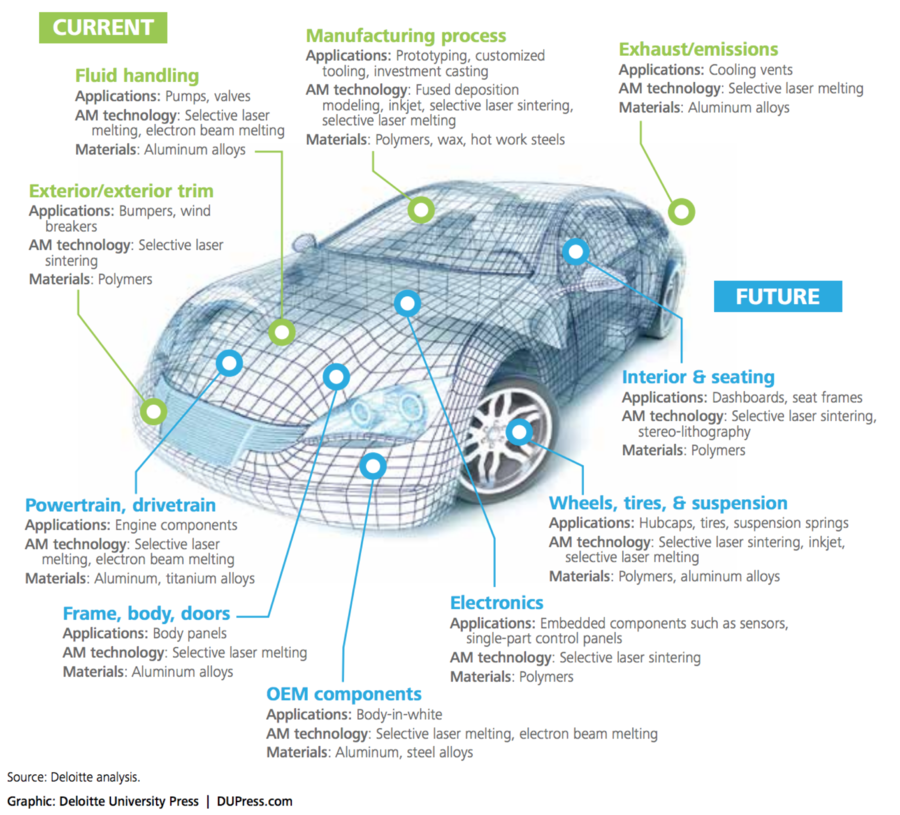 Competitors
Factory Five Racing: Founded in 1995, Factory Five Racing is a manufacturer of build-it-yourself component car kits. Orders can be place online, over the phone, or in person for a $1,000 deposit. After an order is placed, engineers will review the configuration of each order and call to review it with the customer.ix Based outside of Boston, the company's products are manufactured in the U.S. Factory Five Racing has a number of available kits, including Roadster kits, '33 Hot Rod kits, a '35 Hot Rod truck kit, Type 65 Coupe kits, and a GTM Supercar kit. Complete kits range from $14,900x to $24,9000,xi not including wheels or upgraded components.
Divergent 3D: Founded in 2015, Divergent 3D is a 3D-printed auto manufacturing platform. Divergent incorporates 3D-printed joints, or NODEs™, connecting carbon fiber structural materials that results in an industrial-strength chassis that can be assembled in a matter of minutes.xii The company built the Blade supercar in 2016 to demonstrate the technology. The company plans to build a factory equipped with high-speed 3D-metal printers, laser cutters, and assembly robots, and it claims this will cut the cost and environmental impact of auto production significantly. Its first factory is expected to open in 2019 in Los Angeles. In November 2017, Divergent 3D raised $65 million in a Series B round to help complete an experimental factory. This brought total funding to over $90 million. The company is currently generating revenue from engineering projects for France's Group PSA and other unnamed automakers.xiii
Local Motors: Founded in 2007, Local Motors designs, builds, and sells innovative vehicles. The company is focused on low-volume manufacturing of open-source vehicle designs, using multiple microfactories and a co-creation SaaS platform. In a partnership with IBM and Intel, Local Motors created the open-source connected Rally Fighter concept car. Its most recent product is Olli, the first self-driving vehicle to integrate the cognitive computing capabilities of IBM Watson. Olli is a shuttle that can transport up to eight passengers and travels at max speed of 25 miles per hour.xiv In January 2016, Airbus Ventures invested an undisclosed amount in Local Motors.xv
Executive Team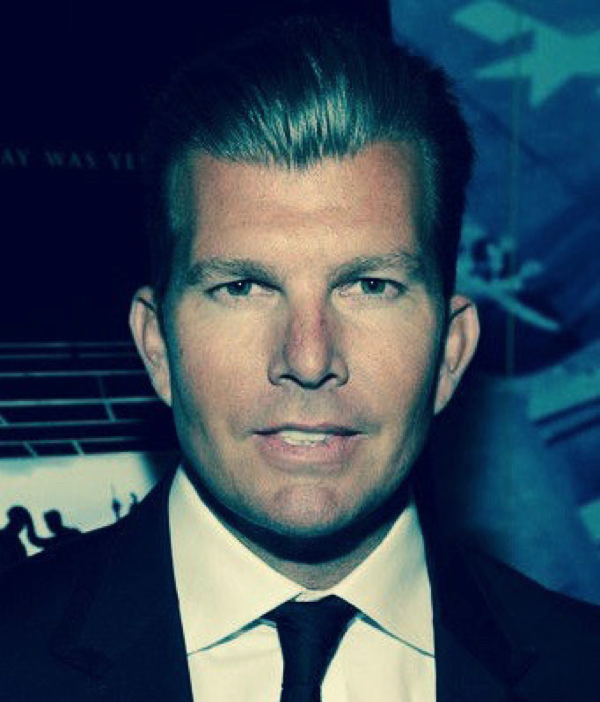 Mike 'Mouse' McCoy, CEO and Co-founder: Mouse is the CEO, Co-founder, and Creative Director of Hackrod. Prior to founding Hackrod, Mouse was the CEO of the award-winning entertainment studio Bandito Brothers. During his 10 years at the helm of Bandito Brothers, he is most proud of architecting the unique branded entertainment model with the U.S. Navy SEALs that led to the No. 1 box office feature film "Act of Valor,"xvi which he produced and directed. Following up on that success, Mouse directed the global transmedia campaign Hot Wheels for Real for Mattel that set three Automotive World Recordsxvii and earned a Cannes Gold Lionxviii Clio Gold,xix and numerous other awards. Mouse started his career as a professional motorcycle racer with such accolades as winning the Baja 500 and Baja 1000 and starring in the now cult film classic "Dust to Glory." From his racing career, he moved on to being a top Hollywood stuntman, which paved the way for his directorial career. His experience in taking artists' 3D renderings and engineering rapid prototyped manufacturing solutions for the entertainment industry led to the launch of a deep research project in collaboration with Autodesk, called The Future of Making Things.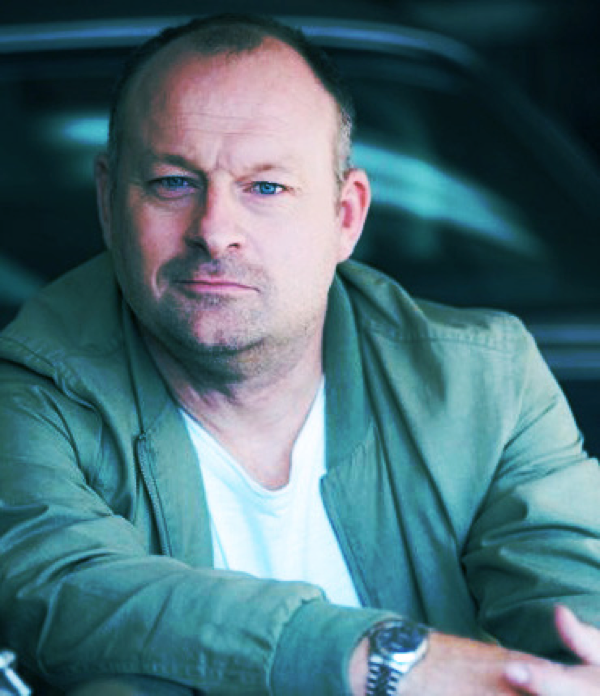 Felix Holst, Chief Product Officer and Co-founder: Over the past two decades, Felix has pursued a career combining his love of automotive culture and cutting-edge innovation with mass manufacturing and storytelling. After graduating with a degree in Design for Industry at the University of Northumbria in the UK, Felix began his career in the toy industry in 1996. There, he quickly developed the skills to navigate global manufacturing as a designer and built a reputation as an innovator and pragmatic leader. In 1999, Felix left the toy industry to pursue a career in the music industry, performing in the cult British band "The Kustom Built" and witnessing firsthand the disruption the digital music production revolution had on an established industry. In 2004, he returned to the toy industry, moving to Los Angeles and joining the Hot Wheels division at Mattel Inc. Felix served as Vice President of Creative for the division until 2014. For the past two years, alongside his partners at Hackrod, he has been researching the implications of VR design tools, AI-driven design and engineering, and additive manufacturing. With an unfettered belief in the idea that anything is possible, Felix is passionate about empowering design and engineering students and professionals to excel and change the world. With Hackrod, he sees an opportunity to connect the everyday man with the power of mass manufacturing to disrupt an industry for the better.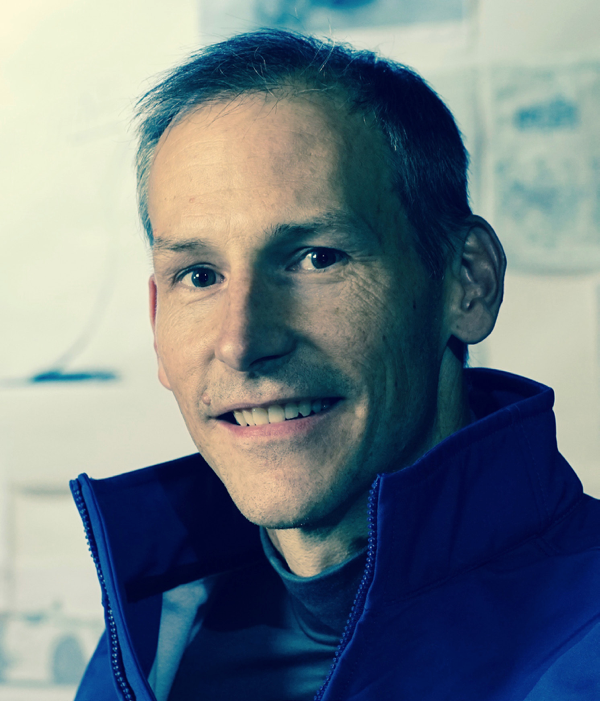 Slade Gardner, PhD, CTO: Dr. Slade Gardner is a world-leading expert on advanced manufacturing, digitization of manufacturing operations, and digital translations of physical materials science phenomena. As CTO of Hackrod, he is helping to shape manufacturing toward automated and digitally guided work spaces that amplify the power of high-performance computing, AI, networked engineering disciplines, advanced manufacturing, and digital quality assurance. He has advised corporations, institutes, national laboratories, and the U.S. government on strategy, priorities, and development needs on incorporation and industrial application for advanced manufacturing. His technical background includes equipment configuration, materials development, and engineering transition from laboratory to factory to customer for large additive manufacturing, aerospace composite structures, nano-materials, and thermoplastic composites. His technology insertions can be found on spacecraft, aircraft, and sophisticated ground systems and are currently reaching into sporting goods, watercraft, and motor sports. Previously, Slade was a fellow at Lockheed Martin Space Systems and a fellow at Lockheed Martin Aeronautics in the Skunk Works division. He has a PhD in Chemical Engineering from Virginia Polytechnic Institute and State University, where he studied under fellowship from the National Science Foundation Science and Technology Center for High Performance Polymers and Composites. He also holds a BS in Chemical Engineering from Lafayette College
Investment Terms
Security Type: Crowd Note
Round Size: Min: $50,000 Max: $1,070,000
Valuation Cap: $7,000,000
Conversion Provisions: In connection with an equity financing of at least $1,000,000, the Company has the option to convert the Crowd Note into shares of a series of non-voting preferred stock, at the price per share of the new preferred stock sold in the equity financing, or a valuation cap of $7,000,000, whichever results in a lower conversion price. Please refer to the Crowd Note for a complete description of the terms of the Crowd Note, including the conversion provisions.
Endnotes