---
Investment Documents
Company Highlights
Living abroad can be an exciting new adventure…and a challenge. Beyond dealing with the language barrier and culture shock, expats often face different government regulations, complicated job and housing marketsi, and depression or anxiety.ii Nevertheless, approximately 244 million people lived outside their country of origin in 2015.iii Thus, guidance is needed to help these individuals acclimate to their new lifestyle – and keep up with news from home.
Founded in 2009 by a French expat, French Morning provides a link to French politics, current events, and culture for the French-speaking community living in the U.S., plus local guides to six regions in the U.S. The media company offers three separate websites, targeting both French expats and Francophiles (individuals who appreciate and want to keep up with French news) residing within the U.S. and Canada. French Morning has seen steady growth from 2013 to 2017, reaching approximately 270,000 unique visitors in April and May of 2017.
Additional Highlights
Close to 60,000 subscribers on frenchmorning.com
Year to date as of June 2017, the company has generated over $500,000 in revenue, representing a 61% increase over the same period in 2016
In 2016, the company generated over $673,000 in total revenue, representing a 32% increase from 2015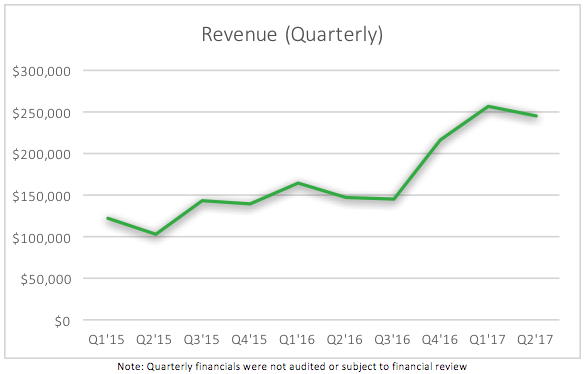 Perks
French Morning Media Group will provide the following "perks" to investors in addition to the shares purchased, at each level of investment defined below, after shares are issued to the investor. All perk thresholds are inclusive of previous perk thresholds.
$200+
Your name featured on French Morning's specially published page, "Le Mur des amis de French Morning"
A personalized "thank you" on one of French Morning's social media accounts
$500+
The perks listed above, plus:
French Morning mug (shipping included for continental U.S. only)
$1,000+
The perks listed above, plus:
One French Morning shirt (shipping included for continental U.S. only)
Become an official "beta tester" of all new features launched by French Morning before any other users
$2,000+
The perks listed above, plus:
VIP invitation to all events organized by French Morning
Opportunity to attend one of French Morning's editorial meetings in NYC or remotely via video- conference
$5,000+
The perks listed above, plus:
Invitation to French Morning's annual Investor's dinner in New York City for the next two years (travel not included)
Opportunity to pitch five ideas for a non-commercial French Morning article, one of which French Morning will choose to write about
$10,000+
The perks listed above, plus:
Your choice of displaying an advertising campaign, a $2,000 value, about a company or non-profit on French Morning
$25,000+
The perks listed above, plus:
Become a member of the French Morning advisory board; an opportunity to sit along with prominent member of the French American community
$50,000+
The perks listed above, plus:
Have a video produced by French Morning Studios about a company, non-profit, or cause of your choice
Company Summary
Opportunity
With increasing globalization, more individuals are traveling for workiv, telecommutingv, or even relocating abroad.vi In fact, according to the United Nations Population Fund, 244 million people lived outside their country of origin in 2015.vii France, in particular, has experienced substantial growth in the number of individuals living outside its borders; about 1.6 million French nationals are registered as living abroad, with professional reasons and a desire to experience new cultures most often cited as motivation for the move.viii
However, this relocation doesn't necessarily mean a disinterest in their native country. Take the recent French elections, where over 1.3 million French citizens living abroad registered to vote.ix This continued desire to keep up with French news and culture has created an opportunity for content specifically geared towards French expatriates. Combining a French community-based magazine with local guides to cities across the U.S., French Morning is capitalizing on this niche audience.
French Morning Media Group is an online media company focused on building a community around meaningful news and content for Francophiles, defined as a person who has a strong liking or strong admiration for France or the French, and French expats around the world. The company's three websites – frenchmorning.com, frenchly.us., and mauditsfrancais.ca – currently target French expats and Francophiles in the U.S. and in Montreal.
Product
French Morning
Frenchmorning.com targets French expats in the U.S. The site is presented in French and is organized into six local editions: New York, San Francisco, Los Angeles, Texas, Miami, and Washington D.C. The site is broken down into several sections that offer French expats resources to stay up to date with U.S.-related current events and culture.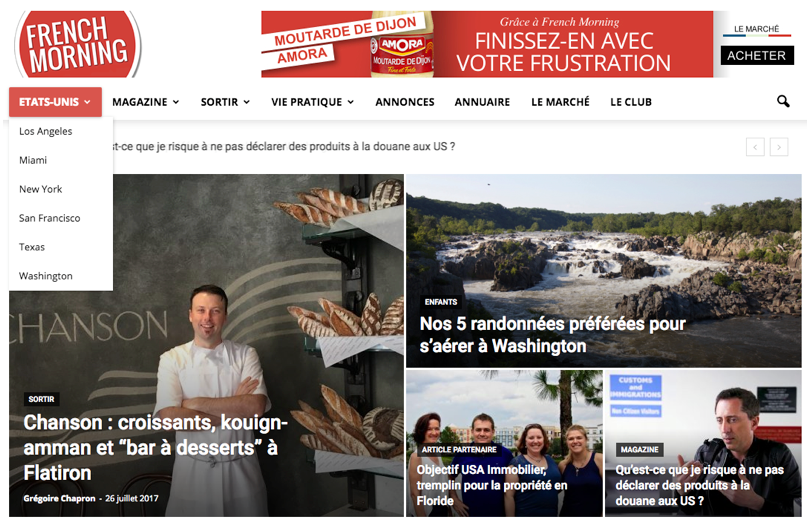 Not only does French Morning deliver news, the site provides practical guides to learning English, finding jobs, managing finances, and navigating the U.S. real estate market.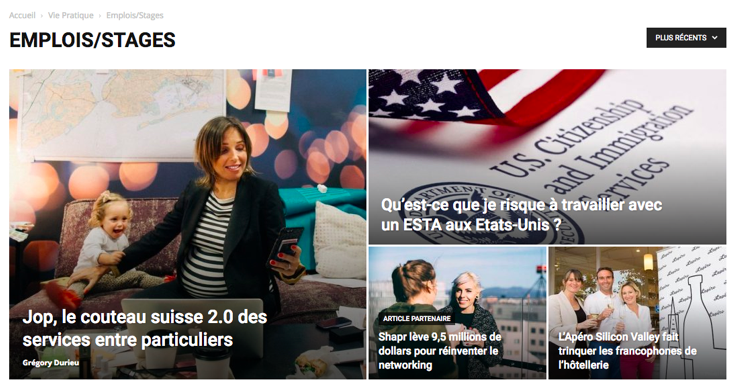 French Morning also includes an Ads section, where visitors can both post and search for personalized services ranging from music lessons to babysitting, and a Directory section, where users can find information for professional services such as law firms, real estate firms, and transportation companies.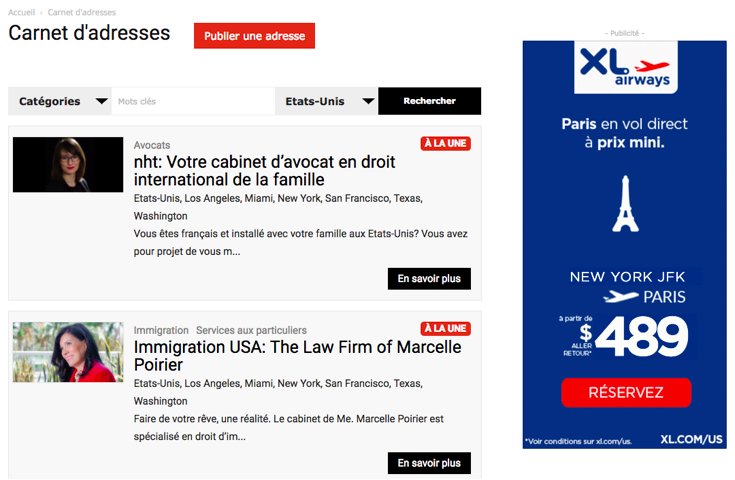 Visitors can also purchase French prepared foods, drinks, clothes, and beauty products through the company's online market.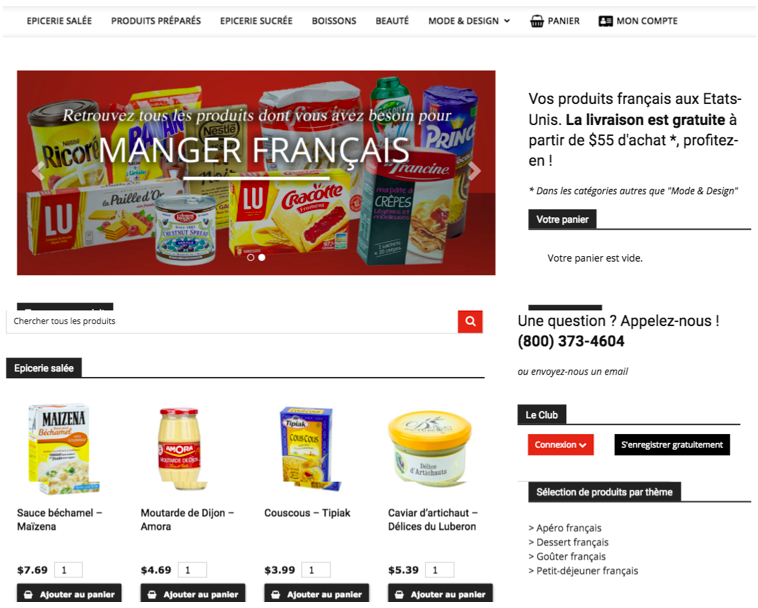 Frenchly
Frenchly.us is published in English and is designed for American Francophiles. The site's material covers content revolving around French-related current events, entertainment, and food and travel guides. The site also includes an online market that allows Francophiles to purchase French prepared foods, drinks, and beauty products.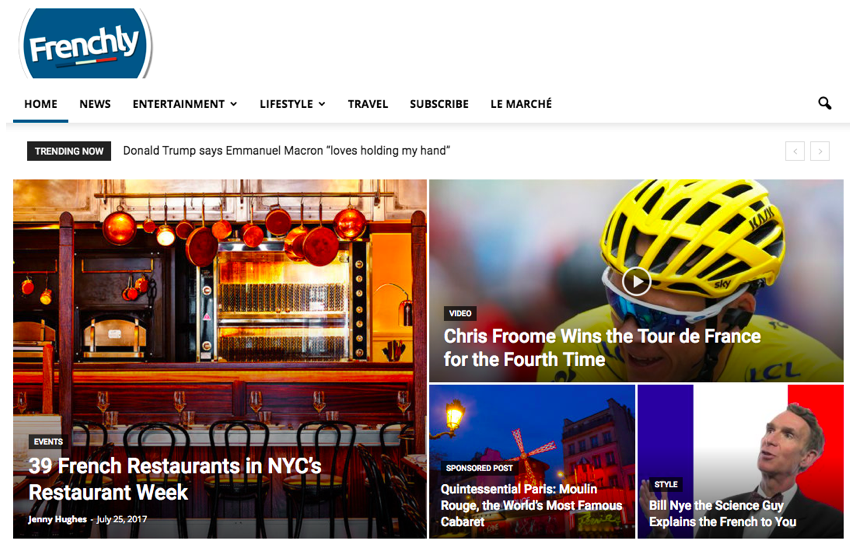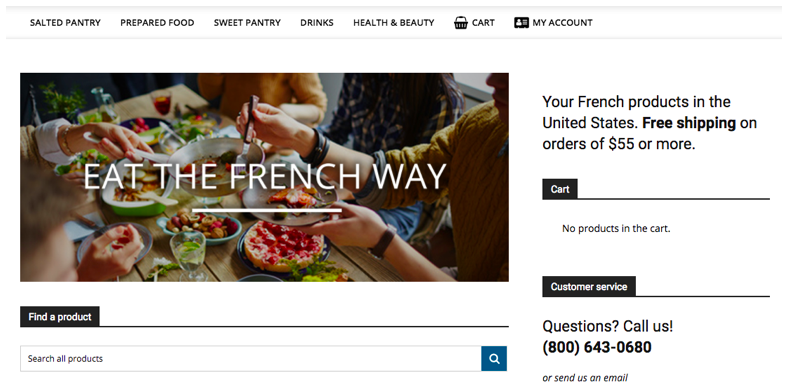 Maudits Français
Mauditsfrancais.ca is published in French and targets French expats in Montreal. The site is structured similarly to French Morning, but the information is specifically centered around news and events set in Montreal.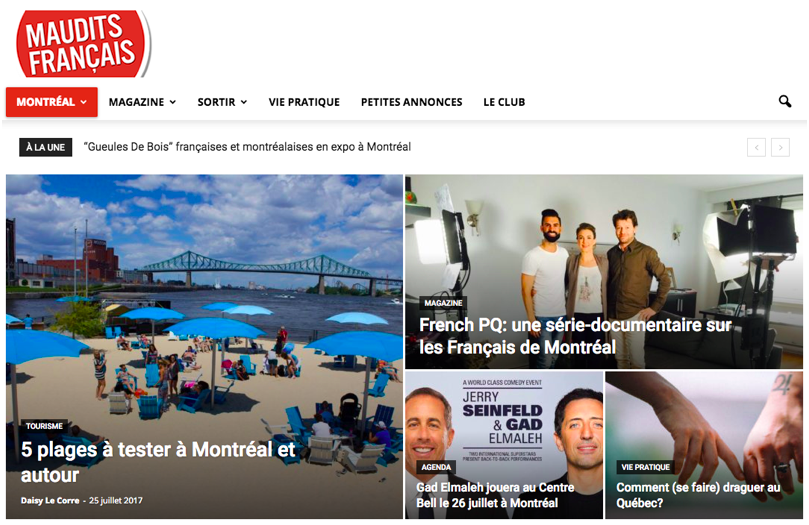 Use of Proceeds and Product Roadmap
French Morning Media Group plans to use the proceeds to launch in London and expand its presence in Montreal with the addition of editors, freelancers, and sales representatives in each city.
Business Model
The company has three revenue streams:
Advertising: From directory listings to customized campaigns, the company offers a wide variety of services to assist advertisers in gaining leads and building brand awareness. The company also has an integrated studio, French Morning Studio, which aims to help clients craft the story, media, and execution strategy for their campaigns through social media assets and/or video series.
Events: The company organizes a wide range of events designed to bring its online content "offline" in order to deepen relationships with readers. Monetization of these events occurs through sponsorships and ticket sales.
E-commerce: The company hosts an online market that sells French goods such as foods, drinks, fashion, and health and beauty products in the U.S.
User Traction
French Morning has seen steady growth from 2013 to 2017, reaching approximately 270,000 unique visitors in April and May of 2017. From April 1 to June 30, 2017, the site had 681,166 users, representing a 56.62% increase over the same period in 2016. The site currently has close to 60,000 subscribers.

Historical Financials
Year to date as of June 2017, the company has generated over $500,000 in revenue, representing a 61% increase over the same period in 2016. In 2016, the company generated over $673,000 in total revenue, representing a 32% increase from 2015. The company's main revenue stream comes from advertisements, which have averaged around 77% of total revenue since 2015.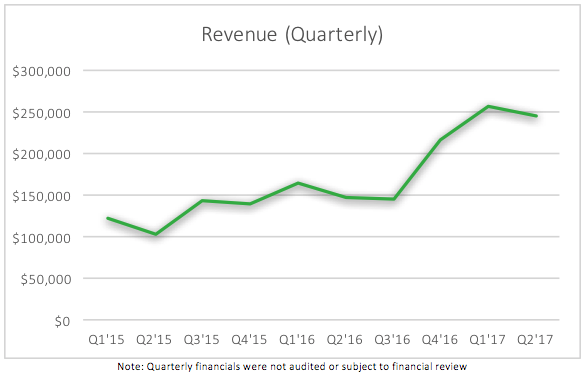 Year to date as of June 2017, the company's expenses have totaled over $302,000, compared to approximately $200,000 over the same period in 2016. In 2016, the company had close to $553,000 in total expenses, compared to approximately $352,000 in 2015. The increased expenses were due to added team members, interest payments made, and increased costs for video productions.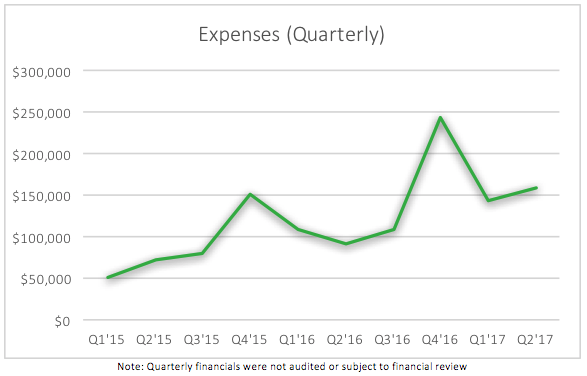 Year to date as of June 2017, the company has generated over $53,000 in net profit, a 58% increase over the same period in 2016. In 2016, the company had a total net loss of around $66,000, compared to a net loss of around $70,000 in 2015. In 2016, the company's monthly average net burn rate was around $5,500, compared to a monthly average net burn rate of approximately $5,800 in 2015.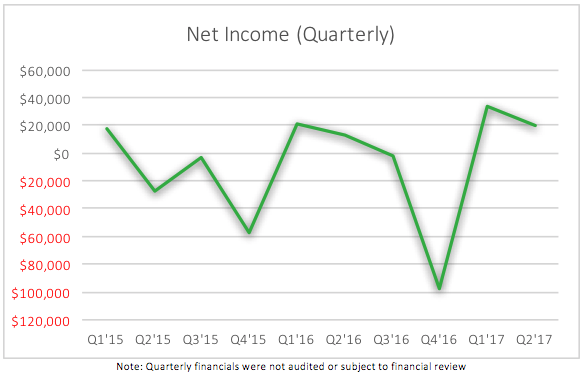 Industry and Market Analysis
The global digital magazine publishing market is expected to grow at a compound annual growth rate of over 20% to surpass $35 billion by 2020.x This substantial increase is likely due to the increased penetration of the internet, the trend towards eco-friendliness, and the extensive use of devices such as smartphones and tablets. More significantly, digital magazines provide consumers with further accessibility and convenience by allowing them to access content from virtually anywhere at any time.
The U.S. magazine industry alone generated $27.42 billion in 2016, down 3.2% from the prior year.xi However, average monthly consumption of magazine content across all mediums (e.g. print, web, mobile, video) saw a year-over-year increase in 2016. The average monthly audience was up 6.4% from 2015, led by growth in mobile (+24.9%) and video content (+49.7%). The average audience for print and digital magazine editions was just under 900 million readers per month in 2016.xii
Globally, magazine publishing generated $68.43 billion in 2015. By 2020, revenues are expected to drop slightly to $66.62 billion. By 2020, digital platform revenue will make up 30% of total consumer magazine revenue, up from 16% in 2015. However, because advertisers pay less for digital ads relative to print ads, the increasing market share from digital revenue is unlikely to offset the decline in print media revenue.xiii However, with more and more Millennials becoming active magazine readers, this trend may change. In 2015, 93% of Americans under the age of 35 had read a magazine in print or digital format within the last six months.xiv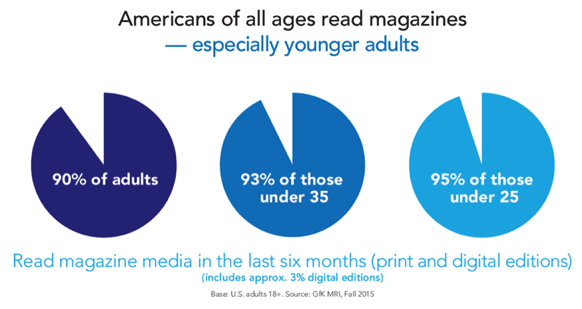 Magazines have seen recent success by embracing niche markets ─ targeting specific products and/or demographics. Helped in part by the use of crowdfunding as a source of funding, niche-market magazines have grown in popularity as audiences embrace these publications for their quality and focus on creation, curation, and credibility.xv While printed media remains an important point of engagement with readers, magazine publishers are still branching out to other mediums, including digital, mobile, and video.xvi Hosting events has also become a viable source of income. Events can comprise as much as 20% of a magazine publisher's total revenue. Furthermore, they can help strengthen ties with readers, increase circulation, and help recruit advertisers.xvii
Competitors
France-Amérique: First published in 1943, France-Amérique is a French magazine published throughout the U.S. that covers news, culture, business, education, and food in America. The bilingual magazine publishes monthly issues and targets French expatriates, Francophones, and American Francophiles. It currently sells physical copies in 30 states.xviii France-Amérique has nine official partners, including TV5Monde, AirFrance, and the Paris American Club.xix
Le Figaro: First published in 1826 in Paris, Le Figaro is a daily national French newspaper that publishes stories about the economy, politics, sports, culture, and lifestyle. Subscriptions to the newspaper are €9.90 per month and feature unlimited, ad-free access to the newspaper across multiple platforms.xx In January 2017, Le Figaro had over 336,000 issues in circulation.xxi Over 40% of its readers are over the age of 65, and 55% of its readers are retired.xxii
Le Monde: First published in 1944, Le Monde is a French daily evening newspaper, available in print and digital formats, that publishes stories about politics, culture, sports, and science. Subscriptions are priced at €17.90 per month and provide access to all content on multiple platforms with limited advertisements and exclusive newsletters.xxiii In 2016, Le Monde had an average circulation of 289,555.xxiv The print newspaper generates approximately 80% of Le Monde's gross revenue and roughly 70% of its advertising revenue.xxv
French District: Started in 2008, the French District is a news site for French expats and Francophiles living or interested in living in the U.S. The site has 13 editions, including Florida, New York, California, and Washington D.C.xxvi The site provides its visitors with information on current events and guides to professionals and businesses. Since its inception, the French District has written more than 4,800 articles, has sent about 450 newsletters a year, and has more than 3 million readers.xxvii
Courrier International: Started in 1990, Courrier International tracks articles covering politics, economics, and cultural topics from around the world and translates them into French. The company's weekly newspaper and digital edition offers its readers a variety of selected materials from the foreign press, translated into French. The content of the newspaper and its website come from more than 1,500 sources worldwide.xxviii
France Today: First published in 1985, France Today is a magazine and website that offers two different editions; one for U.K readers and one for international readers. Each magazine consists of articles and content about French travel and lifestyle. France Today is available in over 30 countries, including the U.S., Canada, Russia, China, and Japan. The company's website receives over 250,000 visits per month.xxix
Executive Team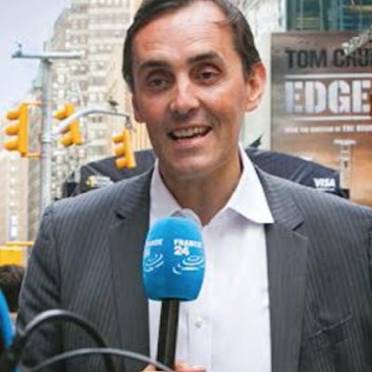 Emmanuel Saint-Martin, CEO: Born in France, Emmanuel started his career as a journalist, working as a reporter for the weekly magazine company Le Point. During his time there, he covered topics such as sports doping, education, Afghanistan, and Iraq. He then moved to New York in 2004, where his wife began work for the United Nations. In 2006, he worked as a correspondent for the news channel France 24. In 2009, he founded French Morning as a side project. Since its founding, French Morning has expanded its reach to the French-American community with six editions in the U.S alone. Emmanuel also makes frequent guest appearances on CNN, the "Charlie Rose Show," the "Brian Lehrer Show," and others to give his commentary on French current affairs. He has published several French Books, including "L'Arrogance Française" and "Et surtout n'en parlez à personne; l'Affaire Madoff."
Investment Terms
Security Type: Series Seed Preferred Stock
Round Size: Min: $50,000 Max: $300,000
Price per Share: $5.00
Pre-money Valuation: $2 million
Conversion Provisions: Convertible into one share of common stock (subject to proportional adjustments for stock splits, stock dividends and the like) at any time at the option of the holder.
Press