---
Investment Terms
Security Type: Crowd Note
Round Size: Min: $50,000 Max: $450,000
Valuation Cap: $2.8 million
Discount: 20%
Conversion Provisions: Please refer to the Crowd Note for a complete description of the terms of the Crowd Note, including the conversion provisions.
Company Highlights
Krav Maga Academy, the company's original boutique gym, was profitable in 2015 and 2016
Class reservations grew over 51% from 14,151 in 2014 to 21,435 in 2016
The company's new endeavor, Fit Hit, will be a high-end boutique gym located in a new 9,000-square-foot state-of-the-art facility located near the Chelsea/Flatiron neighborhoods, two of the most notable fitness hubs in New York Cityi
Perks
*You are investing in a Crowd Note in this offering. Perks are meant to be a thank you from the company for investing. The perks below are not inclusive of lower dollar amount perks. Travel and related expenses are not included unless otherwise stated. Shipping, where applicable, is included for domestic and international addresses.
$250+: a $20 gift certificate that can be used for Fit Hit classes or merchandise
$500+: a $50 gift certificate and a limited edition Fit Hit t-shirt
$2,500+: a $100 gift certificate, a limited edition Fit Hit t-shirt, and a personal training session
$5,000+: 10 free classes, limited edition Fit Hit t-shirt, and lifetime 10% discount on classes
$10,000+: Two months of unlimited classes, limited edition Fit Hit t-shirt, and lifetime 20% discount on classes
Company Summary
Opportunity
Over 57.2 million people in the U.S. were members of a fitness club in 2016.ii Yet, retaining those members or even getting members to attend classes can prove to be difficult. People often avoid canceling their gym memberships because they don't want to accept failure, even if they only rarely, if at all, use the gym's service. However, boutique fitness studios have seen growing adoption, particularly among millennials, as their business models promote more engaging interactions and a greater sense of community. A boutique fitness studio typically focuses on group exercise and specializes in one or two fitness areas, such as cycling, strength training, or martial arts. Boutique studios provide membership flexibility, a social atmosphere, and high-quality fitness experiences that are often lacking in the traditional gym setting. Moreover, millennials appear to be willing to pay a premium for these more customized types of classes.iii
Background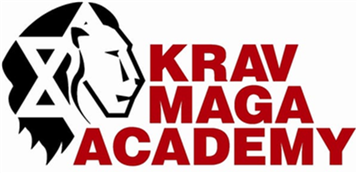 In 2014, the Krav Maga Academy made a strategic pivot to become a "fitness-first" studio rather than focus on the self-defense aspects of Krav Maga, given the violent nature of the discipline. Even though it remained in its small 3,000-square-foot, no-frills studio, pivoting enabled the company to grow into a profitable studio that generated over $1 million in revenue in the 12 months following the switch. From 2014 to 2016, client reservations grew over 51%, from over 14,000 to over 21,000.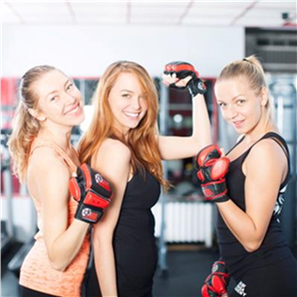 In late 2017, the founders behind Krav Maga Academy announced its next phase of growth ─ Fit Hit. Fit Hit is looking to change how combat fitness is taught. This new program will seek to empower clients using Krav Maga Academy's proven curriculum but will focus more on self-confidence and empowerment without the full contact aggression of a typical Krav Maga studio, which tends to emphasize person-to-person combat. The company believes a more individualized, fitness-first model that eliminates person-to-person combat will appeal to a much broader audience.
Fit Hit

Fit Hit aims to be a unique fitness experience in which clients can achieve their fitness goals while still learning useful self-defense skills in a high-energy, fun, and safe environment. Each client works on a proprietary stand-alone, humanlike punching bag or dummy and follows simple yet effective instructions from a certified and knowledgeable coach. The combination of striking and kicking a realistic target with functional calisthenics and plyometric movement helps increase clients' strength, speed, agility, and skill.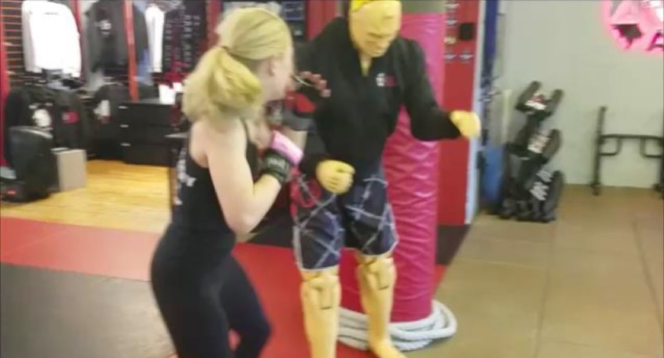 Each dummy has a full human body with articulated joints, allowing users to configure its arms and legs in a wide variety of defensive and offensive fighting positions. By using lifelike dummies, Fit Hit aims to avoid sparring injuries that result from person-to-person contact, allowing the training to appeal to a wider audience, including individuals who are not comfortable practicing (or defending) military-style combat techniques on real people.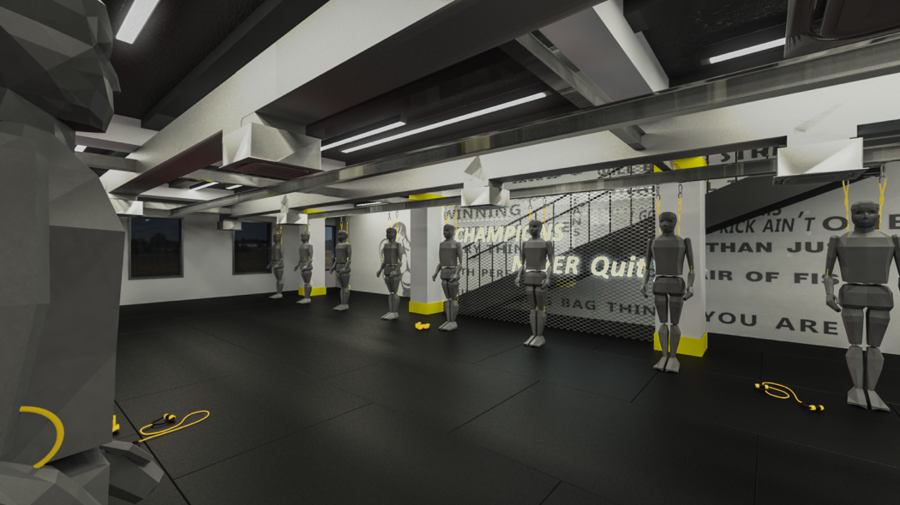 Krav Maga NYC has a signed letter of intent to purchase all the assets of Virtic Industries, the current manufacturer of the dummies. The agreement includes all inventory (50 dummies), goodwill, machinery, molds, chemical compounds, and intellectual property of Virtic. In exchange, Virtic Industries will receive 7% membership interest in Krav Maga NYC LLC.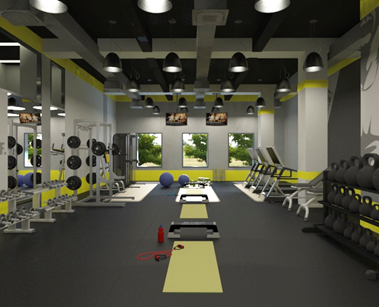 The company plans to relocate and launch Fit Hit in a new 9,000-square-foot state-of-the-art facility located in the Chelsea/Flatiron neighborhoods, two of the most notable fitness hubs in New York City.iv Flatiron has even been nicknamed the "Fitiron" district.v Fit Hit studio is currently under construction with an estimated opening in May 2018.
In addition to the class and personal training areas, Fit Hit's boutique studio will feature a retail store, juice bar, and hangout lounge.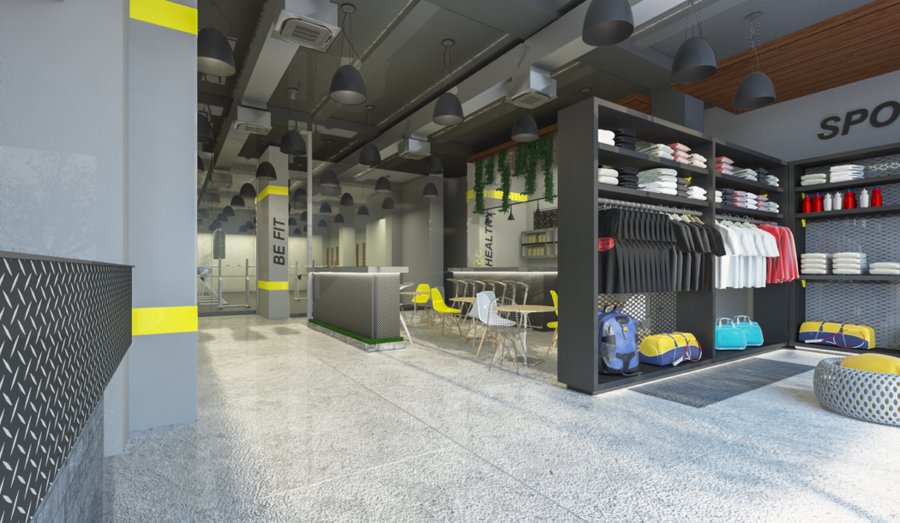 Use of Proceeds and Product Roadmap

If the company raises the minimum of $50,000, it will allocate half of its proceeds towards marketing, with most of the remaining funds going towards construction ($8,500), equipment purchases ($5,000), and research and development ($5,000). If the company raises the maximum of $450,000, it will also spend half of the proceeds on marketing ($225,000), with the rest primarily going towards manufacturing ($51,500), equipment purchases ($50,000), construction ($45,000), and research and development ($45,000). Manufacturing and R&D allocations will be used to further develop the technology and various applications of the Fit Hit dummy (e.g. incorporating data tracking). The company has discretion to alter its use of proceeds based upon prevailing economic decisions and a majority vote of its members.

Business Model

Fit Hit will charge clients per class and will also offer personal training, special seminars, and a line of ancillary products ranging from branded merchandise to nutrition products. Individual classes will range from $28 to $36 per class and memberships are expected to range from $300 to $320 per month.
User Traction
From 2014 to 2016, Krav Maga Academy's class reservations grew from 14,151 to 21,435. In 2017 it had over 16,090 reservations, which was down from year prior due to the company relocating to different studios after the original location's lease expired at the end of 2016. The Krav Maga Academy moved to multiple temporary locations throughout 2017, during which time it was unable to run its normal 7 days-a-week schedule and had limited class capacity and no designated personal training area.
Historical Financials
Annual revenue increased for three consecutive years, going from $625,373 in 2014 to $884,800 to 2016. In 2017, Krav Maga NYC generated $708,716 in net revenue; the decrease in revenue was due to the company relocating to smaller temporary studios as mentioned above in the User Traction section.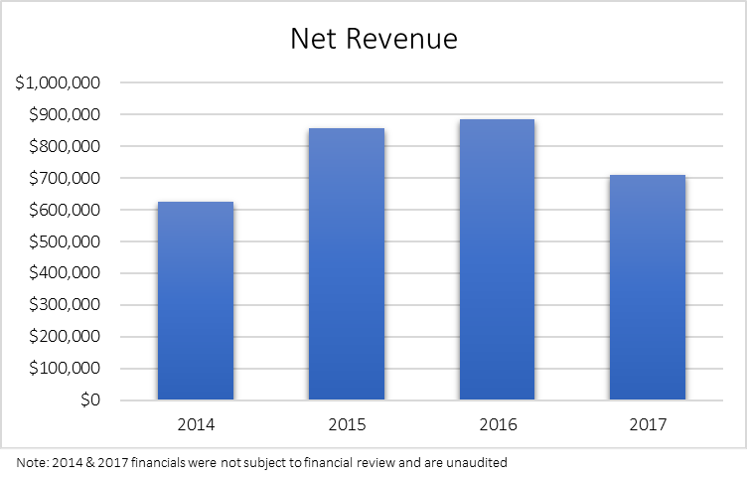 In 2017, the company's expenses, including costs of goods sold and operating expenses, totaled $817,565. Rent was the largest cost, totaling $259,705; costs of goods sold, which included trainer wages and fitness supplies, totaled $247,834. In 2016, total expenses were $800,561, down slightly from a year prior ($805,784).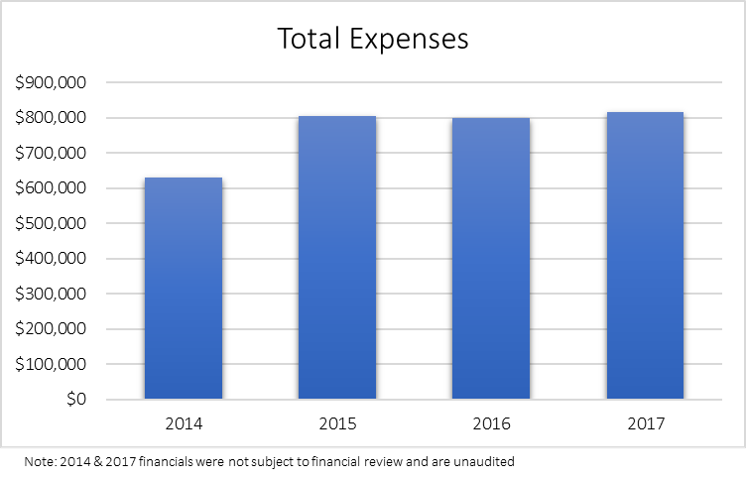 In 2017, Krav Maga NYC had a net operating loss of $108,761, due to a decrease in revenue and higher expenses as a result of the new facility currently being constructed. The company was profitable in 2015 and 2016, generating net operating incomes of $52,408 and $84,239, respectively. In 2017, the company raised $450,000 in funding. As of January 31, 2017, Krav Maga NYC had over $368,000 in the bank.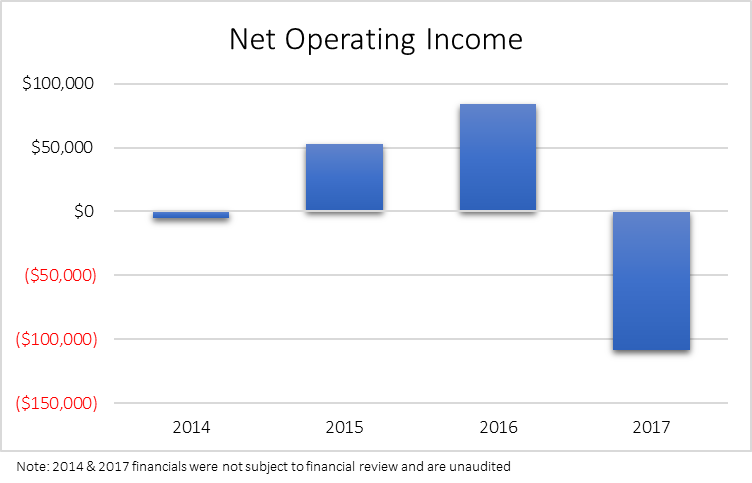 Industry And Market Analysis
According to the International Health, Racquet & Sportsclub Association (IHRSA), there were 201,000 health clubs worldwide as of 2016, with a total of 162.1 million members. Global health club industry revenue reached $83.1 billion in 2016; the U.S. led the way, reaching $27.6 billion in total revenue from 36,540 clubs and 57.2 million club members.vi
Within the industry, boutique studios ─ which operate under less capital-intensive business models than traditional gyms ─ have seen notable growth, particularly among the millennial generation.vii As of 2015, boutique studios made up 42% of the U.S. club market, double the market share from 2014.viii According to the IHRSA 2017 Health Club Consumer Report, studio members paid, on average, between $76.41 and $118.13 per month, depending on the type of studio.ix. Based on average monthly dues, boxing/martial arts/MMA was the second highest grossing category at $97 per monthx , trailing "sport specific" studios, which had an average monthly membership of $118.xi

In 2016, more than two dozen new boutique fitness studios opened in NYC.xii According to fitness startup ClassPass ─ which offers subscription services to participating fitness studios ─ New York City is one of the fastest growing markets for boutique fitness studios. Strength training classes accounted for nearly 30% of all ClassPass reservations, although the number of reservations for strength training classes on its platform declined 3% year over year as of August 2017. Further, according to ClassPass, the Upper East Side, Chelsea, and Flatiron were the top three neighborhoods offering boutique fitness classes. However, classes offered in Chelsea and Flatiron declined 9% year over year while the number of classes in the Upper East Side rose 18%.xiii
Competitors
Fit Hit will be competing with other boutique fitness studios located in New York City, notably those located in the Flatiron and Chelsea neighborhoods. Several popular NYC studios that provide classes similar to that of Fit Hit include:
Barry's Bootcamp: Founded in Los Angeles in 1998, Barry's Bootcamp provides strength and cardio interval fitness through immersive, high-intensity, one-hour classes. For each day of the week, classes focus on different muscle group. Barry's Original class is a mix of running and weights; there is also a Double Floor class with no running involved. Customers can buy individual classes, which start at $36 per class at the company's Chelsea location, or they can buy monthly memberships which start at $340 per month and include 12 classes per month.xiv
iLoveKickboxing: iLoveKickboxing provides classes that take pro-fighter kickboxing workouts and make them fun and accessible to anyone at any fitness level. Each class lasts about one hour and will have 15 to 30 participants. While the classes are co-ed, 90% of members are women.xv A three-class promotional package costs $19.99.xvi Each iLoveKickboxing gym is individually owned and memberships vary by location.
Shadowbox: Shadowbox provides an intense group boxing class pairing high-energy music with elements of interval training and body weight exercises. Its signature 45-minute group class combines body weight exercises (variations of plyometric/metabolic work), shadowboxing (no contact,) and heavy bag work with intense training intervals led by professional instructors. A single class costs $34 with discounts available for those who purchase multi-class packages.xvii
CKO Kickboxing: Founded in 1997, CKO provides one-hour fitness kickboxing classes for all levels. About 70% of its members are women.xviii All CKO gyms are individually owned and operated, so membership rates vary by location. In addition to membership fees, it can range anywhere from $5 to $20 to take a class in another gym.xix
Additionally, there are several studios located throughout the city that focus primarily on Krav Maga, including:
Krav Maga Institute NYC: Krav Maga Institute offers classes for adults, kids, law enforcement, and security professionals. In addition, it offers group strength and training classes that incorporate other disciplines such as kickboxing. Introduction classes cost $29 and a monthly membership costs $129 per month.xx
Krav Maga Experts: Krav Maga Experts provides customized fitness programs for adults, children, and corporations. Monthly memberships range from $149 per month to $250 per month; the $250 membership comes with one private lesson per month.xxi
Progressive Krav Maga: Progressive Krav Maga is an affiliate school of Krav Maga Global (KMG). Progressive Krav Maga also offers improvised weapon training (self-defense related) in addition to Krav Maga courses. Each class is two hours. Trial classes are $25, a 10-class package costs $450, and an unlimited membership (excluding weapon training) costs $200 per month.xxii
Rhon Mizrachi Krav Maga Federation: Krav Maga Federation in New York City was started by Grandmaster Rhon Mizrachi, who was a student of the founder of Krav Maga, Imi Lichtenfeld. Trial classes for beginners are free. The studio also offers women's self-defense classes and kids classes.
Founder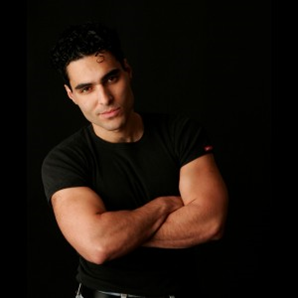 Matan Gavish, Founder and Chief Instructor: Matan is a former Krav Maga officer for a special-ops unit in the Israeli Defense Forces. He was in charge of training Krav Maga, Combat -Fitness, and counter terrorism techniques to hundreds of Special Ops soldiers. Matan has trained U.S. Navy Seals, U.S. Army Rangers, and is actively working with NYPD Tactical Training Unit in design, practice, and implementation of Krav Maga for the New York Police Academy. Matan has been featured as an expert in various media channels, including National Geographic, Discovery, Sports Illustrated, CBS, FOX, Anderson Cooper, the British BBC, New York Times, and more. With over 15 years of military, law enforcement, and civilian training experience in the U.S. and around the globe, Matan has built a strong reputation as a leading Krav Maga expert. In addition to Krav Maga, Matan holds eight fitness certificates and has a BA from Columbia University.
Investment Terms
Security Type: Crowd Note
Round Size: Min: $50,000 Max: $450,000
Valuation Cap: $2.8 million
Discount: 20%
Conversion Provisions: In connection with an equity financing of at least $1,000,000, the Company has the option to convert the Crowd Note into shares of non-voting preferred stock (Conversion Shares) at a price based on the lower of (A) the product of (1) one minus the Discount and (2) the price paid per share for Preferred Stock by the investors in the Qualified Equity Financing or (B) the quotient resulting from dividing (1) the Valuation Cap by (2) the Fully-Diluted Capitalization immediately prior to the closing of the Qualified Equity Financing. Please refer to the Crowd Note for a complete description of the terms of the Crowd Note, including the conversion provisions.
Endnotes