Overview
Accolades
Virginia Rum Distiller of The Year, New York International Spirits Competition, 2017i
Yorktown Silver Rum

Silver Medal, New York International Spirits Competition, 2017ii
Gold Medal, Micro Liquor Spirits Competition, 2016iii
Gold Medal, Los Angeles International Spirits Competition, 2016iv
Bronze Medal, American Distilling Institute, 2016v
Silver Medal, Denver International Spirits Competition, 2016vi

Jamestown Genever Gin

Best in Category and Gold Medal, American Distilling Institute, 2017vii
Triple Gold Medal, MicroLiquor Spirits Competition, 2016viii
Opportunity
Williamsburg Distillery (doing business as Eight Shires Distillery) is a small craft distillery located in the Historic Triangle of Williamsburg, Virginia. Eight Shires' mission is to research, preserve, teach, and present the history of distillation from the Colonial American period (from the year 1600 to 1775). During the colonial period, distilling technology advanced substantially, creating new and more palatable craft spirits. Before products like rum and genever gin were developed, distilled spirits tasted more like moonshine. In addition, barrel aging during this period revolutionized the whiskey industry and paved the way for bourbon and scotch, spirits that would be developed only a few decades later.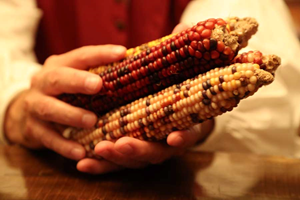 Eight Shires spirits are handcrafted using historic recipes and ingredients of the 17th and 18th century. One of the oldest varieties of corn, Indian maize was introduced to early colonists by Native Americans. Indian maize also gives Eight Shires wheat style bourbon a unique maple background taste. The genever style gin reflects the whiskey and herbal profiles of the Dutch precursors to modern London Dry Gins. The distillery also utilizes 18th century-style molasses for its rums, producing a spirit that is more full-bodied than modern day rums.
Products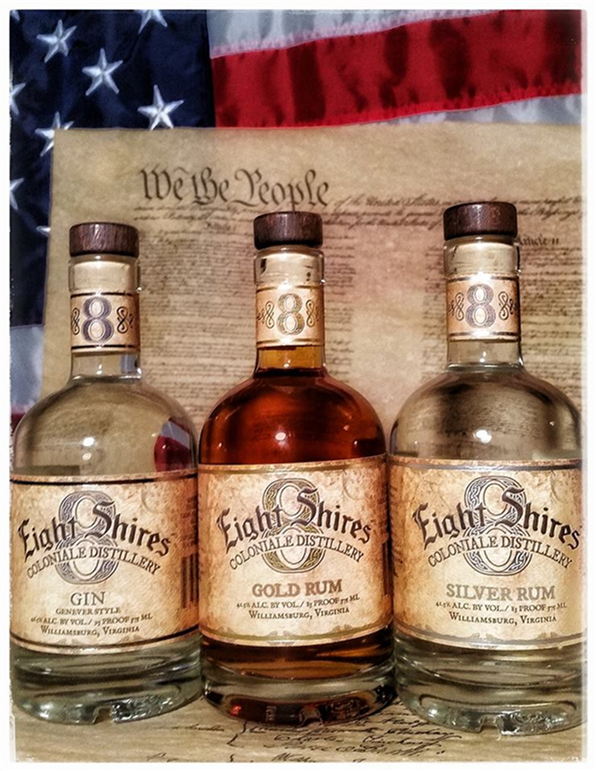 Genever Gin

Modern gins are essentially vodkas flavored with juniper and botanicals. Unlike modern gins, Eight Shires' Jamestown Genever Gin is whiskey based. Originally thought to have developed in Holland as an herbal medication,ix genever is the whiskey-based Dutch predecessor of gin. Its popularity rose when the Dutch King, William III, came to the throne in 1688 and later passed a law allowing distillation by anyone in England (and their colonies) as long as they used the domestic grain.x Eight Shires' Jamestown Genever Gin is unique because it uses heritage Indian corn as its base, just like colonial Americans did when they created the first corn whiskies. It features malty notes similar to whiskey with an herbal component common to gin. It is currently available at the distillery and as a special order in Virginia ABC stores.
Silver Rum

Modern rum is produced from sweet molasses or sugar and high ethanol engineered yeasts, creating a narrow flavor profile. Eight Shires Distillery uses full-bodied colonial-style molasses in its rum production. Inspired by William Rogers, a 1720s Yorktown bootlegger, Eight Shires' Silver Rum is made from period-style, organic, non-GMO sweet molasses. It is handcrafted just as it would have been made in 1720. It is currently available in Virginia ABC stores and at the distillery.
Gold Rum

Due to its superior taste relative to whiskey at the time, rum was king of the colonies before the Revolutionary War. Typically, it was made from molasses imported from the Caribbean. By 1770, the colonies had more than 140 rum distilleries, making about 4.8 million gallons annually.xi The Eight Shires Distillery Caribbean-style barrel-aged rum is unique because it uses 18th century-style molasses. Barrel aged, smooth and delicious, this is Eight Shire's owner's favorite spirit. Its first release sold out and the next release is anticipated for summer/fall 2018.
Future Releases:
Bourbon: Corn was first documented in mash production in 1620 in by famed Colonist George Thorpe. It's believed that Thorpe distilled corn beer, making what would later become known as Bourbon whiskey.xii Eight Shires Distillery is using heritage Indian corn as its base for its American Colonial wheat-style bourbon. Its next batch is expected to be released in 2019. If demand repeats the initial release, there will only be enough for a distillery release for the first year.
Spiced Rum: Many spices were discovered during the American Colonial period in the tropics of the Caribbean. Eight Shires Spiced Rum will feature a strong colonial spice blend and has a target release for summer 2018. This will be a limited volume release, with initially availability at the distillery, then as a special Virginia ABC release.
Period Rum: Another special edition rum ─ made as it was back in the late 1600s/early 1700s ─ using period style molasses, distilled in period stills, and released in hand blown colonial style bottles. This will be available only at the distillery.
Thorpe's Original: A reproduction of the grandfather of modern bourbon. Due in Spring 2018, this will be an unaged spirit. Availability will be limited to distillery and as a Virginia ABC special order.
Cordial: Distilled spirits were called cordials in early colonial times. Eight Shires anticipates two limited releases per year, each with a different flavor. The first batch is expected in summer 2018 and will be available at the distillery and as a Virginia ABC special order.
Single Malt: The initial release will a special release distilled in a reproduction of one of the first stills to be brought to Colonial America by famed colonist John Smith. The special release will be made from imported malt and ─ per an analysis by the Jamestown Rediscovery Foundation ─ the very first water believed to be drawn from a rediscovered Jamestown well dating from the early 17th century. Only 500 bottles in 2019 and 1,500 bottles in 2021 are planned to be released. Production following the special release will be with local well water. This will be a distillery release only and each special release bottle will cost a minimum of $800.
Use of Proceeds and Product Roadmap
Eight Shires intends to use proceeds from this raise to expand its operations and develop additional revenue streams. This includes building a more robust distilling space, expanding current distilling operations, and opening an associated tavern and whiskey tasting room. As the company finalizes its plans, the allocation of funds may shift as needed. The company has been evaluating potential sites for the expansion of distilling operations and the opening of a tavern and experience room. Provided the proper location is found, it is likely that Eight Shires will need to raise additional debt to fund such an expansion.

Business Model
Currently, Eight Shires can ship its spirits to Arkansas, Arizona, Colorado, Florida, Minnesota, Virginia, and Washington, D.C. Shipping costs a flat rate of $9.99 per order. The cost of each spirit is below:
Genever Gin: $34.89
Silver Rum: $28.99
Gold Rum: $32.99
For $100, Eight Shires offers a lifetime membership, which includes perks such as first access to barrel releases and limited releases, private parties and tastings, and a 20% lifetime discount on all merchandise.
Eight Shires also offers six cocktails at its distillery, ranging from classics like rum and coke to cocktails with a colonial twist like the Wicked Maiden. The distillery is open Wednesdays, Fridays, and Saturdays from 1 p.m. to 8 p.m. Tours are free of charge and are accompanied with a sample spirit of choice.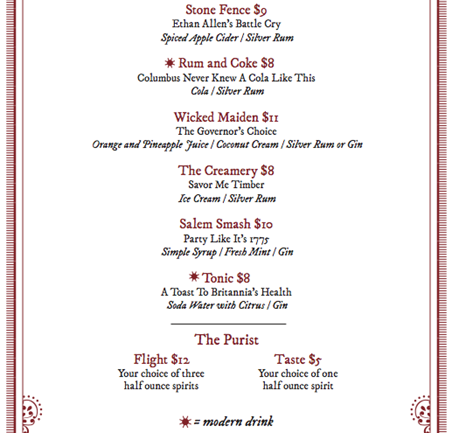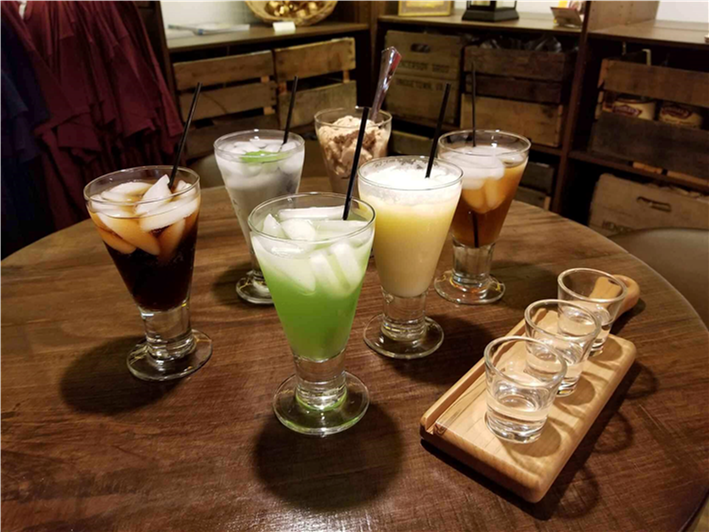 Historical Financials
In 2017, Eight Shires generated $131,328 in revenue, up 39% year over year. Its best selling product by volume was Silver Rum due to its availability, but the Bourbon and Gold Rum, which were limited in production volume, exceed sales expectations and quickly sold out. Monthly sales steadily increased from January to August 2017, peaking at nearly $20,000 in revenue. The spike in revenue in August was due to the initial release the Bourbon. The second spike in October was due to the second release of the Bourbon to the waitlisted crowd and other end-of-release sales.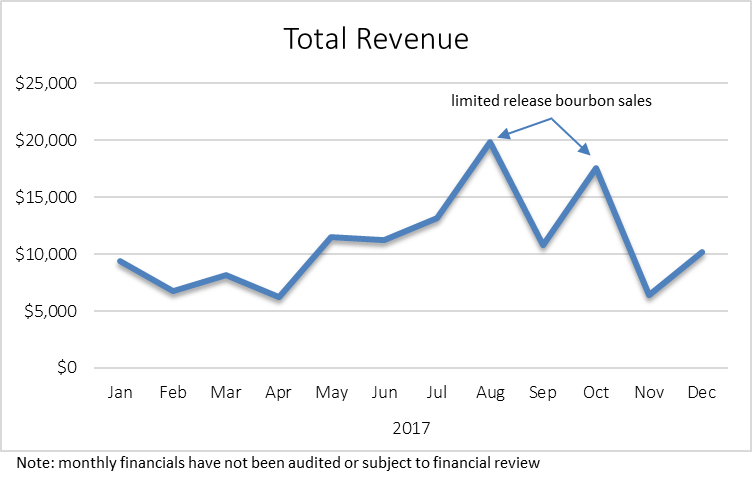 In 2017, Eight Shires' operating expenses totaled $192,686, up from $169,746 in 2016. Wages ($34,136) and marketing ($26,432) were the largest budget items in 2017. In December 2017, the company logged a $16,917 depreciation expense associated with major equipment, which accounts for the sharp increase in monthly expenses in the chart below.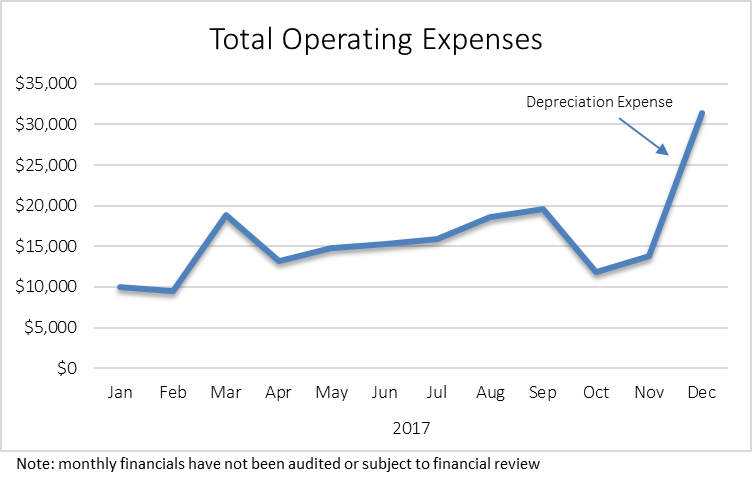 In 2017, Eight Shires generated a net loss of $161,785, versus a net loss of $160,841 in 2016. As of February 2018, the company had $3,005 in cash assets. Net Income declined in September, November, and December as the company had sold out of its limited release bourbon in the preceding months (August and October).