---
Investment Terms
Security Type: Crowd SAFE (Simple Agreement for Future Equity)
Round Size: Min: $25,000 Max: $250,000
Valuation Cap: $2,500,000
Conversion Provisions: In connection with an equity financing of at least $1,000,000, the Company has the option to convert the Crowd SAFE into shares of a series of non-voting preferred stock, at the price per share of the new preferred stock sold in the equity financing, or at a valuation cap of $2,500,000, whichever results in a lower conversion price. Please refer to the Crowd SAFE Form for a complete description of the terms of the Crowd SAFE, including the conversion provisions.
Company Highlights
Best Food Trucks (BFT) provides real-time information about food trucks to customers for an enjoyable dining experience – and making business operations run smoothly for truck owners. No longer do owners need to constantly update social media platforms with their location and menu options or juggle scheduling lots with multiple proprietors. Lots can book, schedule, and manage trucks all on one platform. Truck owners can manage regulatory filings, book events, or stay connected to followers through Twitter and Facebook integration, as well as BFT's consumer-facing platform. And customers can easily get menu information in advance, order ahead, pick-up orders without the lines, and locate their favorite trucks.
BFT processed over $536,000 of transactions and had 7,700 total bookings between May 2017 and October 2017
Generated over $33,000 in net revenue in the last six months as of October 2017
Launched a native app for food trucks for iOS and Android
BFT CEO Kevin Davis previously founded Geekatoo, an at-home tech support service, which was acquired by HelloTech for $20 million in May 2016
BFT CMO Matt Geller is the Founding President of the National Food Truck Association
Acquired food truck lot-booking platform, LotMom, Inc., in September 2017
Over 750 trucks utilize the BFT platform monthly
Soft launched a new order-ahead feature in Los Angeles in August 2017, with plans to expand the feature nationwide by Q4 2017; any food truck in any location will be able to sign up for order ahead, and BFT will provide a sign to put in truck windows to inform customers waiting in line about mobile ordering
Mobile food vending associations in Philadelphia, Atlanta, Houston, Dallas, and New Jersey have committed to push the Best Food Trucks platform to their members
Anticipates launching an iOS app by January 2018 with improved GPS tracking, mobile notifications, and customer engagement
Opportunity
Food trucks have changed the way many of us dine. Not only are these trucks often creating more creative, niche foods (such as grilled cheese-only or Asian-fusion trucks), but they're also a way to experience such items in an inexpensive way. When it comes to actually seeking out trucks, however, things become complicated. Long lines can create a backup of orders, items can sell out without notice, and trucks, being inherently mobile, might not be in the same location each day. Not only does this create a frustrating customer experience, but it can also hurt food truck sales. Separately, entrepreneurs who want to get into the food truck business are often burdened with low-tech payment options and struggle with marketing and bringing in new business. With Best Food Trucks (BFT), food truck owners can access an all-in-one option for management of their mobile restaurant while diners gain an easy-to-use locator, menu, and ordering platform.
Furthermore, food trucks aren't just mobile kitchens; they allow restaurateurs and chefs the ability to launch a business at a fraction of the cost of a brick-and-mortar restaurant. According to Inc., a typical restaurant's startup costs can amount to $525,000 or more, depending on location.i However, basic startup costs for a food truck can be significantly less, typically amounting to $90,300.ii
But it's not just emerging businesses that enjoy the food truck model. Statista forecasts that food trucks will generate about $996 million in revenue by 2020.iii Of the 1,000 consumers surveyed for the Ask Your Target Market report, 56% has bought from food trucks at least once, and 42% of those individuals will likely become returning customers within the upcoming year. Of the 1,000 respondents, 30% is at least somewhat likely to patronize food trucks in the next year. Diners also reported that cost, quality, and taste are most important when it comes to food purchases, with cost taking priority.iv The average food truck meal costs $12.40, which is cheaper than the average restaurant meal.v
Product
The BFT platform aggregates everything needed for a food truck consumer. By providing real-time information and notifications, consumers can find new trucks and know when their favorite trucks are open in the area. Users can also find information on food truck lots, including a schedule of where each truck will be located.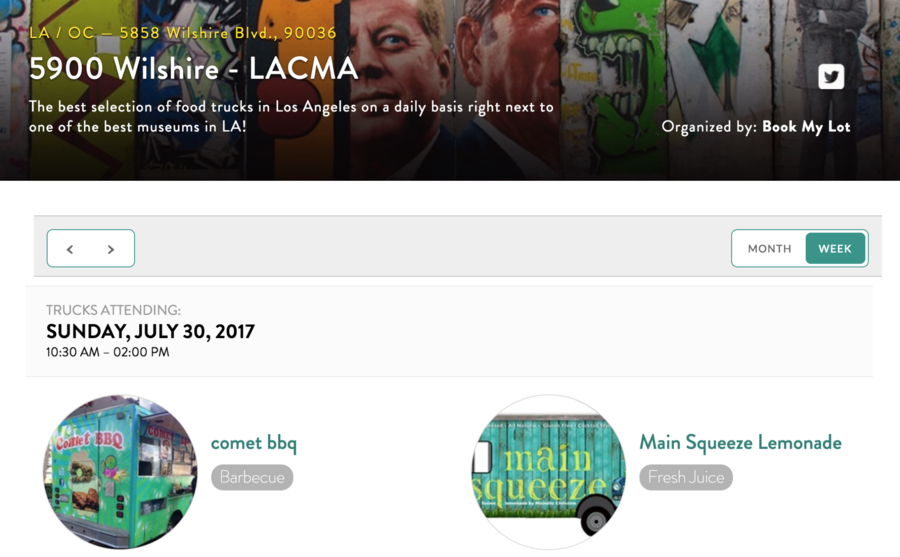 Furthermore, BFT offers dynamic, customized menus for individual users from all open food trucks in the area – the customization is based on walking distance, restaurant type, and dietary restrictions and preferences. After users choose the truck and meal they want, they will be able to order ahead through the BFT platform and skip the line at pickup. The order-ahead feature was soft launched in LA in August 2017, and BFT plans to expand the feature nationwide by Q4 2017.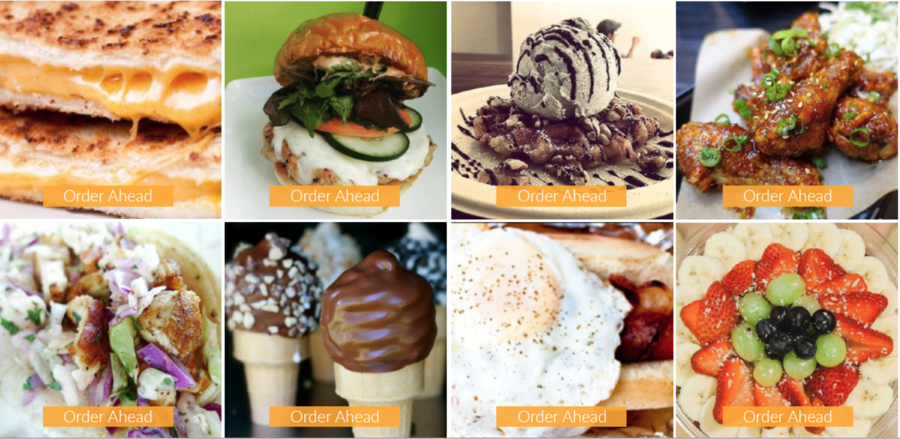 Images of actual menu items from LA food trucks
BFT allows food truck owners to update their truck location and connect with customers in real time through integrations with multiple social media platforms. With one click, they can immediately update platforms like Twitter, Facebook, and Instagram with information like location, updated menus, and closing times.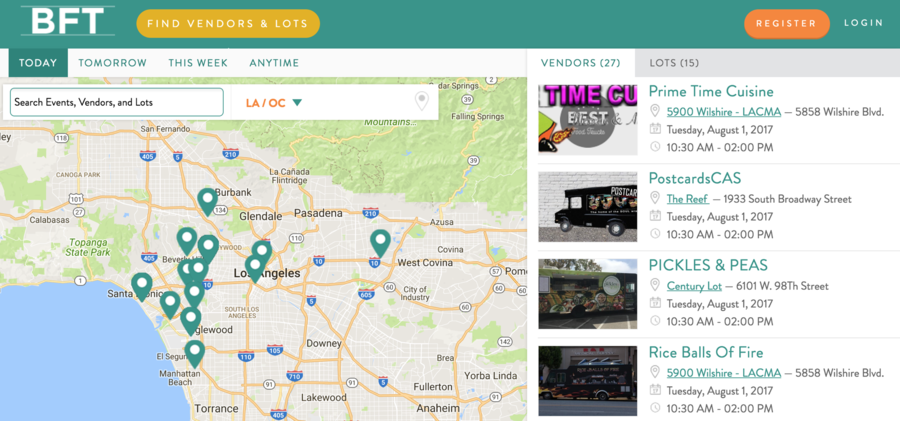 Truck owners can also manage their regulatory filings, book events, or communicate with community members for tips and advice. Additionally, BFT will be able to manage takeout orders with its mobile web client or SMS chatbot and help owners find and book available food truck lots. BFT also plans to use its data to create advanced algorithms for location analytics. The algorithms will consider statistics such as total sales per lot and the types of food that sell well in each location.
Product Roadmap
BFT plans to accomplish the following objectives within the next year: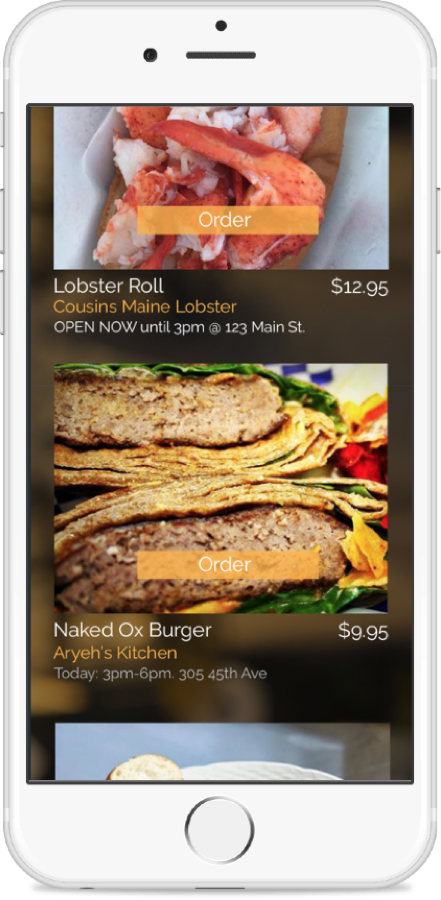 Order Ahead: In August 2017, BFT did a soft launch of the order-ahead feature in Los Angeles. The company expects to roll out the feature nationwide in Q4 by utilizing its relationships with numerous food truck associations.
Location Analytics: BFT expects to gather enough sales data by December 2017 to compile and distribute this information as charts. Its data will be collected from the order-ahead feature, truck vendors, and Twitter statistics.
iOS App: By January 2018, a mobile version of the platform will be available for both consumers and truck vendors to improve user experience with better GPS tracking, mobile notifications, and customer engagement.
Use of Proceeds
If the minimum $25,000 is raised, BFT plans to use $9,784 of the proceeds on repayment of debt In the recent merger with Lot Moms in September 2017, the company took on a number of outstanding loans from Lot Moms including both accrued wages and outstanding debt. If the maximum $250,000 is raised, BFT plans to use the majority of the proceeds for software development ($99,000) and accrued wages ($55,475). The Company has the discretion to alter the use of proceeds as it deems necessary.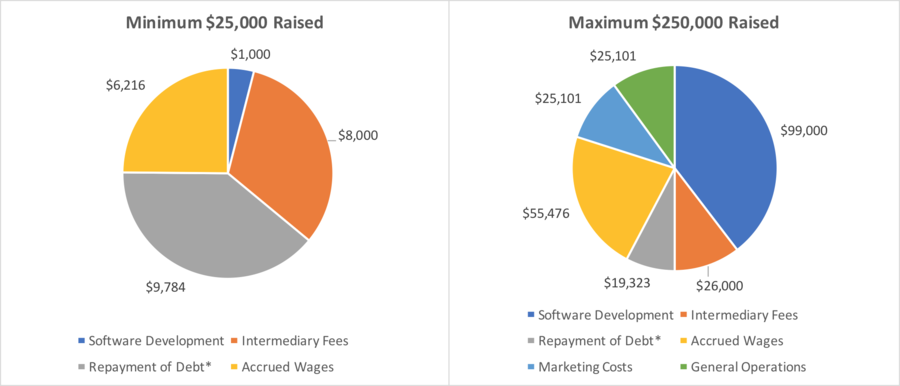 *This amount is subject to the accrual of interest.
Business Model
BFT plans to generate revenue from both customers and vendors.
Customers
BFT soft launched the order-ahead feature in Los Angeles in August 2017 and expects to roll it out nationwide in Q4 2017. Customers have the option of paying a convenience fee of $1.99/order or joining the Foodie Plan for $2.99/month. The convenience fee is deliberately expensive to encourage customers to sign up for the recurring Foodie Plan, which is BFT's primary revenue focus. The Foodie Plan offers unlimited orders with no convenience fees, customized menus, customized SMS alerts, and a rewards program.
Vendors
On the truck vendor side, BFT offers a Pro Account for $99/month that will provide features like location and market analytics, multiplatform posting, chatbot support, enhanced visibility on the BFT platform, and the order-ahead capability. Additionally, Stripe – a collaborating company that allows small businesses to accept payments over the internet – currently charges 2.9% + $0.30 for every order. BFT plans to charge an additional transaction fee on top of that, but both fees, and thus this revenue stream, will vary depending on negotiations with Stripe.
BFT also charges a flat booking fee of $5 every time a truck books a lot through its platform. While lot booking drives the majority of its revenue currently, BFT intends to focus on order-ahead revenue going forward.
Historical Financials
BFT processed over $536,000 of transactions between May 2017 and October 2017. The company also had 7,700 total bookings over that same time period. The food truck industry is seasonal with most business taking place around the summer months, thus the bump in revenue and bookings in May and July.
As of October 2017, BFT had spent less than $10,000 on operating expenses, including expenses for a software developer, menu development, the domain, and legal fees.
Between May 2017 and October 2017, BFT has generated over $33,000 in net revenue. Net revenue declined after the summer months due to seasonal factors. Going forward, the company intends to focus on generating revenue from mobile order ahead, location analytics, and transaction fees.
Industry and Market Analysis
According to the National Restaurant Association, restaurant sales were projected to reach $782.7 billion in 2016.vi The typical American spends 12.5% of his or her annual budget, or over $7,000, on food. Over 40% of that accounts for eating out, which includes fast food, take-out, delivery, full-service restaurants, vending machines, and food trucks.vii On average, Americans go out to eat 4.5 times per week, spending an average of $36.30 per person for dinner at a restaurant.viii Food trucks are significantly cheaper, as an average meal costs approximately $12.40.ix
The food truck industry has seen explosive growth since 2008, as food trucks appeal not only to young consumers with disposable income but also to entrepreneurs desiring lower startup costs – the basic startup cost for a food truck is just over $90,000.x Today, the food truck sector is considered to be a top-performing segment of the food and service industry. In the U.S., the food truck industry grew at an annual rate of 7.9% from 2011 to 2016 to reach $870 million in revenue in 2016.xi The industry is expected to continue growing over the next few years, with revenue projected to reach $996.2 million by 2020.xii
The co-owner of Prestige Food Trucks estimated that there are 30,000 to 40,000 trucks operating in the U.S. currently.xiii In 2016, Portland had the most food trucks per capita in the U.S., with almost five food trucks per 100,000 people. While Austin had the second most food trucks per capital at just over four food trucks per 100,000 people, the city had the largest growth rate from 2010 to 2016, at more than 600%.xiv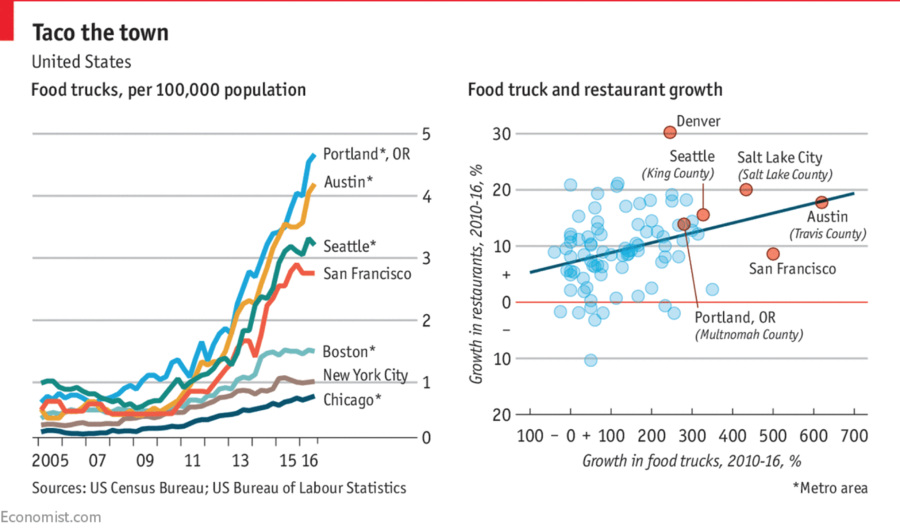 Demographically, 43% of food truck revenue comes from consumers between the ages of 25-44, with another 20% from those under 25.xv Thus, with a relatively young consumer population, social media websites such as Facebook and Twitter have become an integral part of food truck operations. Many vendors use social media to interact with customers, receive immediate feedback, and post daily updates and locations.
Along with location analytics and lot booking for food trucks, BFT also offers an "order ahead" feature. The mobile order-ahead concept is relatively new, but sales on mobile order-ahead apps are expected to grow at a compound rate of 57% over the next few years to reach $38 billion by 2020. Mobile order-ahead growth will be driven by increased adoption from quick-service restaurants (QSRs), with mobile order-ahead sales projected to generate 10.7% of total QSR sales by 2020.xvi
Competitors
Yelp (NYSE: YELP): Founded in 2004, Yelp helps customers find local businesses. Yelp users can search for restaurants and nearby businesses (including food trucks) and see ratings, pictures, and reviews from past patrons. In 2015, Yelp acquired Eat24, a food delivery and pick-up service that is now integrated onto the Yelp platform, allowing customers to order ahead online for pick-up.xvii In Q1 2017, Yelp had a monthly average of 26 million unique visitors on its app (on Google Play and the App Store) and 73 million unique visitors on its mobile site. Its market capitalization was $2.59 billion on July 24, 2017.xviii
Roaming Hunger: Established in 2009 in West Hollywood, California, Roaming Hunger offers a variety of food truck-related services by leveraging its network of over 10,000 food trucksxix in the U.S., Canada, and select European countries.xx Its platform allows companies to book food truck catering for companies and events and helps customers find food trucks through its website and mobile apps. Additionally, Roaming Hunger offers brand amplification programs, which allow companies to launch interactive marketing campaigns in custom-designed vehicles with integrated campaign support. It also has an online marketplace to buy, build, lease, or sell food trucks.
FoodTrucksIn.com: Founded in 2013, FoodTrucksIn.com helps the food truck community and customers by providing food truck locations, open times, and upcoming events. It currently lists more than 6,500 food trucks in over 1,300 cities in the U.S.xxi The company offers a Pro Member feature for food vendors for $34/month for additional services such as publishing contact information, menus, and future schedules as well as scheduling social media posts and integrating FoodTrucksIn.com widgets onto companies' websites.xxii
Street Food Finder: Founded in 2013 and based in Columbus, Ohio, Street Food Finder helps consumers locate food trucks. Its app is available on the web, Google Play, and the App Store. The company is currently focused on Columbus, Ohio, but it has launched beta tests in other select cities.xxiii
Food Truck Nearby: Based in Porter Ranch, California, Food Truck Nearby is a free iOS and Android app that allows customers to search for food trucks near their location, order from the menu, and communicate with vendors. Truck vendors can add their menu, prices, business hours, and location, as well as receive mobile orders.
Truckily: Founded in 2012 and headquartered in Kansas City, Missouri, Truckily is a free marketing software platform for food trucks. With Truckily's platform, companies can manage their operations, automatically update their location on multiple social networks, and schedule routes in advance. Truckily's parent company, RTF Logic, received $120,000 in a seed round in 2013 to further build the platform.xxiv It is currently in private beta.
Executive Team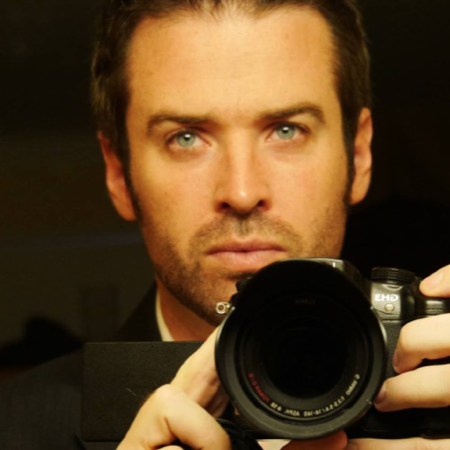 Kevin Davis, CEO and Co-founder: Kevin has a strong technical background with experience in web design and development, building accounting/records-keeping systems, and fundraising and leading startups to market. He is also a former news reporter for an ABC affiliate channel, where he covered military and consumer news, politics, and more. In 2010, he founded Geekatoo, an at-home tech support service, which he led through a $3 million funding round and its acquisition by HelloTech for $20 million in May 2016.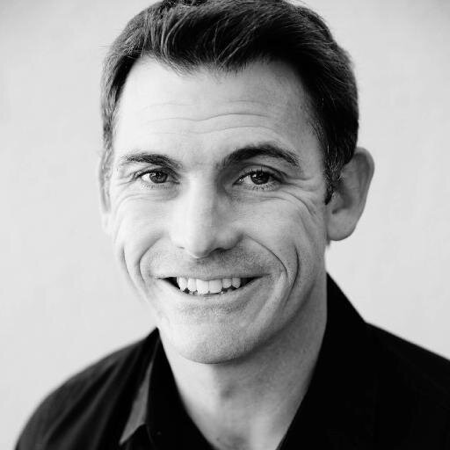 Matt Geller, CMO and Co-founder: Matt is the Co-founder and CEO of the Southern California Mobile Food Vendors Association (MFVA) and is the Founding President of the National Food Truck Association. Under his leadership, the SoCal MFVA has successfully expanded rights and business opportunities for mobile vendors in over 30 jurisdictions in Southern California while working with Health Departments to promote balanced regulations and effective enforcement mechanisms. Matt has assisted over 20 cities in establishing similar associations. He was also the founding partner and executive of Lotmom, Inc., a real-time food truck event and lot booking platform, which was acquired by BFT in July 2017.
Investment Terms
Security Type: Crowd SAFE (Simple Agreement for Future Equity)
Round Size: Min: $25,000 Max: $250,000
Valuation Cap: $2,500,000
Conversion Provisions: In connection with an equity financing of at least $1,000,000, the Company has the option to convert the Crowd SAFE into shares of a series of non-voting preferred stock, at the price per share of the new preferred stock sold in the equity financing, or at a valuation cap of $2,500,000, whichever results in a lower conversion price. Please refer to the Crowd SAFE Form for a complete description of the terms of the Crowd SAFE, including the conversion provisions.
Endnotes